When it comes to the experiences, services and benefits that Karma Group membership brings with it, the best people to judge are of course you, our members! That's why we're letting you take centre stage with a collection of testimonials detailing unforgettable adventures with Karma at our resorts around the globe: where wanderlust & Karma's carefully curated destination experiences come together. We hope these missives will help inspire your next holiday with Karma!
---
Europe & United Kingdom
Karma Borgo Di Colleoli – Tuscany, Italy
"Just spent a fabulous week at Karma Borgo Di Colleoli! I think my jaw hit the ground when we saw our suite! It was amazing. Quality and spacious, comfortable and relaxing are just some of the words to describe this resort. Thank you to Karma and all the staff for providing us with such wonderful accommodation and hospitality.
From the resort we were able to do day trips to Pisa, Livorno, Palaia, Lucca and when we didn't want to drive we just stayed put and had a relaxing day by the pool. Would love to come back- but still more Karma places for us to explore first!!"
– Richard and Linda Jones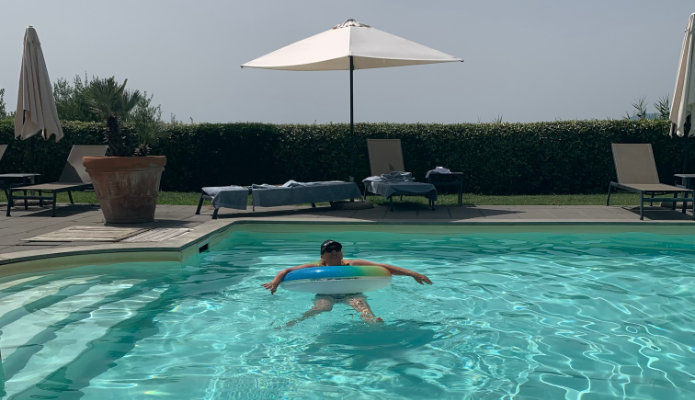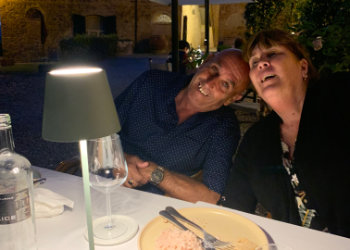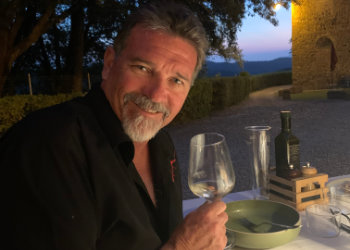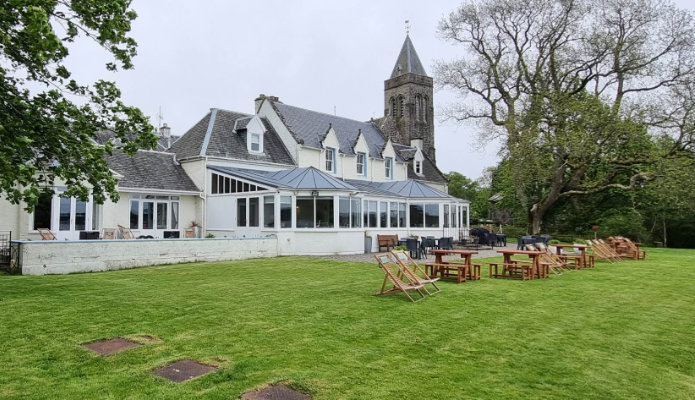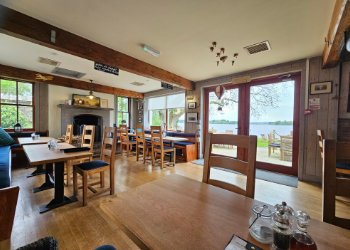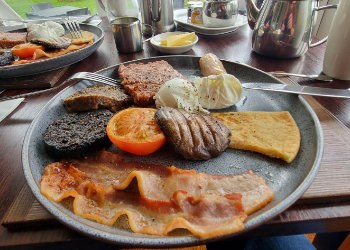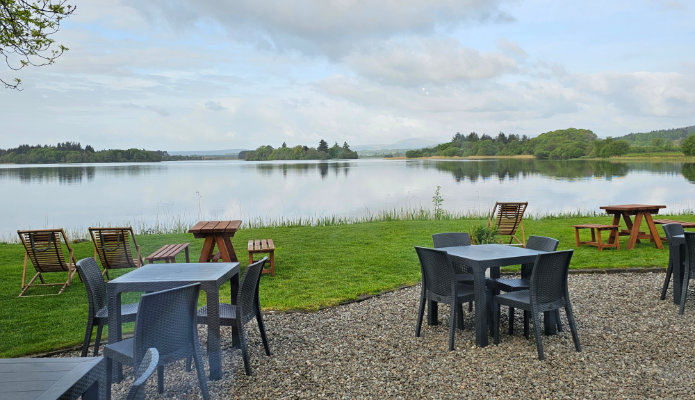 Karma Lake of Menteith – Stirling, Scotland
"We'd like to say how much we enjoyed our recent stay at Karma Lake of Menteith. After picking up a car in Glasgow, we drove to Lake of Menteith and were greeted by Hazel. Our room, Osprey, was on the ground floor overlooking the lake. We were treated to some complimentary goodies in our room such a nice welcome.
It's a fantastic central location to explore the above locations along with easy access the Loch Lomond and Trossachs National Park. The central location of Lake of Menteith and proximity to the highlands meant that we could see a range of amazing scenery along with the other man-made things that we wanted to see.
We ate at the hotel each evening. There was finer dining available, but we loved sitting in the bar having a couple of drinks, chatting with staff and other guests and locals, and the food offered in the bar was really great. On Friday night, we were treated to a local music duo, and we had a bit of a knees-up and jig with other guests. It was a lot of fun.
From start to finish of our stay, we would like to thank everyone we had contact with at Karma Lake of Menteith. In the breakfast dining room, the bar and reception. You all made us feel really welcome and looked after us before, during and after our stay.
Thank you!"
– Lyndy Rol and Steve Kelly
---
Africa
Karma Karnak – Luxor
"We had gone on vacation to Egypt by booking a Nile Cruise in Karma Karnak tour from 19th January 2023 to 26th January, 2023. We enjoyed the tour very much. It was our first Cruise vacation for both of us. We at the outset thank Karma Group for sending us on such a wonderful tour.
We had all good experience right from pick up from Luxor International Airport to Dock at Luxor to back. The Cruize was fantastic with reference to maintenance of ship, facility in ship, food, evening programmes, staff, guide, transportation, check in and out etc. All the sites seeing whether as per standard tour package or additional tour were a very good experience. It was all fun and comfortable. Our guide Mr Mohmmed, was a very knowledgeable person in explaining everything about the site with a fully co-operative mindset. He has made our tour more memorable.
The cruise staff was courteous enough to celebrate, 25th marriage anniversary, Birthday of all the members of Karma Group.
We both were delighted with the celebration of my wife's birthday more particularly. Housekeeping staff had decorated Room as a surprise to us. Similarly, the restaurant staff had offered birthday cake and it was celebrated with dance by all the restaurant staff to our surprise.
I am attaching a video of the same.
Last but not the least, Representative members from Karma Group Mr. Vivek and Mr. Manish were helpful in every matter.
Once again, We thank the Karma Group."
– Pradip Goradia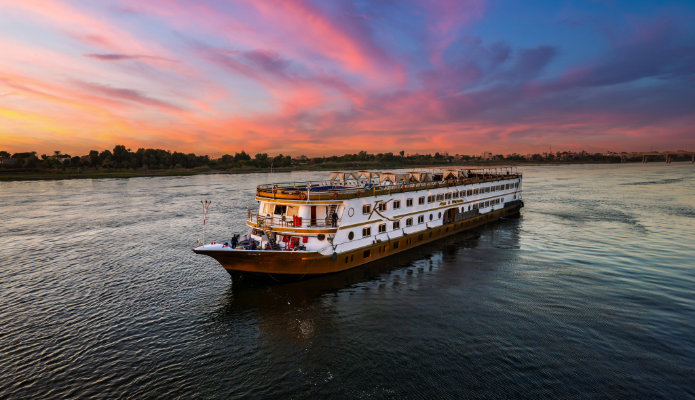 ---
Asia
Karma Song Hoai – Hoi An, Vietnam
"The resort is now across the road from the old Karma Cay Tre and the new resort was as lovely as Cay Tre. It was also wonderful to see the previous staff at Karma Song Hoai, which most of the staff remembered us. Sunday night is meet and greet and we all attended and met new members – Karma provided food and nibblies whilst we mingled with the other members.
Many hours were spent by the pool chatting, drinking and mingling with people. Rooms are spacious and our room had a bath which was great. Beds were very comfortable. Meals at the resort were lovely, quite often we would have pho or banh mi and we even ordered food via Grab.
A new incentive to Vietnam is the shuttle bus, they leave Karma at 6pm every night to go into Old Town returning at 9.30pm. All in all it was a wonderful holiday especially catching up with friends we met in 2019 plus also meeting some new friends who some of them only live 20 minutes away from us in Australia, plus some new friends across Australia.
Great to be back in Hoi An and we look forward to returning next year."
– Kent Lee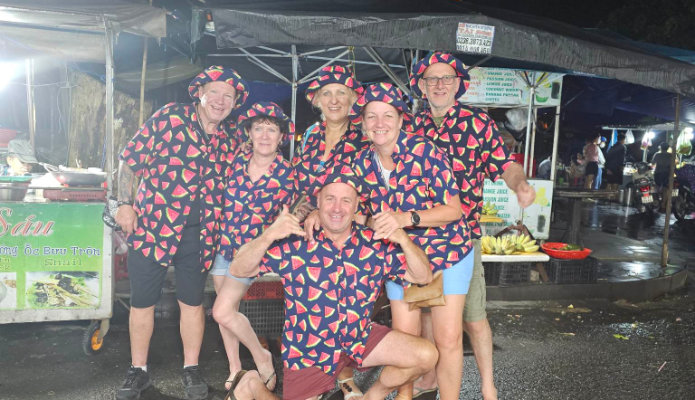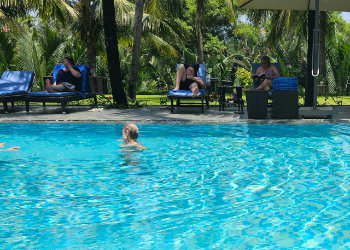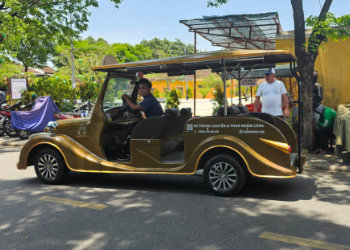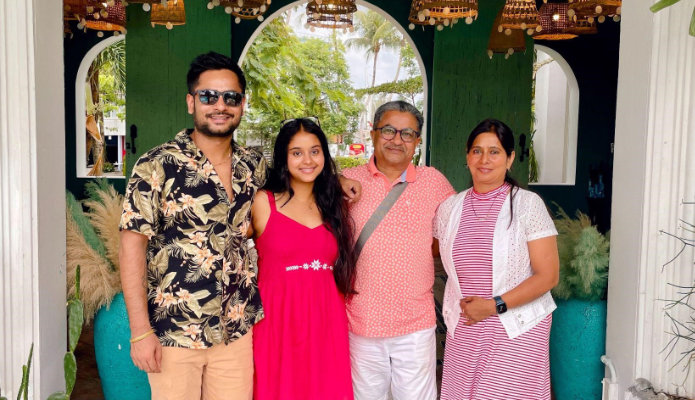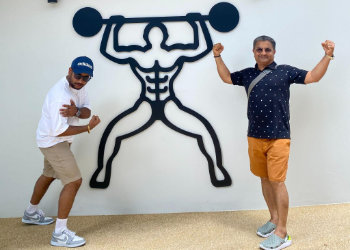 Karma Royal Boat Lagoon – Phuket
"I take this opportunity to convey my thanks on behalf of my family who vacationed recently at Karma Royal Boat Lagoon, Phuket property from 18th June 2023 to 24th June 2023.
I must admit that right from the airport pick-up at arrival Phuket until drop-off at our departure, the arrangements made by Karma Travel Desk at our various requests were all very smooth and pleasant to our utmost satisfaction.
We would like to mention few representatives from Karma Group at site namely Mr. Pravin, Ms. Suzie, Ms. Sangeeta with whom we interacted during our brief stay at the resort.
The quality and variety of options available to guests during complementary breakfast every morning at resort was truly excellent.
Sharing few photographs of ours taken within the Boat Lagoon premises and we do consent to post these in your in-house magazine or literature should you so wish.
Grateful of the hospitality extended during our stay."
– Kumar, Amitabh
Karma Royal Boat Lagoon – Phuket
"Our vacation at Karma Royal Boat Lagoon, Phuket, Thailand was nothing short of beautiful and overwhelming, thanks to the incredible hospitality of Mr. Jeffrey Goodwin, Ms. Sangeeta Prajapaty, and Ms. Bird Beerada. Their cooperation and friendliness made our stay truly memorable.
Meeting Mr. Goodwin, Ms. Prajapaty, and Ms. Beerada was a pleasure, and we appreciated the insights they shared with us about Karma Membership. Their knowledge and assistance helped us understand the benefits and possibilities of being a part of the Karma community.
The entire experience with your company was fabulous and enjoyable. The attention to detail and the level of service provided by the staff were outstanding. Every aspect of our stay was well taken care of, ensuring that we had a stress-free and enjoyable time.
Our family created unforgettable moments during our stay, and we are grateful for the warm and welcoming atmosphere you provided. We sincerely hope to have the opportunity to see you again in another remarkable destination. Thank you for making our vacation truly special."
– Anil Shridhar Gajare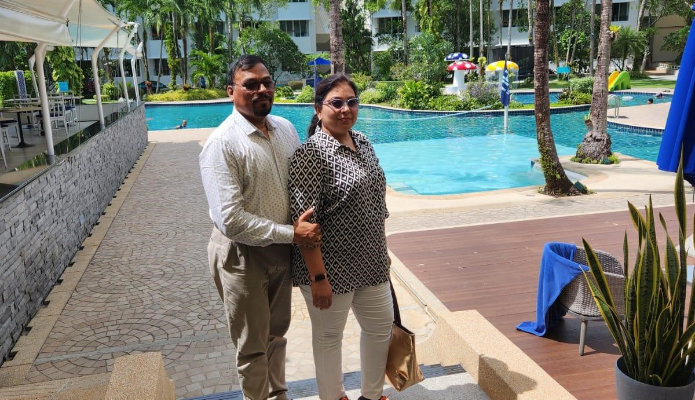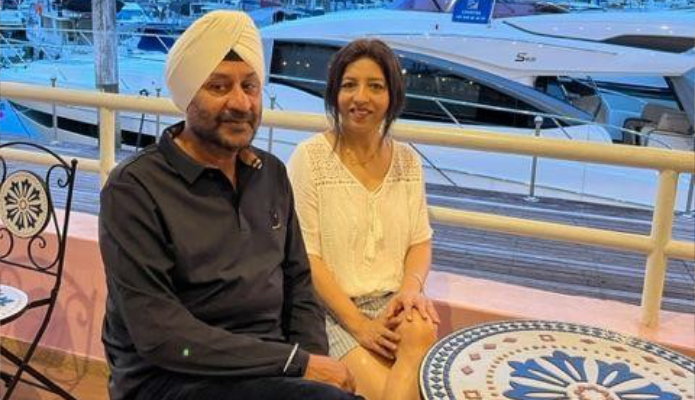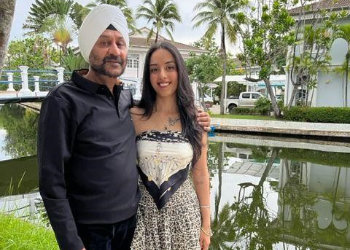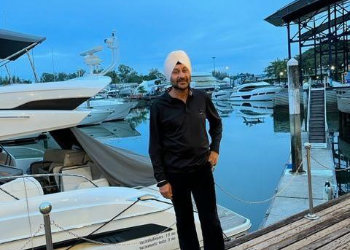 Karma Royal Boat Lagoon – Phuket
"It was a wonderful experience. The resort is located in a different elite kind of location. The minute I saw it, it took me back to Monaco. The feel was the same. A lot of yatchs around. The accommodation is very spacious over looks a river. Lovely surroundings with a lot of restaurants. Boat lagoon is a city in itself. Beautiful memories of the trip. Shared some below."
– Ranjit Singh & Neera Ranjit Singh
---
India
Karma Royal Haathi Mahal – Goa
"We Diwadkar family secured a booking for a Villa in the first week of May 2023 conveniently located adjacent to the swimming pool, where we indulged in a three-day stay. The sheer convenience of waking up and immersing ourselves in the invigorating waters of the pool, followed by serene relaxation in the Jacuzzi, provided the perfect opportunity to unwind and rejuvenate after our bustling lives back home.
Furthermore, our engagement in canvas painting not only allowed us to explore our artistic talents but also fostered a sense of connection and enjoyment among us.
Nestled within a short distance from a breathtaking beach, we were treated to mesmerizing sunsets and an immersive experience in the tranquil embrace of nature. Upon our return to the resort, we enjoyed restful nights, making this vacation one of the most flawless and rejuvenating experiences we have ever had.
In summary, this luxurious retreat offered an exquisite blend of relaxation and revitalization. We reveled in laughter, conversation, and much-needed rest, cherishing every moment we spent together. Undoubtedly, we eagerly anticipate the opportunity to revisit this remarkable destination once again."
– Manju Diwadkar & Nitin Narayan Diwadkar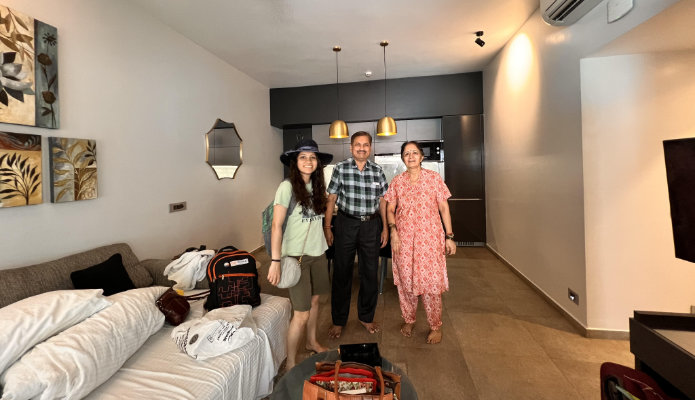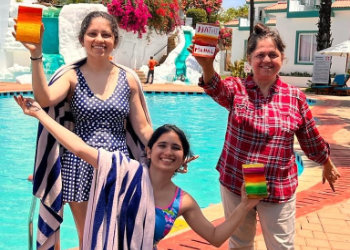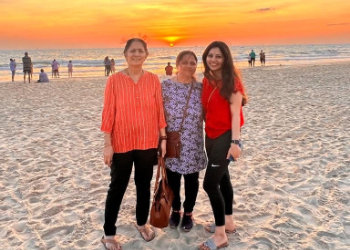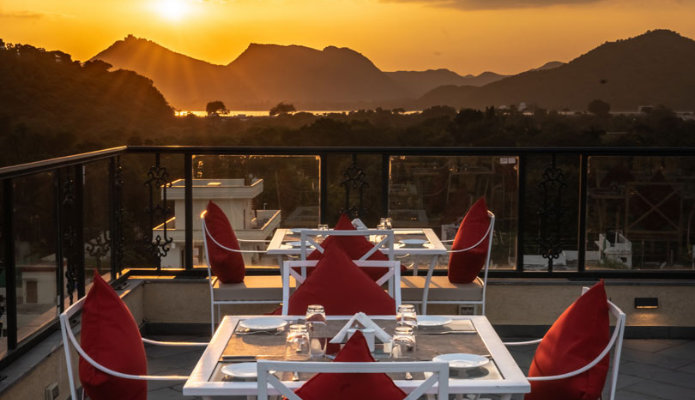 Karma Seven Lakes – Udaipur
"Udaipur popularly known as, 'The Venice of the East' is a magnificent city which has Karma Seven Lakes boutique hotel nestled in the middle. The property is well maintained with all the facilities, two multi-cuisine restaurants serving a variety of food with hospitable staff to take care of our every need. With an eye to delight the members, a cultural folk dance troupe with a bonfire at the poolside was a pleasure.
We rediscovered vibrant Udaipur in all its hues, natural beauty, renowned architecture, Iconic palaces, historical monuments, tranquil lakes and a tapestry of handicrafts. A vacation that has it all. Pack your bags and prepare for an unforgettable experience at seven lakes ,a trip that is sure to leave you with unforgettable memories."
– Trevor De Sousa
Karma Royal Haathi Mahal – Goa
"Dear Karma Team,
I trust this message finds you well. I am writing to extend our sincere gratitude for the outstanding experience we recently enjoyed during our stay at your exquisite property. The level of care and attention to detail exhibited by your establishment truly left us both impressed and flattered.
The unwavering commitment to delivering top-tier hospitality by your dedicated staff is nothing short of remarkable. Their impeccable manners and courteous demeanor added an extra layer of warmth to our stay. We wholeheartedly encourage you to continue upholding this exceptional standard of hospitality, as it is a testament to your dedication to excellence.
We must commend your housekeeping staff, in particular, for their exceptional service. Their kindness and politeness in maintaining the pristine condition of our rooms did not go unnoticed. It is this level of care that sets Karma Hotels apart, and we applaud their efforts.
May you continue to shine in the realm of luxury hospitality, and may the Karma Hotels legacy of exceptional service endure. We look forward to future stays and the opportunity to bask in the unparalleled experience your establishment consistently provides.
With warm regards,"
– Ajit Mahat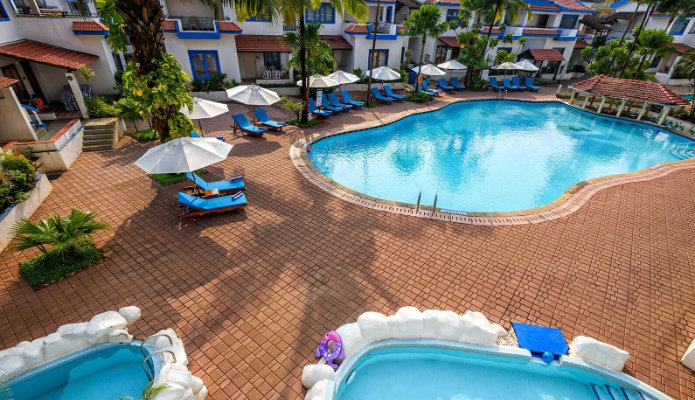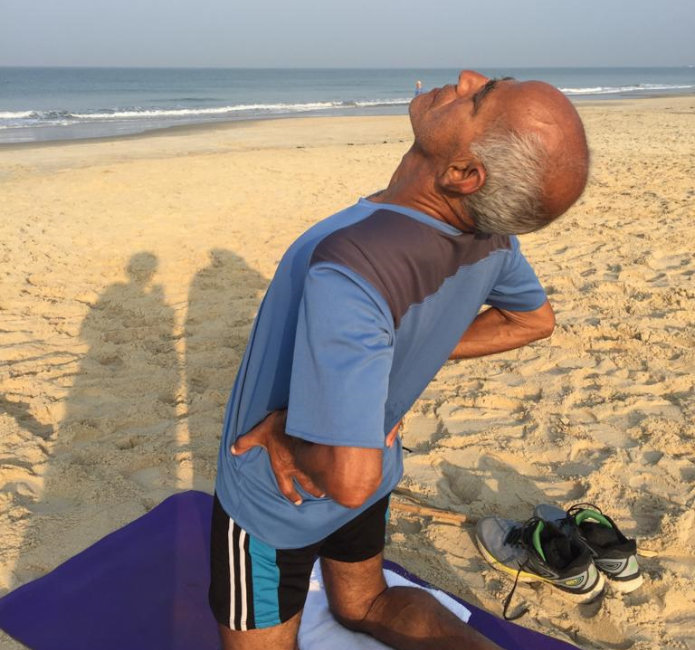 Karma Royal Palms – Goa
"Here are some words which we have used to pack our wonderful experiences but believe me they can not justify. For publication, you may edit for its suitability or advise us so as to publish in your newsletter…..regards, nirmal.
We have been members of the Karma Group for over 17 years. We have stayed at multiple Karma resorts in Goa. Our love affair with them began from the first visit, and has gained strength with each annual visit. Each year we meet quite a few members who have become friends. All of them do not want to go to any other place for their vacation due to their full satisfaction here….their second home.
Our fondest memory of Karma holidays is of all the friendly, ever smiling staff, who have made each visit special. The staff at resorts from the management, to housekeeping has always tried to make us comfortable, in a home away from home. Our housekeeping needs are fulfilled, including extra dishes, or an extra end table. The General Manager Matilda, and Neha before her, and other managers are all foot soldiers, personally contacting each guest almost daily (even in large, fully occupied resorts). The upkeep of the Resort amenities, and rooms is excellent, as are the celebrations of festivals, and the daily activities. .
We have had a few medical emergencies. Once we had to return abroad at a few hours' notice, with a broken right arm. The staff came and personally packed for us. The management sent someone to the airport to pick up our tickets as we could not book them online within 3 hours of the flight. A couple of times we had to return within 1-2 hours because of deaths in the family. The staff again rose to super-excellent levels. In our last visit we noticed how Matilda the GM always looked for opportunities to interact with the guests.
Coming to Karma resorts is like coming home."
– Nirmal and Madan Chawla
---
External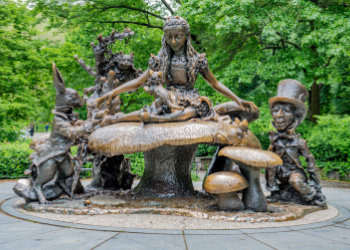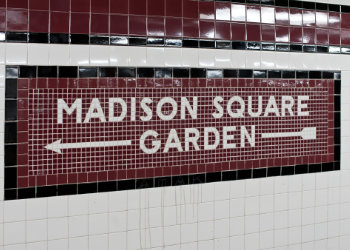 New York – USA
"Our stay at The Manhattan Club, New York was superb and will be one of the memorable holidays organised by Karma/RCI. The location of the resort is exceptional. It's in the heart of NY with walking distance to the main sightseeing places – Times Square, Madison Square, Broadway, Central Park. It also has some restaurants and eating places nearly. There are also 2 underground subway stations within a 5 minutes walk that takes you to Downtown & Uptown to other places such as Ground Zero, Empire State Building, Harbour and other places.
We are truly grateful to Jessica, Namrata to recommend this to us. Thank you."
– Manish and Dina Acharya