The benefits of extreme cold on the human body are increasingly well-documented by science – as described in our Embrace the Cold article. Which is precisely why we've decided to bring a unique new wellness experience to Karma Spa at Karma Kandara: the Magnesium Ice Bath.
We're bringing a whole new element (excuse the pun!) to the coldwater therapy experience in the shape of magnesium rich natural salts, which are thought to alleviate neck and back pain, improve mood and even help stave off cardiovascular disease. Couple that with cold water and you have an all round tonic that boosts your immune system, reduces pain and inflammation, improves blood pressure and cholesterol and leaves you feeling ready to take on the world!

But what's better than a magnesium coldwater therapy? Combination therapy! Studies have shown that the body responds positively when it is subjected to extreme cold and extreme heat in tandem, a process which amplifies many of the abovementioned benefits, aiding post-sport recovery, increasing energy, motion range, mental clarity and alertness.
The new Fire & Ice Bath Ritual at Karma Spa makes hot & cold combination therapy a pure pleasure. Start with an infrared sauna perched on the cliff edge overlooking the Indian Ocean, take an ocean shower and a dip in our warm Himalayan salt bath followed by an icy plunge that's guaranteed to wake your senses and leave you feeling effervescent!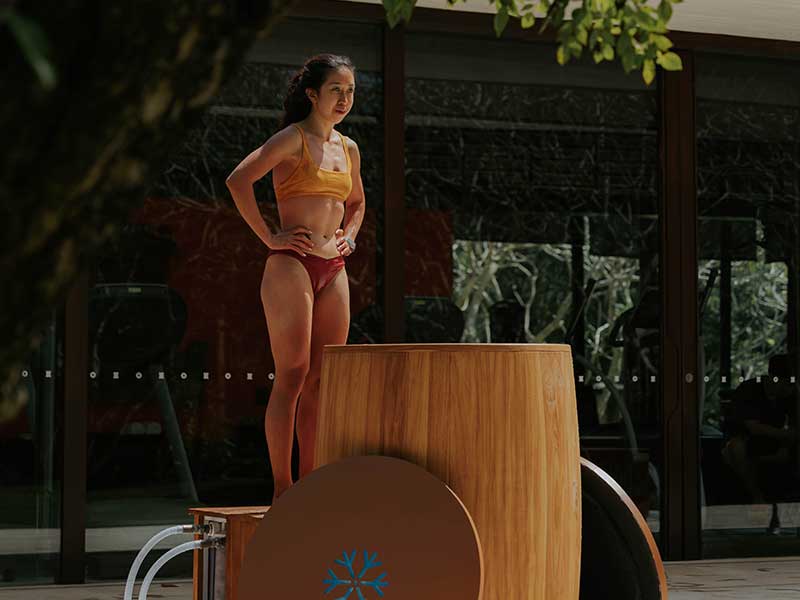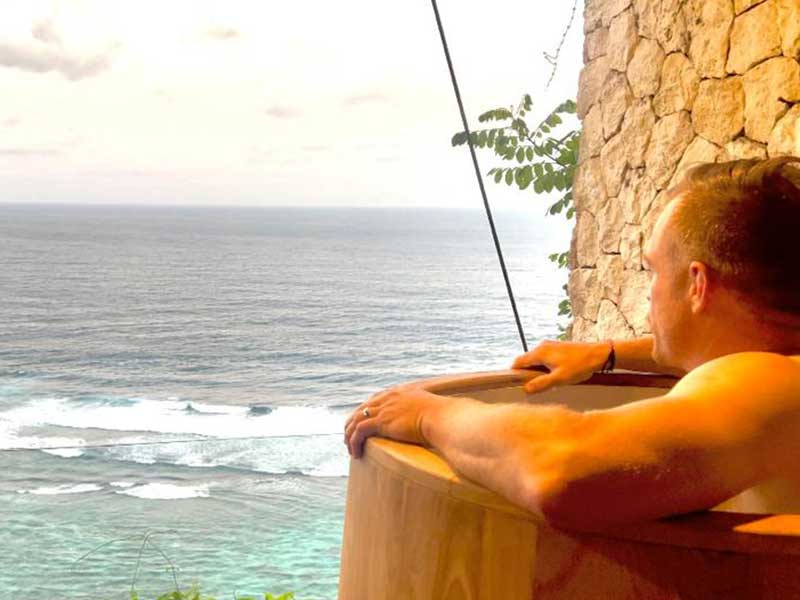 Karma Brand Ambassadors, rugby stars Dane Haylett-Petty and Tim Walsh – both elite athletes – were two of the first people to try our Fire & Ice spa package – and they loved it. "Ice recovery revitalises you in a way that can't be replicated," said Tim. "Experiencing it like this at Karma Kandara transports your mind and body to a place of ultimate awareness."
Add to this a host of tailored Karma Fit activities including yoga, pilates, e-bike tours and water sports; alongside an extensive menu of brand new spa therapy experiences including traditional Balinese healers and bodyworkers including a meditative new live sound healing massage and you have the makings of a perfect day of healthful activity and deep healing in one of the most beautiful settings on Earth.