Millions of Ukrainians have been forced to flee their country due to the ongoing conflict. As soon as the scale of the crisis became clear,  Karma Group quickly mobilised to provide transport, shelter and food for refugees through our Karma Refuge initiative. Victoria Williamson, our Karma Refuge Coordinator, has been working around the clock with the mammoth logistical task of assisting families with visa issues, transport, communications and more as they make the journey to Karma Résidence Normande. Her efforts haven't gone unnoticed by our Ukrainian guests, who requested that they be allowed to host a special dinner to say thank you to Victoria. Members of the families currently staying with us at Karma Résidence Normande prepared a medley of delicious Ukrainian dishes, toasting Victoria and the Karma Refuge team for their ongoing support. It was a celebration of camaraderie and compassion – and an emotional one as many of the women made speeches, reminding us all that their husbands and partners have been left behind in Ukraine, many of them resisting the invasion.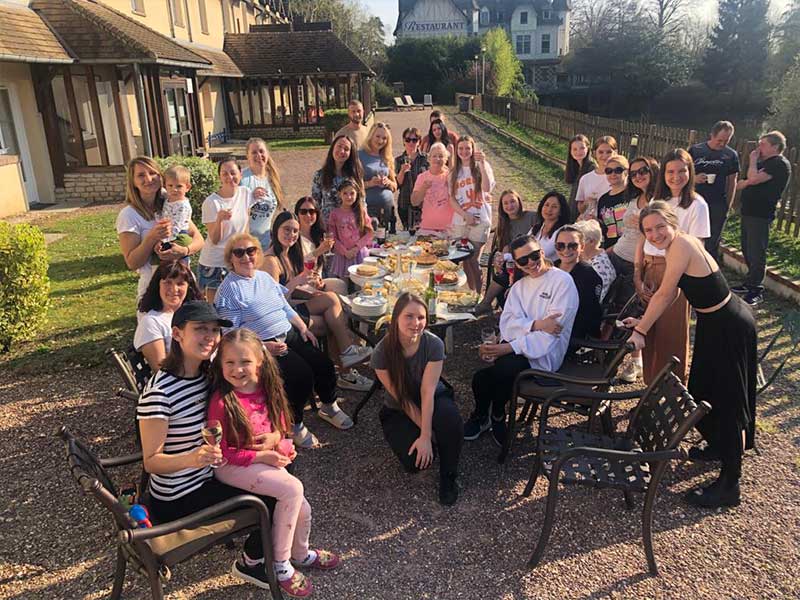 The members of one of the greatest rock bands of all time have written their first song in 28 years due to the situation in Ukraine. Pink Floyd just released Hey Hey Rise Up, which samples the vocals of Andriy Khlyvnyuk of Ukrainian rock band BoomBox, with whom Pink Floyd performed back in 2015. Khlyvnyuk is currently fighting for his country – and a video of him singing in military fatigues came to the band's attention. Hey Hey Rise Up features Khlyvnyuk's stirring vocals – and of course, all proceeds from the single will go toward humanitarian relief in Ukraine.
Finally, we want to share an interview with one of our guests, who for security reasons has asked to remain anonymous – a sobering reminder of what millions are currently going through.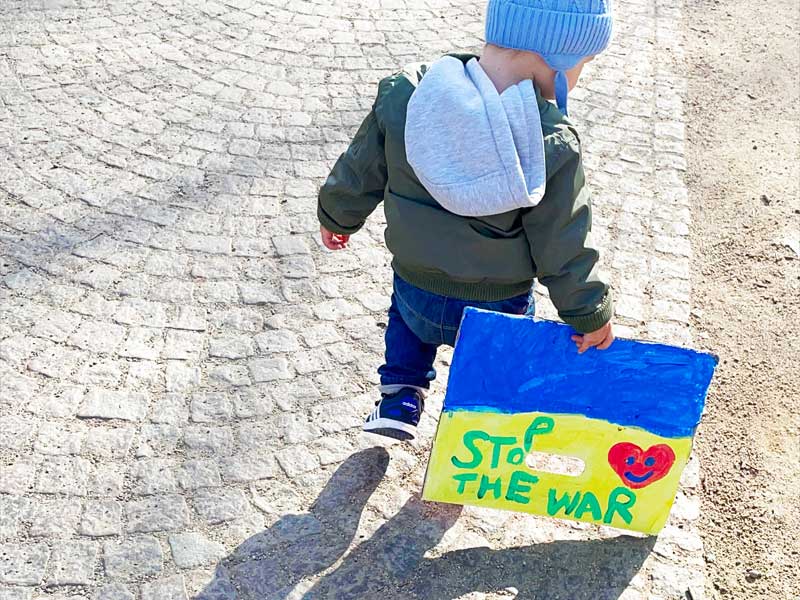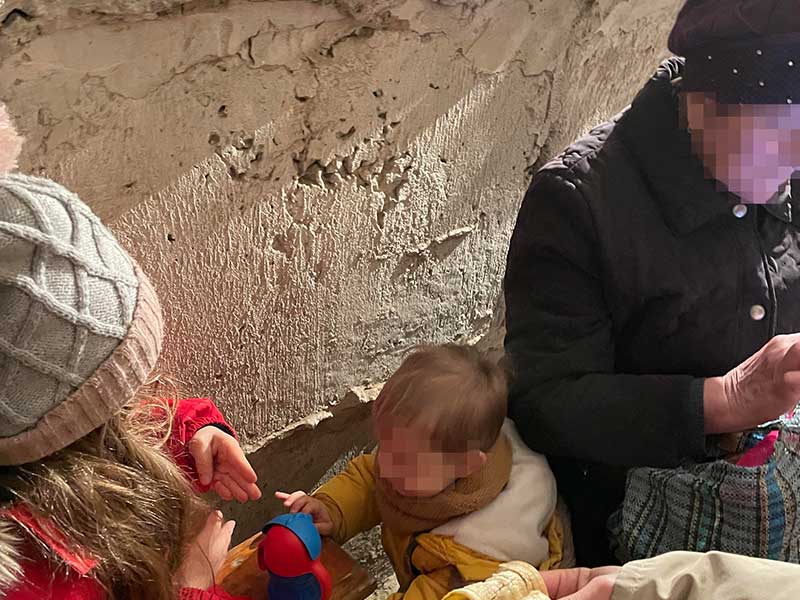 ---
Which town or city in the Ukraine do you come from?
We came from Kyiv; I'm the 6th generation from Kyiv.
When did you decide you needed to leave your home?
On 23 February, when my husband woke me up at 5 am and said that Russia had begun to bomb our city. I took my son, some stuff for him and in pyjamas left our house.
Which family members have you left in Ukraine?
We have big family all of them in Ukraine now. All our men (husbands, fathers, brothers, grandfathers) are defending now our houses. We hope that everyone will be safe; the rest we will build even better.
How was your journey to Normandy?
First we decided to stay with our relatives in Kyiv suburbs. Then we realized that if we don't go to western part of Ukraine now we might get stuck there and we won't be able to escape.
(As it unfortunately happened to many villages and towns around Kyiv).
Many bridges have already been destroyed so we drive 14 hours (normally it takes 9). One family host us there but after a few nights and days of sirens (my little son doesn't understand why he has to wake up, get dressed and spend hours in cold bomb shelter), we decide to leave.
We also couldn't stay with men or help them (as they are military). So we decided to go abroad.
Two days on the border, two weeks in Poland, Germany, Belgium and finally we came in Normandy, where find the place where we can feel safe.
Anything else you would like to add?
Of course, we are waiting to go home as soon as possible and hug all our friends and relatives but now we need to protect our children, find remote work, school and give them happy childhood. We are very grateful to the Karma Group, Victoria and all those people who helped us in this dark time for all Ukrainian families 🙏.
---
You can help support Ukrainian families by donating to Karma Refuge over on our Just Giving page. Every little bit helps make a real difference to people's lives.