Following on from Maria's story last week, here is another moving story from one of our guests at Karma Residence Normande, who kindly offered to share her story with us.
(Story told by their daughter Anastasiia)
My parents are in their mid-70s and are Russian speaking Ukrainians.
They lived together with my older brother. It is completely hard for the older generation to realise that Russian soldiers are killing Ukrainian people because they all grew up in the Soviet Union where there were no borders between our countries. Many people have family and friends in both countries. We share a culture, traditions and major historical events.
Since the end of November 2021 official and unofficial sources started discussing the upcoming war talks, but no one was taking it seriously.
However, on February 24th at 5:10 am they awoke from 2 major explosions that were aimed at a military unit, located 1 km away from their house. My mom opened the window overlooking that direction and she was immediately blown back by the blast to the opposite wall.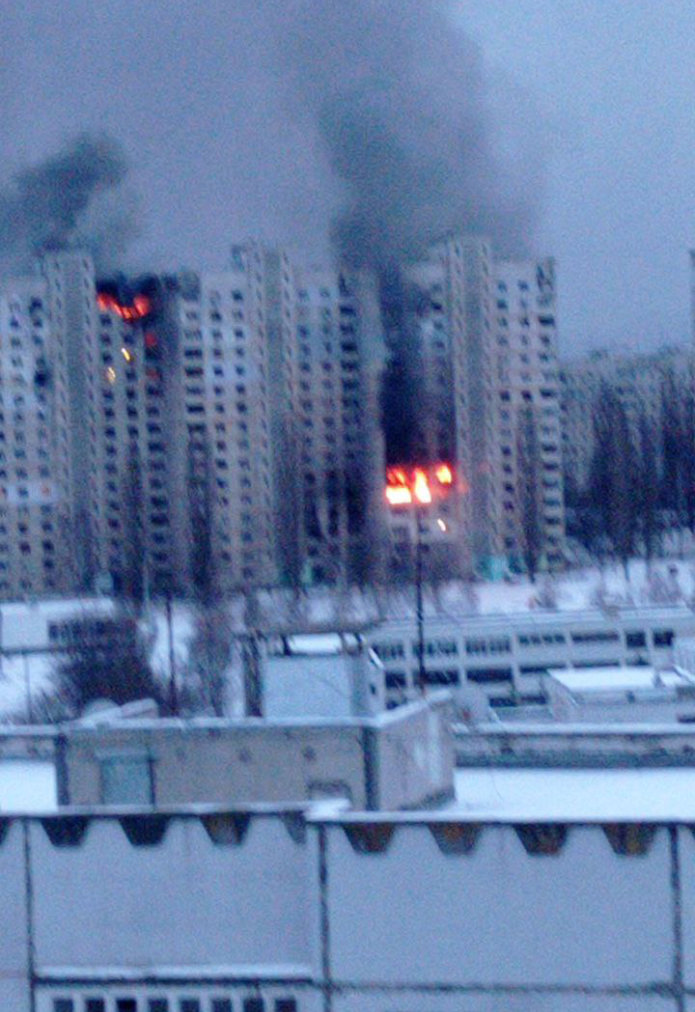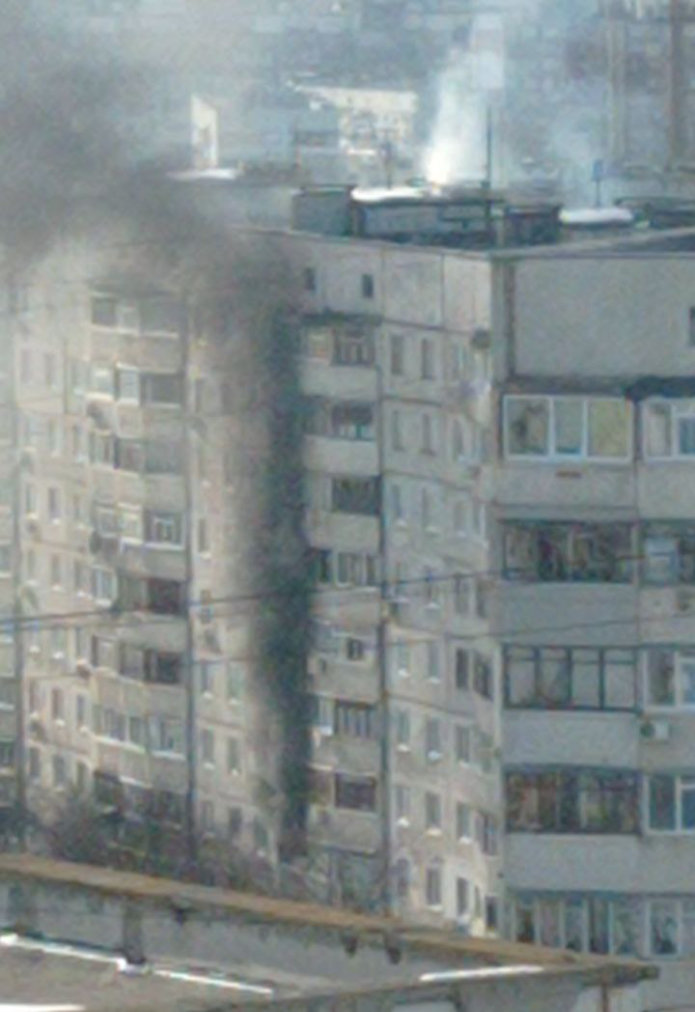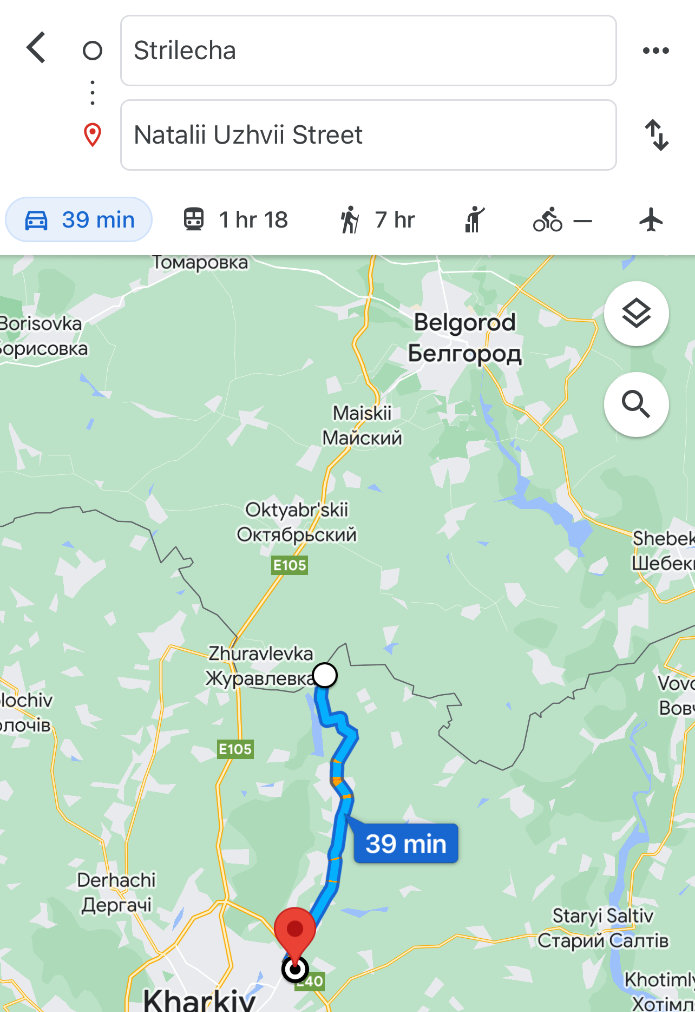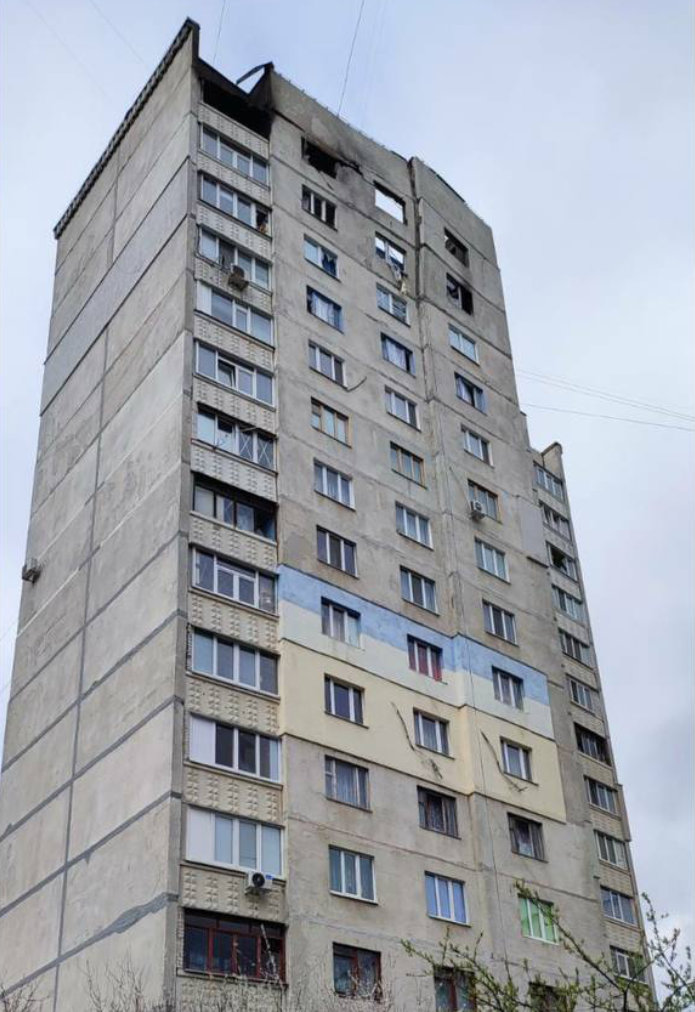 My parents lived only 34 km away from the border with Russia, and all the Russian military forces from Belgorod (Russia) were on their way to Kharkiv using the road that literally goes through the biggest residential area in Kharkiv, where my parents have lived for the last 28 years.
Thousands of people started fleeing in the very first hours. The petrol station ran out of petrol in the first few hours, miles of people were queuing at the grocery stores, the traffic on the roads was just insane, the bank system collapsed because people started to withdraw as much cash as they had saved.
My father was discharged from the hospital after quite a serious surgery on February 23rd (a day before the war) and he was not capable of any long journey at that time, so they had no choice but to stay.
In my photos, you can see an apartment block on fire – This photo was taken by my mum whilst she was queuing at the grocery store just 30 metres away from her.
February is the coldest month of the year in Ukraine, the temperature goes down to -20C at that time. On day 3 of the war, the heating and electricity went off in 70% of the residential buildings in our area including our house. For almost 3 weeks my parents lived in the freezing flat, with no opportunity to cook or heat up the food.
Our area shortly became the arena of fighting for military forces. My father saw dead bodies of civilians along the road covered with snow, on his way to the stream to get some drinking water. They left the house only for emergency reasons.
When my father was well enough to finally leave their home on March 19th, they began to make their way to the Poland border to safety. From there it took 4 days to travel to Karma Résidence Normande – Finally feeling at rest.