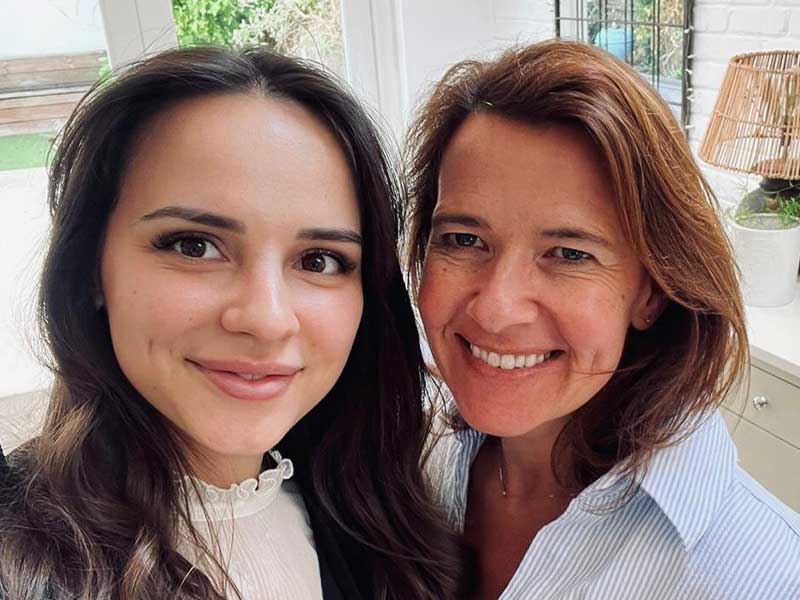 We're delighted to announce that we have appointed Victoria Williamson as our new head of philanthropic endeavours. Highly organised, hard-working and compassionate, Victoria has done an incredible job establishing our Karma Refuge initiative in response to the situation in Ukraine. We took the opportunity to ask her a few questions as she prepares for her new role.
---
What motivates you?
My motivation has always come from a desire to look after people who need assistance in any capacity. My career has been spent looking after celebrities and high profile individuals who need care, guidance and support in all areas of their life. My father owned small country hotels growing up, so looking after people was instilled in both my brother and I from a very young age.
---
How did you first connect with Karma Group?
I first met with John [Spence] over Zoom in one of the lockdowns. He had a desire for his Members to have a more personal service and so created Karma Concierge.
---
How did you get involved with Karma Refuge?
John had suggested using Karma Normandy as a refuge for Ukrainians who were having to leave their homes. Knowing we now had a property, I spent the weekend trying to find ways to connect with people in need but could see that was going to be a long and time-consuming process. I decided to fly to Warsaw and pin my number up on the train station wall. The calls then started coming and being on the ground I was able to find local transport options to help get homeless families to Normandy as quickly as possible.
---
What are your plans moving forward for Karma Refuge?
I am helping the 26 families we're currently hosting at Karma Residence Normande to find a place where they can settle and build new lives until the war is over and they can go home. We have been able to help three families resettle in the UK and two more are on the way. If any of our Members are interested in sponsorship then please contact me!
---
What are your goals as Head of Philanthropy at Karma Group?
I want to bring all of Karma Group's worldwide charity endeavours into one central place. We can then manage them more effectively and clearly see the areas that require our support. We also want to give dedicated funding options to all of our Resorts worldwide, so I will work with the local teams to identify charities that they feel passionate about, that align with our values and that would most benefit from our help.
---
Why does philanthropy matter at Karma Group – and everywhere?
The desire to help promote the welfare of others is a fundamental pillar at Karma Group. It is something that John is extremely passionate about and therefore filters down throughout the company. Philanthropy isn't just about donating money, it is about giving your time and knowledge and connecting people who have the skills that can benefit others. It's about empowering communities in the places where we work. I hope that by bringing everything under one roof, I can really utilise all the very talented people that work at Karma.