Listen to the news and it can be easy to forget the individual lives that are impacted by major world events. And the 24 hour news cycle moves on relentlessly – what makes headlines one day is gone tomorrow. Here at Karma Group, we responded quickly to the invasion of Ukraine by providing shelter for those seeking refuge. And we still do today. But it's more than just providing a place for people who've fled their homes. Victoria Williamson – our Head of Philanthropy who's been guiding the Karma Refuge project – has become deeply personally involved with families and individuals. A few editions back, we reported on her decision to bring a young girl from Ukraine into her home in London. Here is the story of what has unfolded since then, in Victoria's own words…
"Valerie travelled by bus with her mother Ruslana and dog Dory. They sadly had to leave her brother behind, as he had just turned 18 and also her grandmother who didn't want to leave her home.
I applied to foster Valerie in the UK as she was 17 and as a minor, was not allowed to come and live with me unless I became her legal guardian. This process took 4 months which felt very long for us all!
But we made it happen and Valerie has now been with us for a little over six months. She has been working in our local coffee shop while she got used to London living and is now ready to take on a more challenging and permanent role. She applied successfully to a hotel in Chelsea, and will be starting a new role there very soon. It's not just any hotel either, but One Sloane Gardens, which is the sister to the very prestigious Hotel Costes in Paris.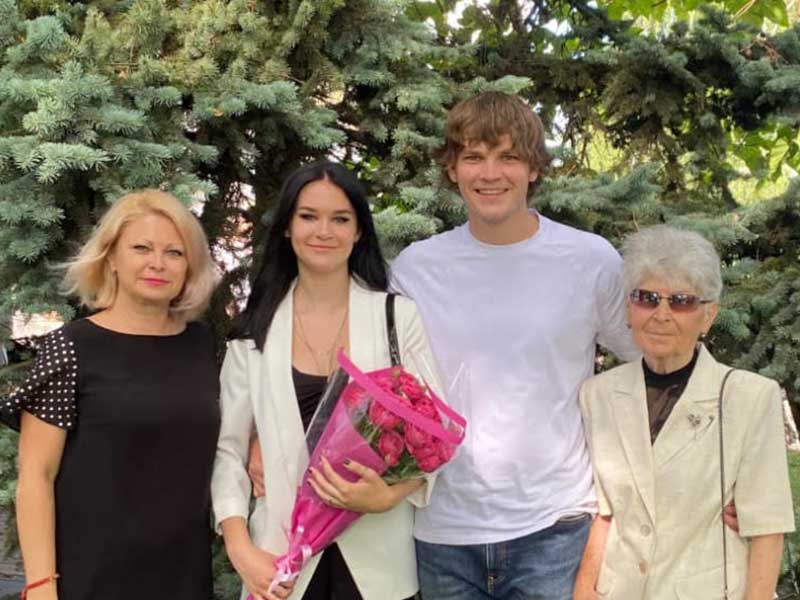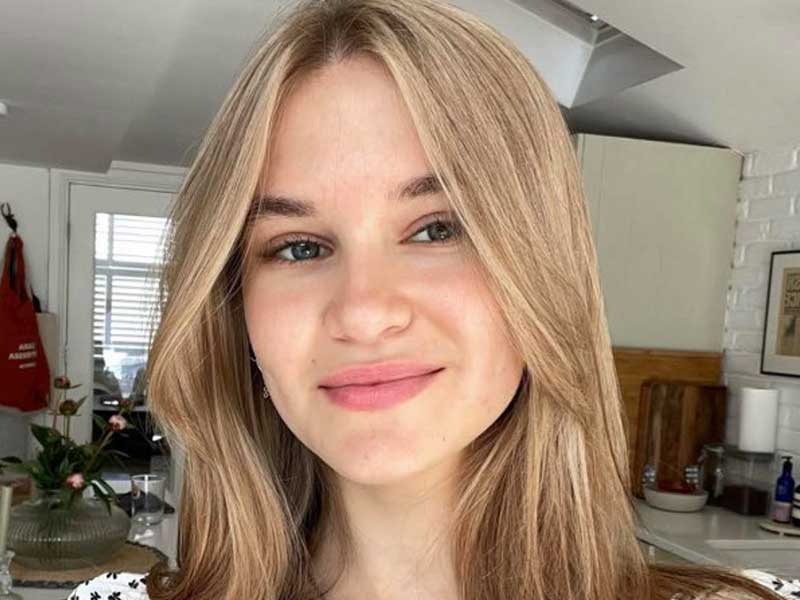 Valerie has achieved so much during such a difficult time. Had she not had the opportunity of coming to Normandy with Karma Refuge, we would never have met and her life – and indeed mine – would have been very different.
The images you see here include a recent one of Valerie and one with her brother during a visit back to her home in Ukraine a few weeks ago. She hadn't seen him since coming to Karma Residence Normande in March '22 just after the start of the war. The full family photo with her mother and grandmother was taken before war broke out. Valerie's mum is now back in Ukraine taking care of their grandmother. It has been a privilege to make a deep and lasting connection with the family".