As we head into late summer with many anticipating a challenging winter ahead, we're happy to share some positive news from our Head of Global Philanthropy, Victoria Williamson. Victoria and her team have been working hard alongside our guests from war torn Ukraine, helping multiple families build new lives for themselves until such time as they can return home…
"We have secured social housing for 23 families who have decided they would like to continue to stay in France. All the apartments are within a 20 minute drive from Karma Residence Normande, so we can continue to make the resort a place for meetings and catch ups which is great news. We are visiting the apartments this week so I can work out what we will need to buy for them as they will only come with basic furniture.
On Monday, Valerie arrived to live with us. We are also waiting for Lera's visa which has taken longer as she is only 17, but she will then come to live with us too. Both girls met and became friends while at Karma Residence Normande which was lovely to witness.
Their mothers have had to return to Ukraine to care for family who were left there (we arranged transport for them to make the journey as easy as possible) and so I hope to make this a great and fun experience for them in a very difficult time (my daughter has arranged work experience with Valerie next week at ITV on 'This Morning' – picture attached of my daughter India and I with Valerie in the middle!
The eight weeks of summer camps finished at the weekend. We had two new students volunteering from the UK every two weeks which kept it fun and stimulating for the children. We had incredible weather there too, so it was a really lovely time for all the children and students. Final party picture attached.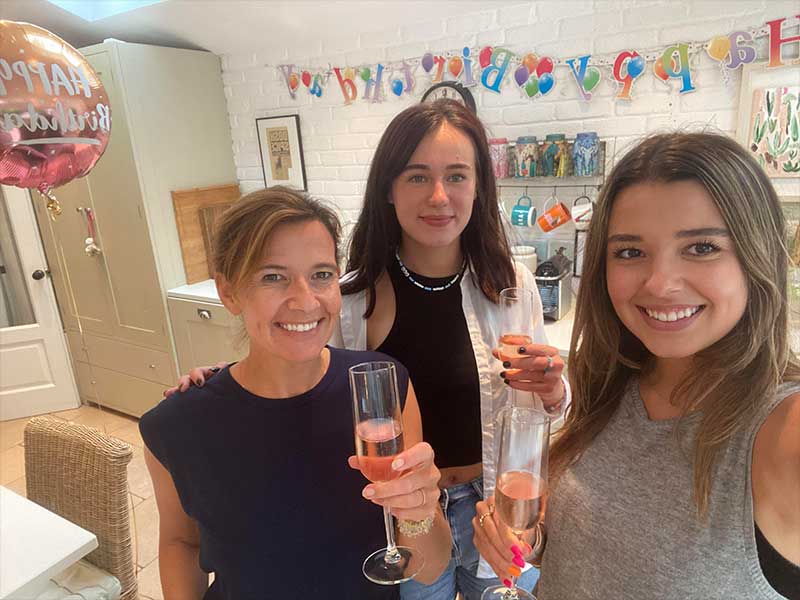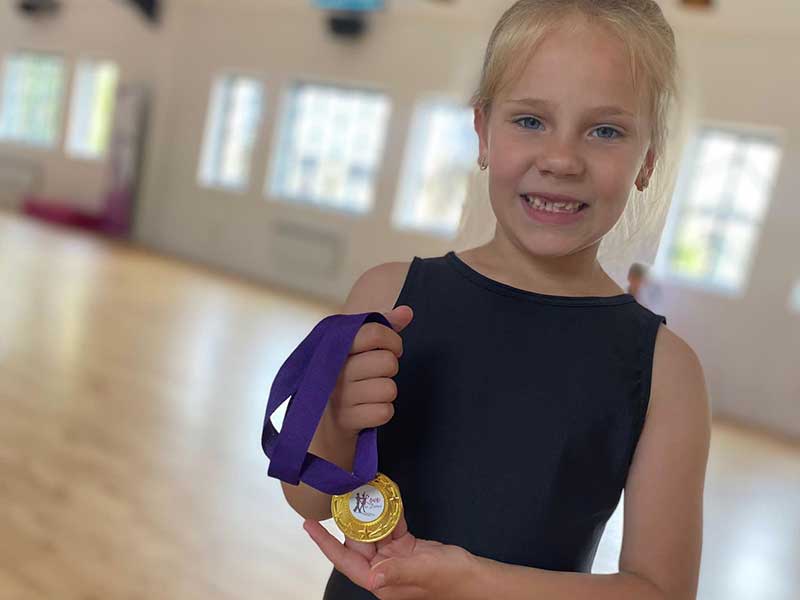 As always, your donations to our Just Giving page are a huge boon helping us to continue this important work. Anything you are able to donate is gratefully received!