Staying with all things altruistic, last Saturday February 18th marked a very special day at Karma Beach Bali: a celebration marking Karma Group's long standing collaboration with Bali Life Foundation – an inspirational charity that works with disadvantaged and marginalised young people on the island, providing accommodation, education and a whole range of resources to help them live fulfilling lives and realise their potential as adults.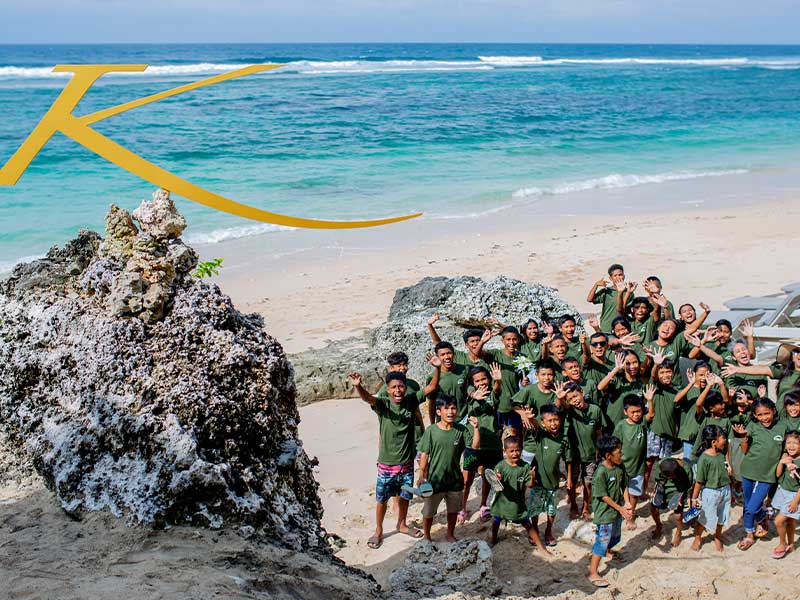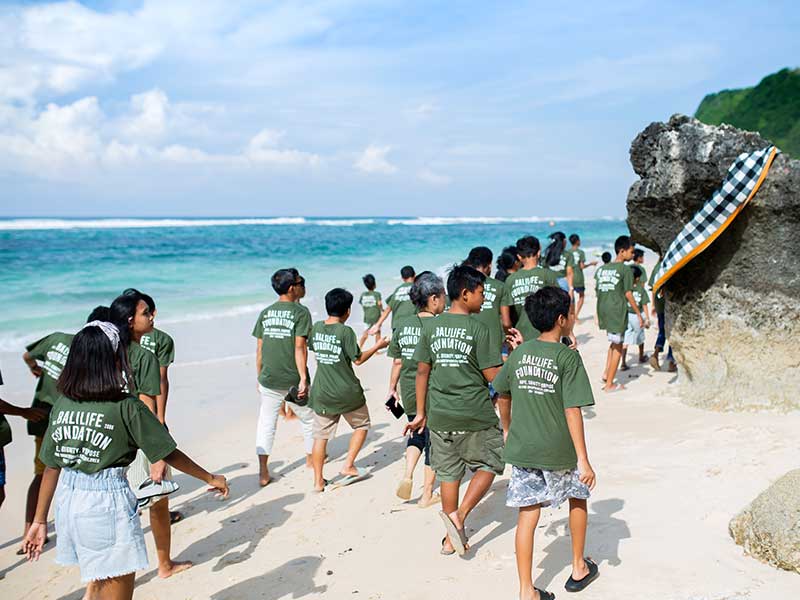 For well over a decade, Karma Group has supported Bali Life Foundation in this mission – not only financially, but working closely with the Foundation to provide the kids with the resources needed to help them succeed – and also unforgettable experiences – in this case a very special day down at Le Club 22, Karma Beach.
The occasion also happened to be the birthday of our talented Artist-in-Residence Reif Meyers who spent his special day creating live surfboard art with nearly fifty kids from Bali Life, while the Little Nippers team were on hand to provide fun educational activities related to ocean safety and conservation. Le Club 22 was base camp for the day and the children were split into groups to experience painting workshops with Reif and water activities with the Little Nippers team led by the very capable Keren and Leigh. The children were treated to a range of pizzas for lunch much to their delight.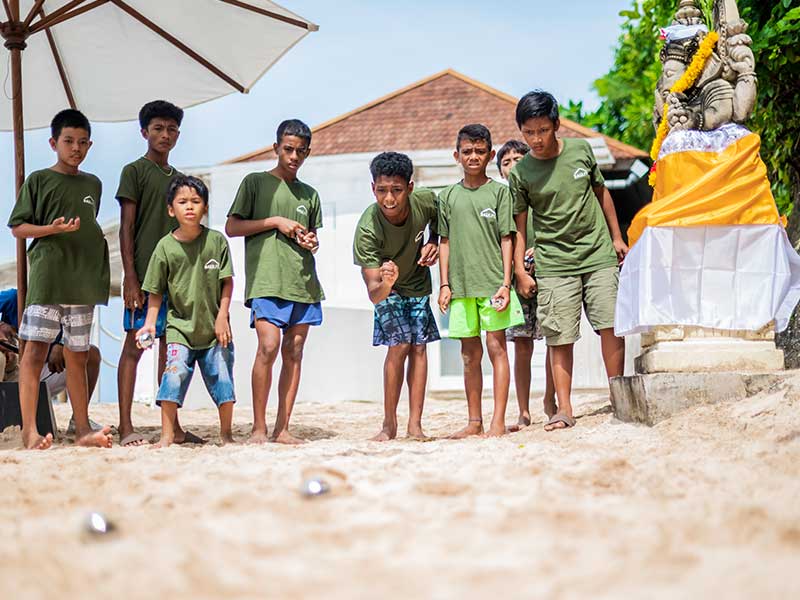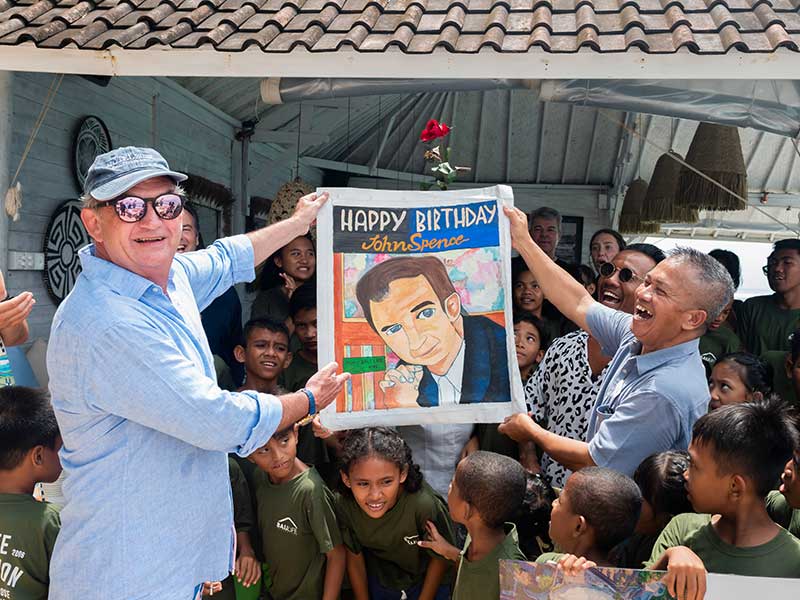 Five days later on February 23rd, Karma Beach Bali was once again witnessed scenes of revelry as we celebrated the birthday of Karma Group Chairman John Spence – with both Reif and representatives of Bali Life once again in attendance. As many of you will know, this year will mark Karma Group's 30th anniversary and John surprised all of us by marking the occasion with an incredibly generous  personal donation to Bali Life Foundation of US$30,000.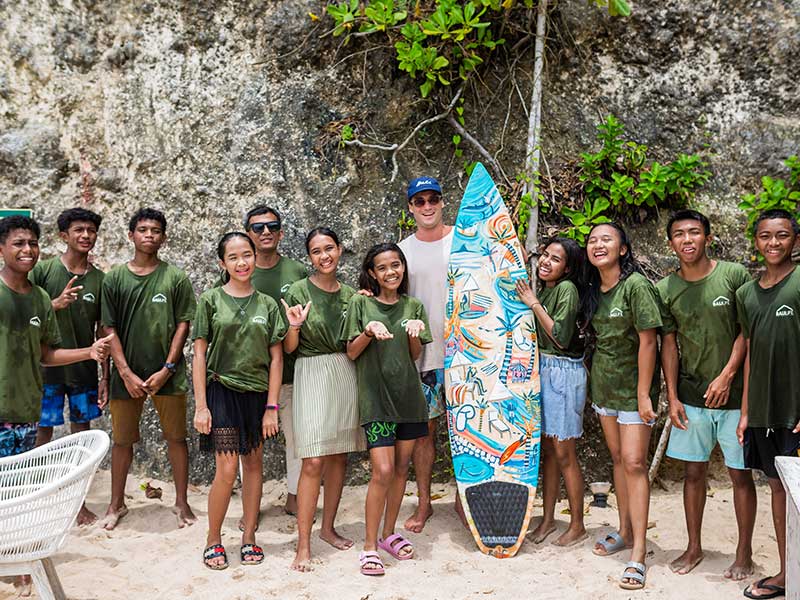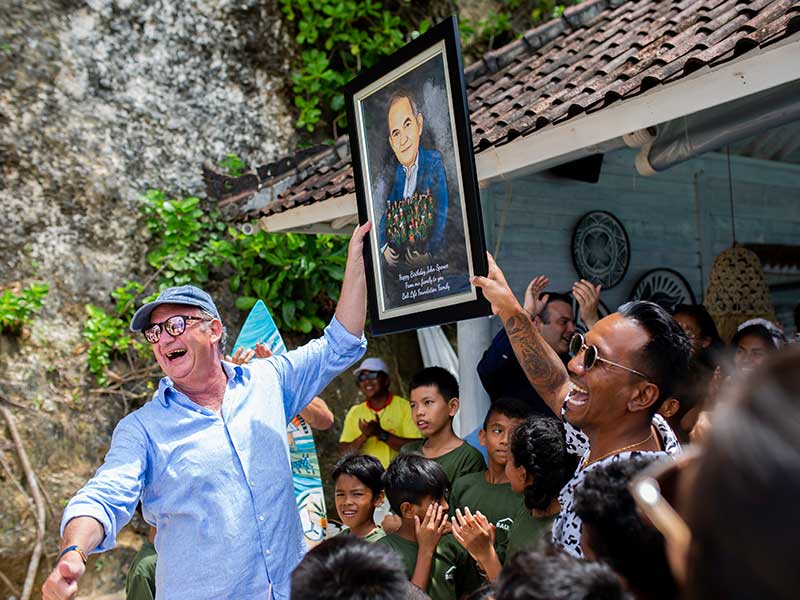 Events like these are a great reminder of what matters here at Karma – the places we work aren't just holiday destinations and we've always built strong relationships with the communities where we work. So destinations become like second homes. We look forward to many more decades working alongside Bali Life Foundation to help change lives for the better.