When it comes to festive atmosphere, the Bavarian Alps are hard to match – with their snow clad peaks, pine forests and chocolate box villages. The region is also home to some very singular customs and seasonal dishes! For instance, in Bavaria it's traditional on Christmas Eve to feast on Carp roasted in butter, served with beer – a Franconian tradition with a thousand-year history.
Braised pork with apple sauce is another seasonal favourite. Other traditions include baking Brezen – large soft pretzels that make an excellent accompaniment to the famous local beer – and spicy soft biscuits with a delicious gingery tang known as Lebkuchen for Christmas.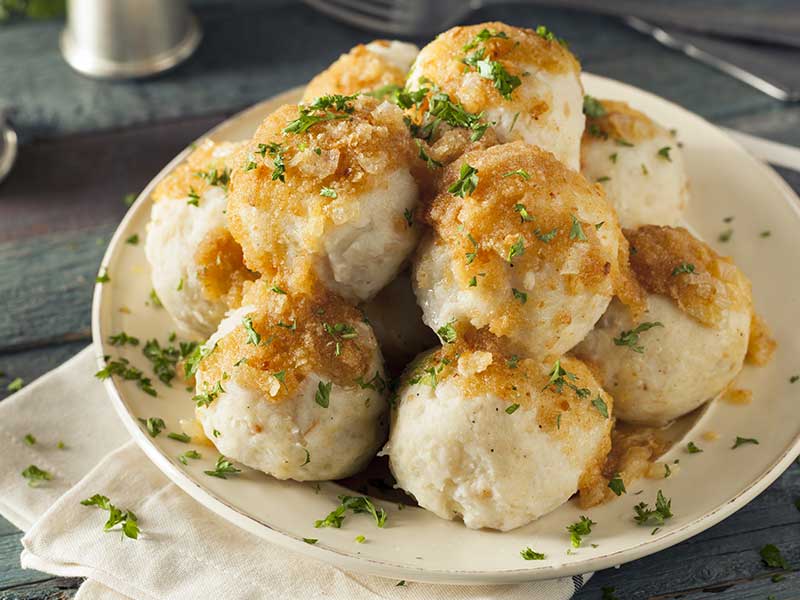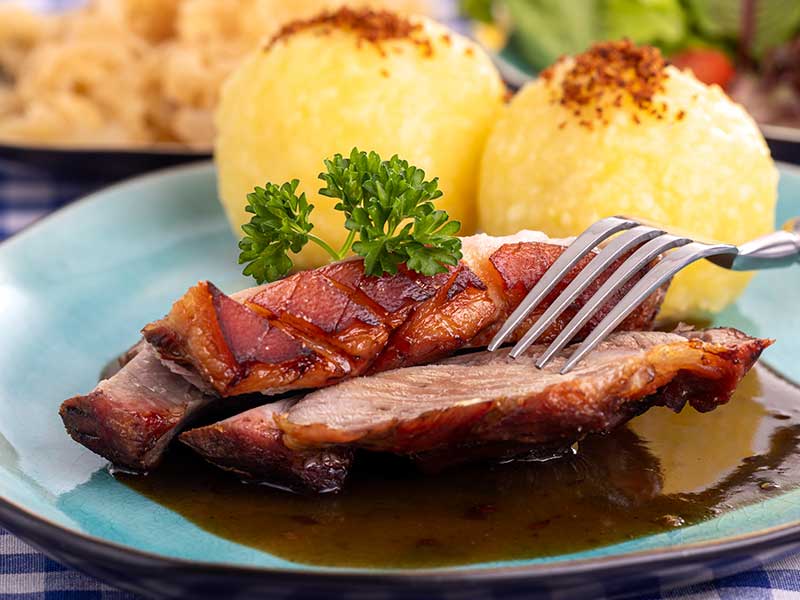 And of course, no trip to Bavaria would be complete without sampling the dumplings – Dampfknudeln (steamed yeast dumplings often served with a vanilla sauce and a poppy seed & sugar topping) are a must try as are Semmelknoedel which can be served both savoury and sweet – try them with roast pork or game, or stuffed with apricots and served with melted butter and cinnamon.

You'll find all these delicious dishes and more at Christmas markets and eateries throughout the region, including nearby Munich and over the Austrian border in Vienna… and of course at Karma Bavaria, where you can learn to make your own Bavarian classics – with lots of mulled wine to keep you warm!