Indonesia has a rich culinary heritage and a panoply of unique dishes with complex flavours that use local spices, herbs and fragrant fruits & vegetables that are hard to resist. Here are three foodie favourites with a distinctly Balinese take that you'll want to try on your next visit to the island…
---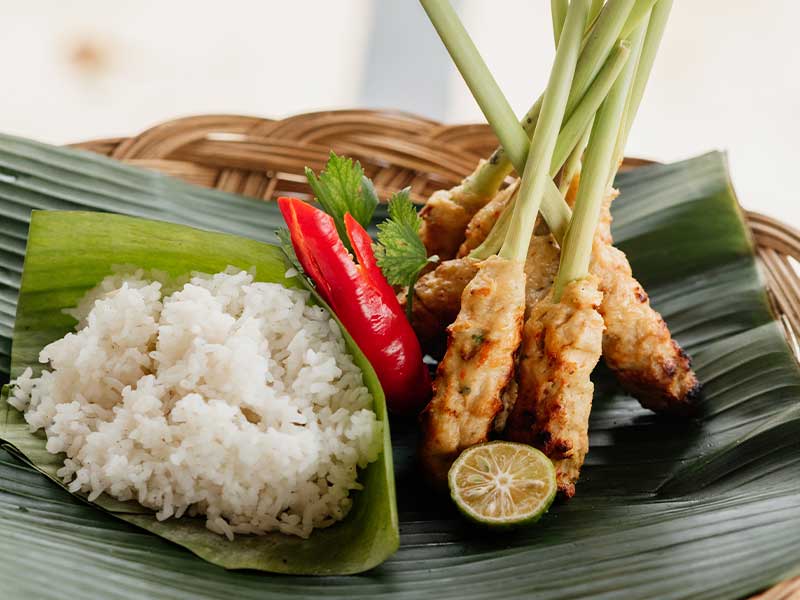 Sate Lilit
Bali's unique take on sate – (skewered meat) is a much more fragrant affair. Minced meat – chicken, duck or pork – is mixed with a medley of spices and other ingredients including galangal, turmeric, nutmeg candlenut, a type of root called kencur, dried coconut…to name just a few. Quintessentially Bali and a true taste sensation.
---
Bubur Mangguh
Bubur is a popular dish across Indonesia – a comforting rice porridge that is often eaten for breakfast or when you're feeling under the weather. This Bali version supplements the usual chicken and peanuts with urab, a mix of vegetables including long beans and spinach, additionally flavoured with burnt turmeric, shallot, candlenut and chilli.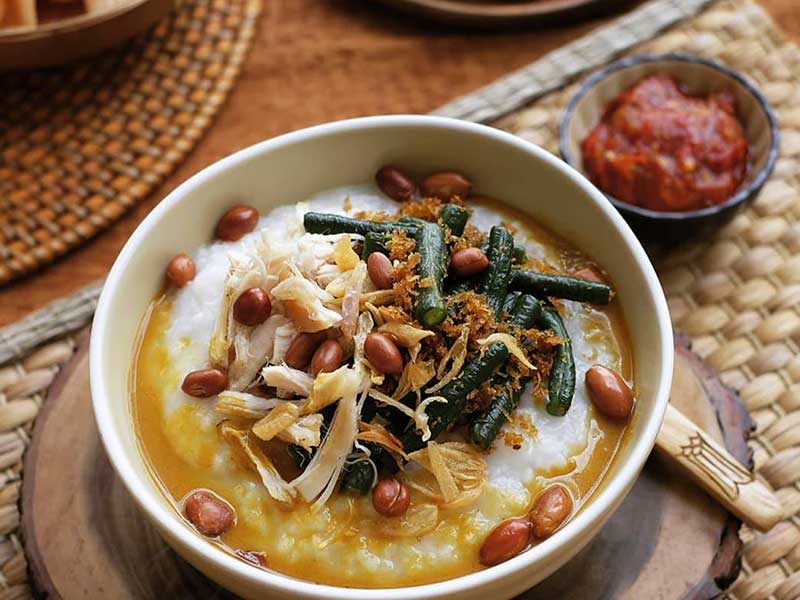 ---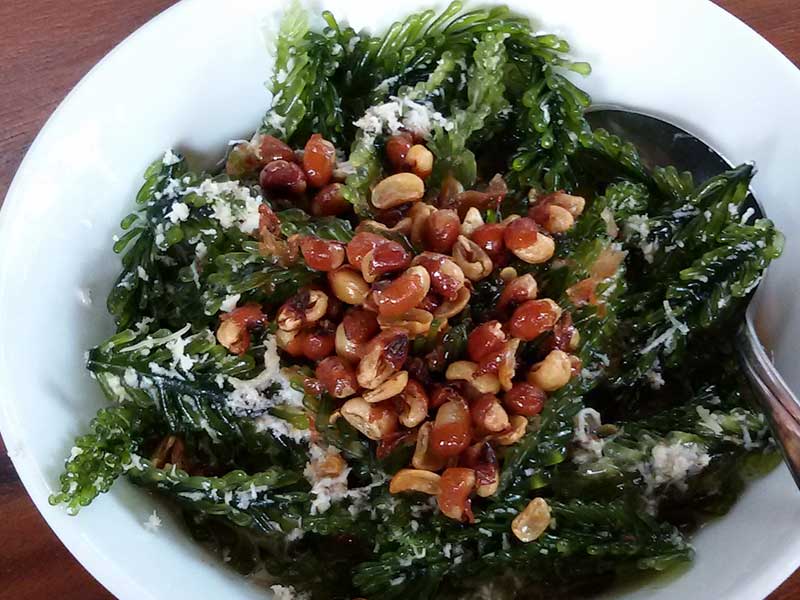 Bulung Kuah Pindang
This is a rich and healthy soup where seaweed is boiled in freshwater and combined with various types of fish that have been dried, salted and then turned into broth. A mix of different spices and ingredients is added to give it a heady, savoury flavour – including coconut, mashed green banana and the ubiquitous chillies.