Aperitivo hour is a daily sunset cocktail hour celebrated across all of Italy. It's when friends and couples meet to enjoy the last hours of the day over a cocktail with some light snacks. The cocktails of choice are to stimulate the digestive system for the meal ahead. All you need is an old-fashioned glass filled with ice. Your typical aperitivo cocktails are made with ingredients such as Aperol, Campari, gin, Prosecco and soda water. We recommend you present your aperitivo with a platter of cheese, olives and pickles.
In celebration of the reopening of Karma Borgo di Colleoli in Tuscany Italy, we bring to you three refreshing Aperitivo cocktails to enjoy…
---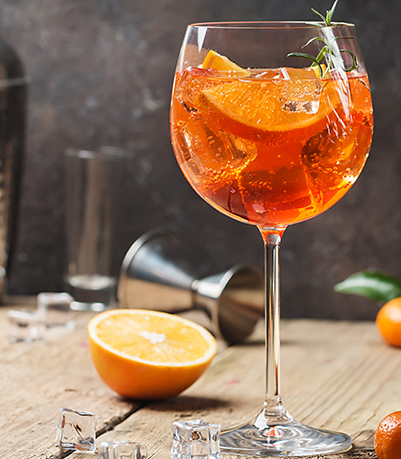 Aperol Spritz
This bubbly Prosecco-based cocktail is one of Italy's most famous aperitivos! From Florence to Capri, you'll see locals sipping this sunset-coloured cocktail all over Italy. Simply pour 1¼ oz Aperol (a bitter orange herb liqueur) with 2 oz Prosecco and a splash of soda water over ice into an old-fashioned glass and garnish with an orange wedge.
---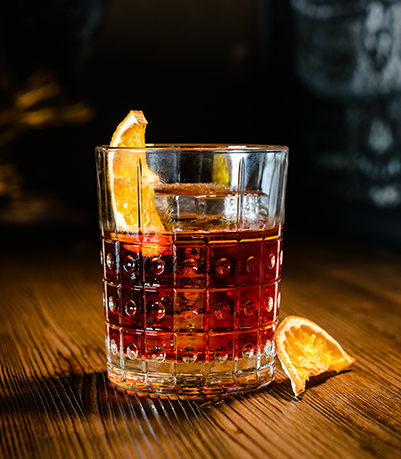 Negroni
Italy's most sophisticated classic cocktail that tastes dry and bitter, yet refreshing.
Known as a Florence-born drink from the 1920's, Negroni is very easy to make. Pour equal parts of gin, vermouth rosso and Campari over ice in an old-fashioned glass and garnish with a wedge of orange.
---
Campari Spritz
This cocktail has a slightly more bitter taste than the classic Aperol.  Campari is a secret recipe made with herbs, aromatic plants and fruits, that was originally created in the 1860's by Gaspare Campari in the town of Novara near Milan. To make a Campari Spritz, pour 2 ounces of Prosecco or sparkling wine and 1 ounce of club soda plus 2 ounces of Campari into an old-fashioned glass with ice and garnish with a green olive.