This just in : Our flamboyant bartender from Karma Royal Haathi India, Joshua Mendes, has decided to shake things up a little by entering into the nationwide ABSOLUT Mash-up India.
And we need your support!
The prestigious competition is open to all bartenders across India. Using Absolut Vodka & Flavors, bartenders are required to create an original concoction(s). They will be judged on a variety of parameters including recipe(s), the creative name of their cocktail, how they prepare their creation, the use of unique ingredients as well as the photograph or video of their creation.
All you need to do is share this article on your social media channels with these hashtags  ( #absolutindia #absolutmashup #maisonindia and tag @maisonindia ) that give Joshua additional points.
And to thank you for your support,  Joshua is sharing one of his Vodka inspired cocktail blend recipes…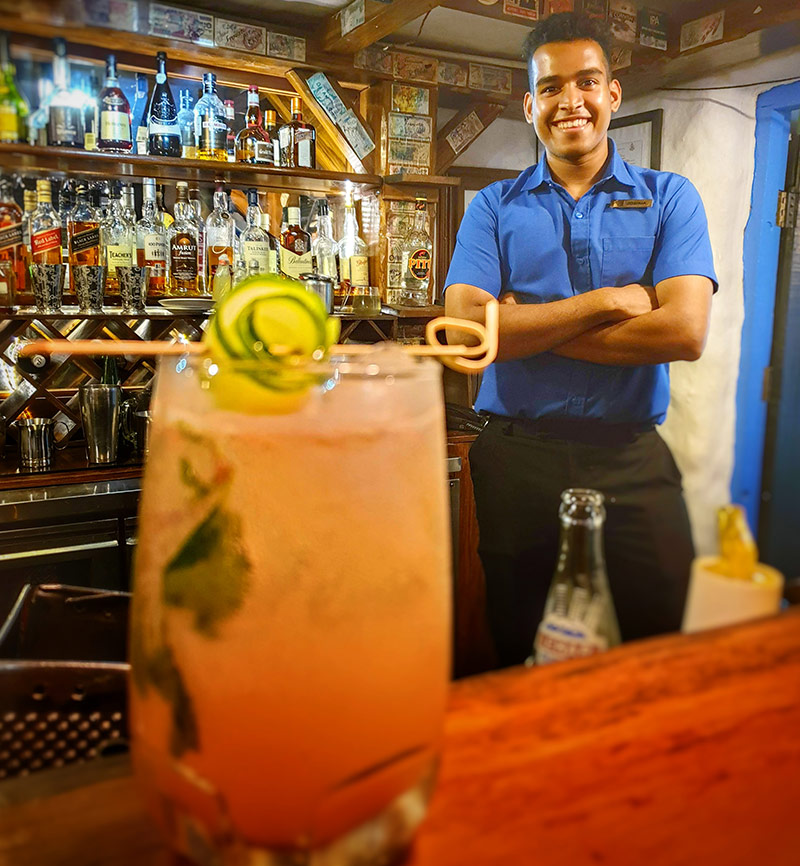 Bimbli Bimbli
Glass- Martini (salt rimmed)
Method: Shaken
Muddle 3 Bilimbi fruit in a shaker 
Add Calamansi lemon juice, simple syrup and Vodka 
Fill the shaker with ice 
Shake well until the shaker is frosty 
Serve it in a salt rimmed Martini glass