When it comes to street food very few places in the world can match Thailand for quantity, variety and sheer deliciousness! Phuket is no exception – its streets and marketplaces are a sensory kaleidoscope of aromatic smells and sounds as vendors prepare stir fries, curries, salads, snacks and everything you can imagine. Here are five of our Phuket favourites to get you started on your streetside culinary journey – and remember Karma Royal Boat Lagoon is now open following a hiatus during covid – so it's the perfect time to experience the tropical island paradise.
---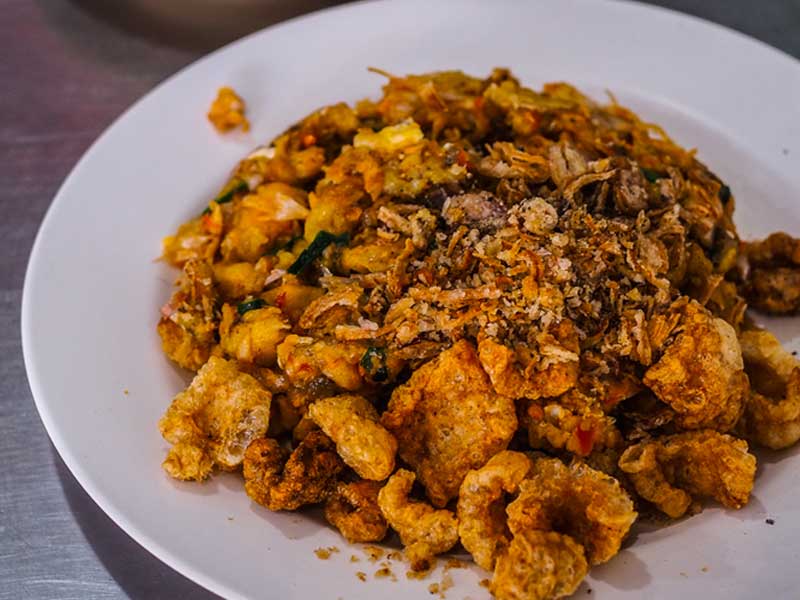 Oh Tao
You're unlikely to find this dish anywhere other than Phuket – but on the island, it's a perennial among street food vendors. Eggs are blended with deep fried taro, flour, pork rind, baby oysters, bean sprouts, shallots and soy sauce. As you can imagine it's an intense medley of flavours and textures – with stickiness being its primary characteristic, said to represent strong family bonds – which is why it's always enjoyed at Chinese New Year.
Khua Kling
This one is not for the faint of heart – or taste bud. Khua kling packs a punch even by Southern Thailand's tongue-searingly hot standards! If you can abide the heat, however, this combination of ground chicken or pork, dry-fried in a mix of curry paste, galangal, lemongrass and kaffir lime leaves – oh and an absurd number of chillies – is a real treat. You can take the edge off the heat with some raw cabbage or jasmine rice.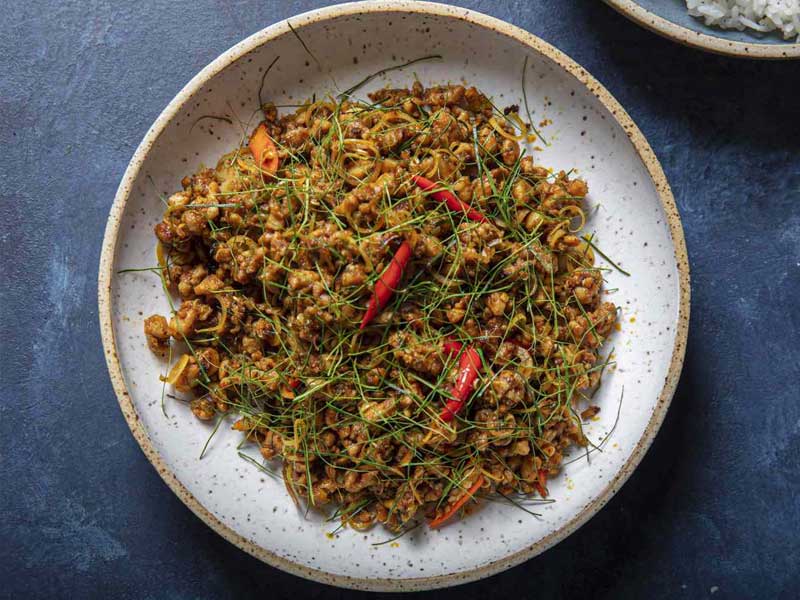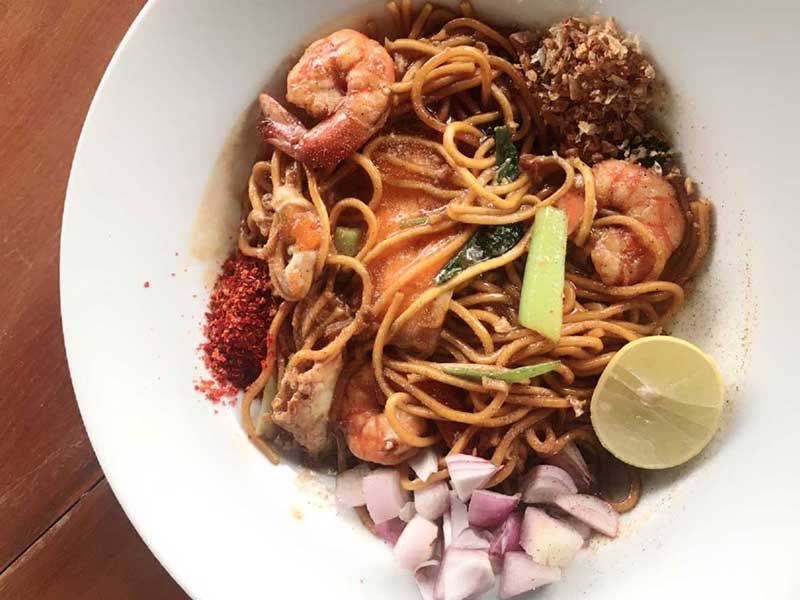 Hokkien Mee
After a few hours of sightseeing this hearty noodle dish really hits the spot. It combines thick egg noodles with barbecue pork, squid, prawn and Chinese cabbage all immersed in a smoky salty pork broth enriched with soy and white pepper – all cooked in a blazing hot wok – add a soft poached egg for extra style points. As local as it gets.
Nam Prik Goong Siap
Nam Prik are spicy dips that you can find all over Thailand ("nam" means water and "prik" means chilli). Phuket's version is Goong Siap – a sweet and spicy mix of whole dried shrimps, fish sauce, shallots, garlic and palm sugar muddled together and served with crunchy vegetables like cucumber, green beans, mini aubergines and bitter herbs.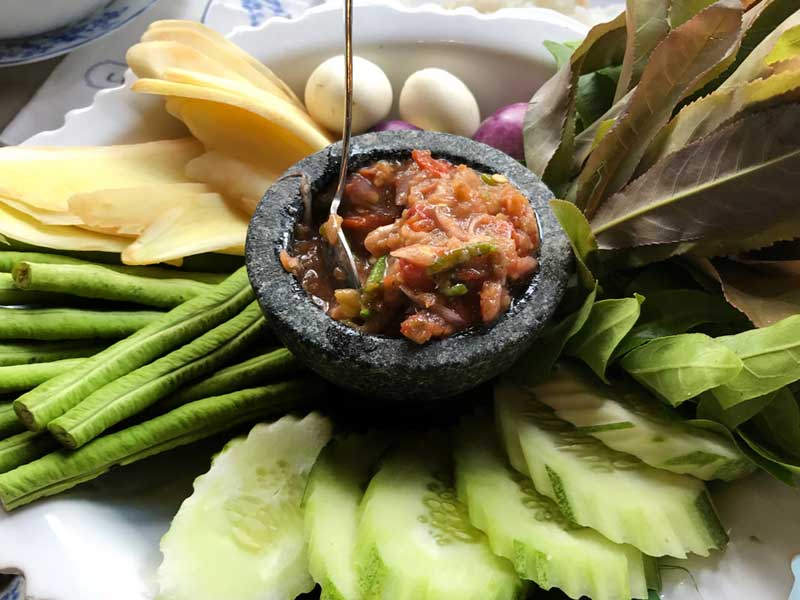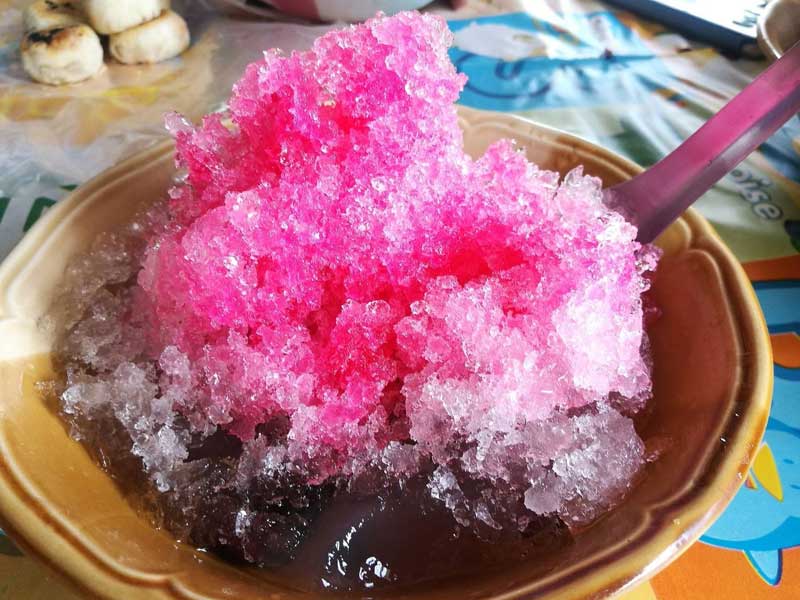 Oh Aew
These neon hued desserts are a perfect pick me up and cool me down – and a favourite with kids young and old! They consist of layers of black grass jelly, softened red kidney beans and palm seeds blended with Chinese herbs and topped with shaved ice and syrup – as well as coffee, Thai tea and condensed milk or chocolate by some of the more enterprising vendors. The tried and tested original is the best though.