Last week, we reported on John Spence's appointment as Visiting Professor at UCLA, where he is teaching another class of promising architect students and giving them the opportunity to develop a real world project at Karma Chateau de Samary – our stately home close to the famed fortress city of Carcassonne.
Brett Steele – Dean of UCLA once again thanked John Spence personally for his ongoing support of the architecture programme and specifically the studio of Professor Georgina Huljich, who teaches the students.
The UCLA group arrived in Carcassonne on Wednesday evening last week, with Professor Huljich, who is also the Director of acclaimed architecture firm Patterns Architects. Georgina will be overseeing the students during their time in Carcassonne and helping to guide their creative projects, as they come up with ways to elevate the existing property, enhancing the substantial grounds and proposing improvements to the top floor of the main house as well as suggesting ways to rethink the pool space with its pool house to make it more of a focal point.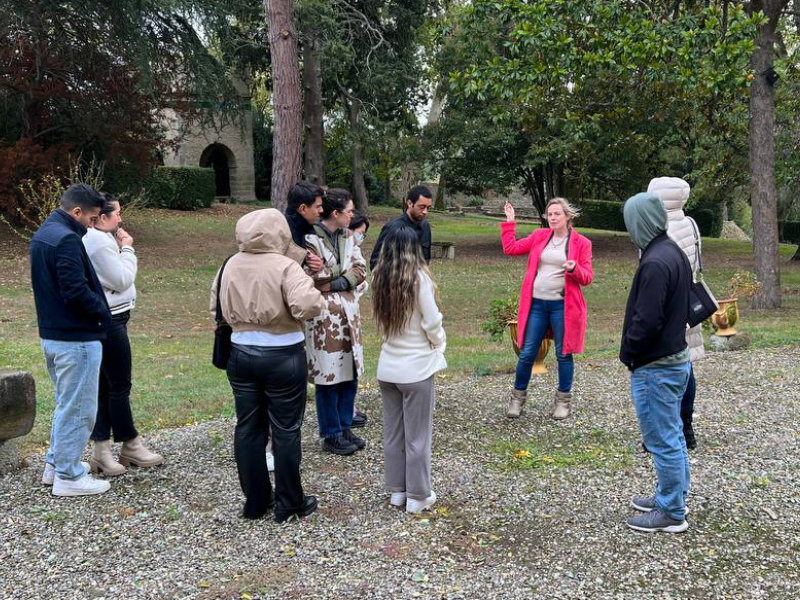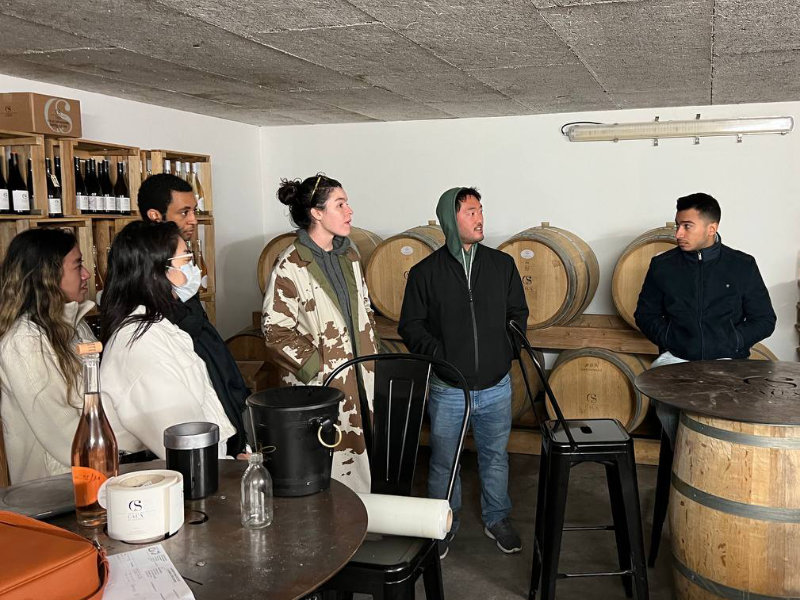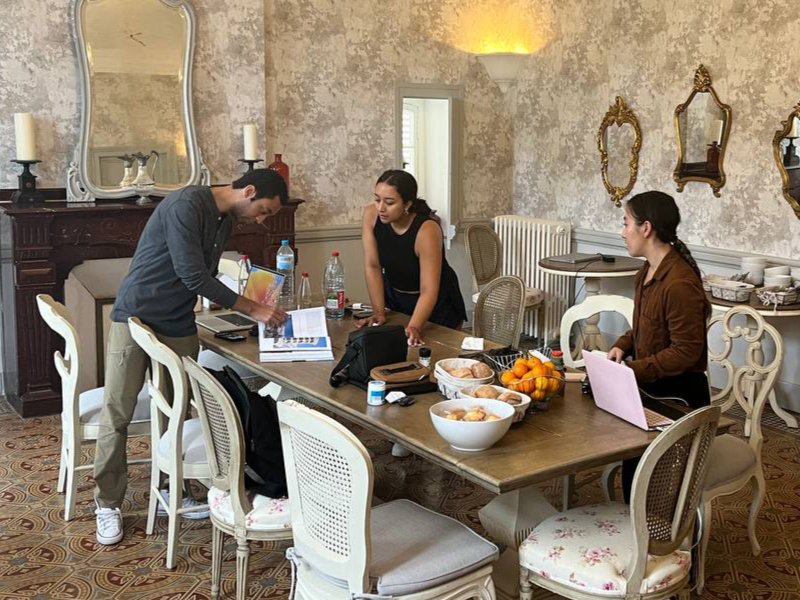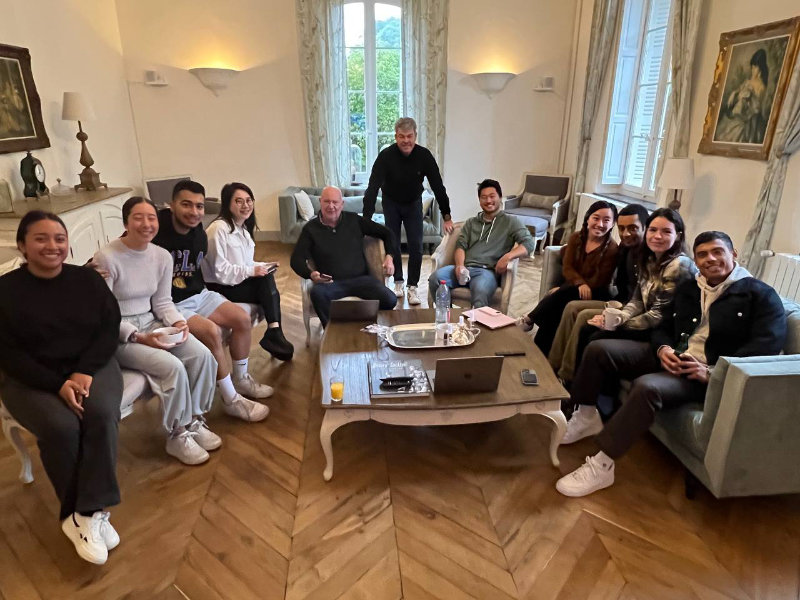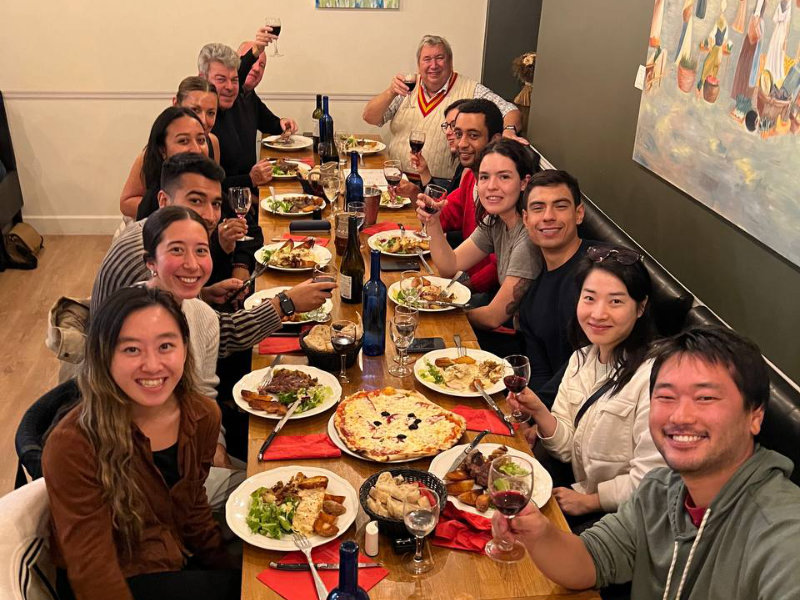 Georgina and the students were greeted by Karma Group CEO Gary Knowles and Anton Tardiff, who gave an introductory talk to help the students orient themselves. The students were shown around the relevant spaces in the property including the lift, the pool lodge and the grounds. They worked individually through Thursday afternoon and all day Friday on their individual assignments.
On Friday evening, the group headed to Chateau Caux et Sauzens for a well-earned wine tasting and on Saturday they headed to Toulouse to explore this historic city and get further inspiration for their projects.