The annual Walk Scilly Week has become a bit of an institution in the Isles of Scilly. From 15 – 21 April, nature lovers, ramblers, and hikers of every ilk are invited to experience the natural beauty of the five inhabited islands – Tresco, St Mary's, Bryher, St Agnes and our very own St Martin's.
Spring is arguably the most magical season here, as the islands awake from their Winter slumber. And by mid-April, it's in full swing – the fragrant gorse bushes are flowering and a flotilla of interesting birds appears, including fulmars, willow warblers, sand terns and swallows. April also marks the beginning of the puffin spotting season – the Isles are among only a handful of locations in the UK where you can see these enchanting seabirds, with their distinctive black and white plumage and their bright orange beaks.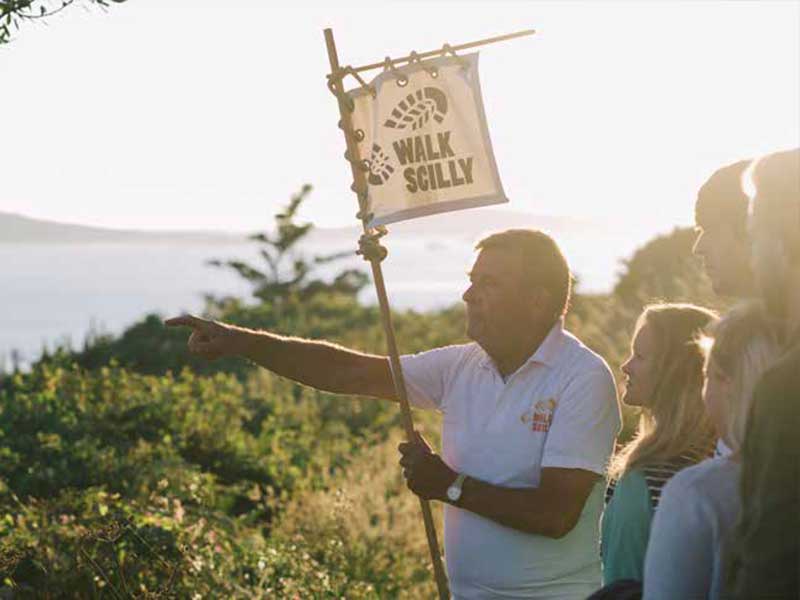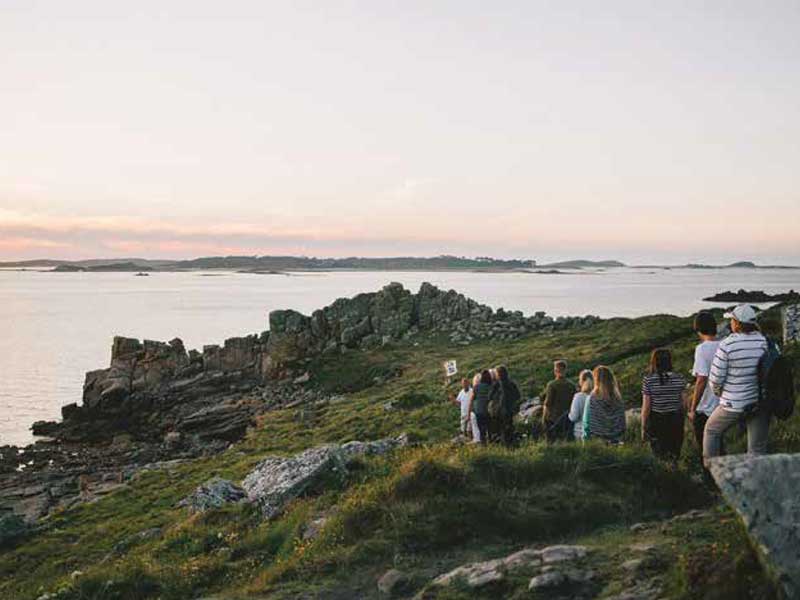 Over the course of the week, local experts will lead a series of fascinating guided walks on all of the islands, with a wide range of options to cater for all abilities. You'll learn all about the unique ecology of the islands as well as their storied histories – did you know for instance that the Isles of Scilly are thought to have once been just one island – called Ennor in old Cornish, which means Great Island? Or that there are more than 500 registered shipwrecks around the islands?
This year's programme hasn't been finalised yet – but we highly recommend booking your Isles of Scilly holiday at Karma St. Martin's during at least part of the week – it's a great way to enhance what is already one of our favourite destinations on the planet 😊
The full programme will be published soon – so watch this space!