Experience the energetic city of colonial architecture, canals, lantern festivals, street food and riverside cafe culture…
---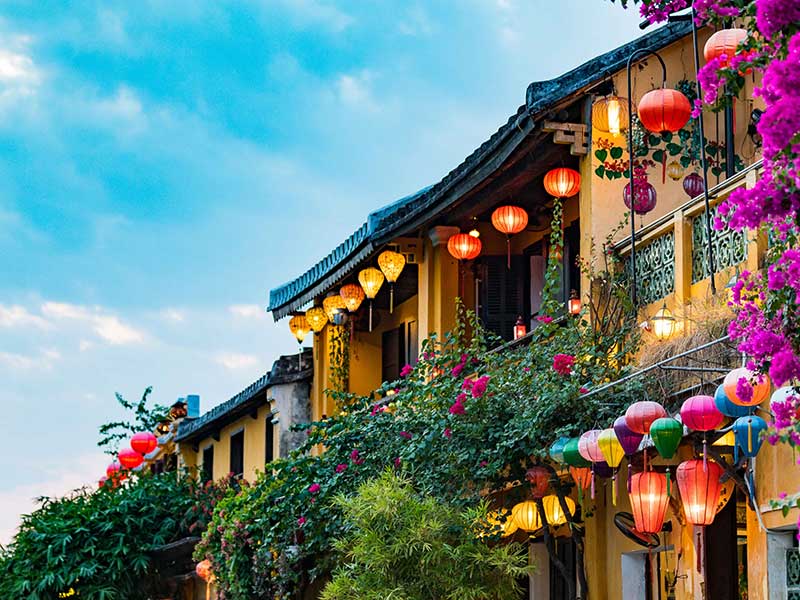 Get lost in the Old Town
Hoi An was fortunate to escape most of the bombing during the Vietnam War which is why so many glorious buildings remain. Today it's a UNESCO World Heritage Site and with good reason. There are over 800 historical buildings in Hoi An. Meander down the pretty streets and avenues, and soak up the beauty of ancient pagodas, temples, wooden shop-houses and colonial buildings – it really is like stepping back in time.
---
Learn to make your own Pho
Impress your friends by whipping up a delicious Pho (a delicious traditional Vietnamese herbal noodle broth) Hoi An is known as the culinary capital of the central coast and boasts many cooking schools and food tours and most will include a trip to the local market. Cooking classes in Hoi An are entertaining and something the family can enjoy together.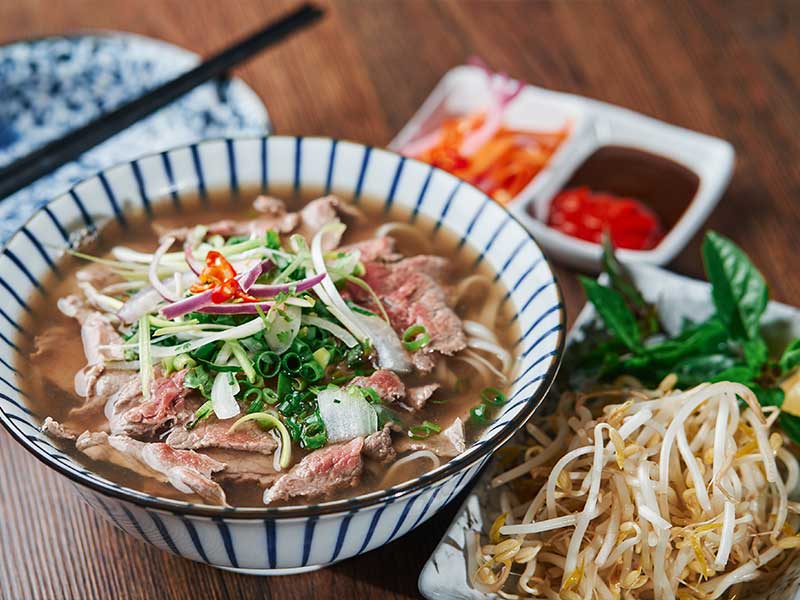 ---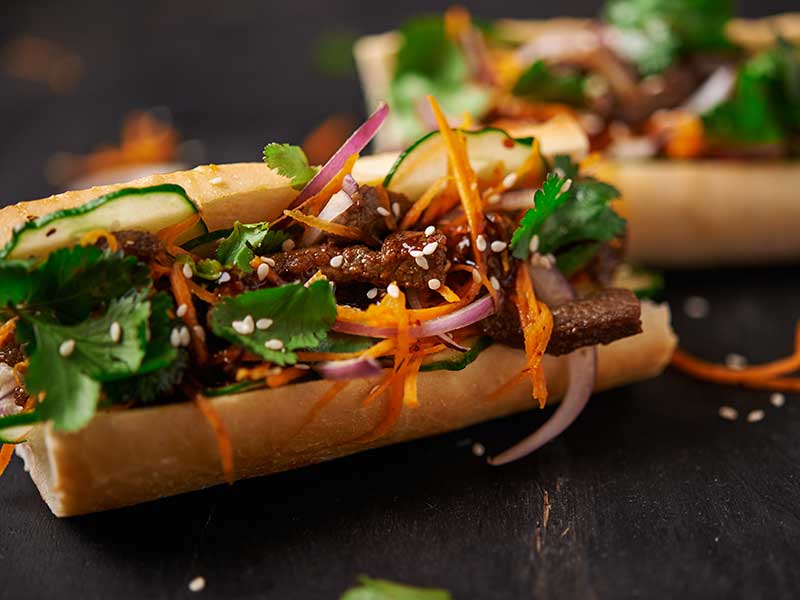 Find the best Banh Mi stall

Everyone you meet in Hoi An seems to have identified their favourite Banh Mi stall (you'll see ques of foreigners outside some of the best).  Banh Mi is a blend of the best of Vietnamese and French food – essentially a sandwich made of pork or shredded chicken served with herbs, cucumber and tomato and presented in a French baguette.  The challenge is on – let us know your favourite Banh Mi stall!
---
Sip an (egg) coffee

You can tap into the soul of a place through its food and beverage offerings. One unique local drink to try is Egg coffee – basically Vietnamese coffee made with egg yokk and condensed milk. It's sweet and rich – just like Hoi An!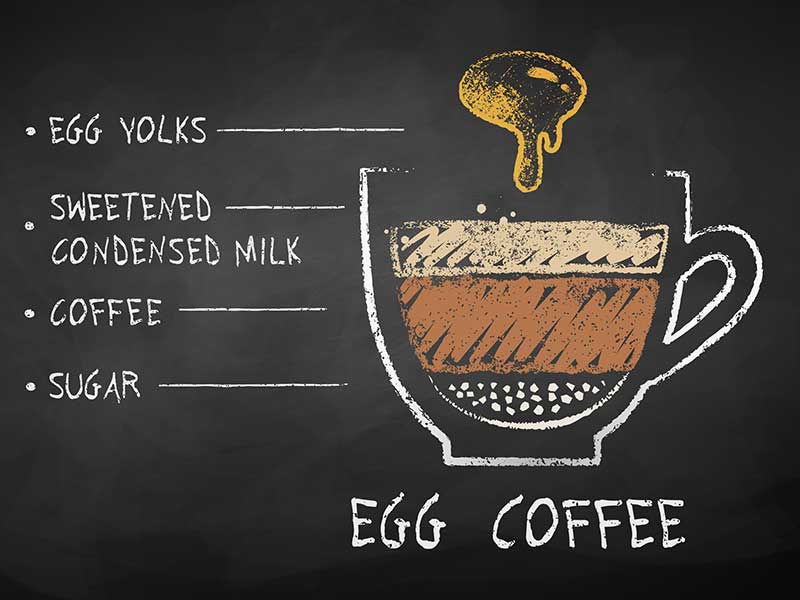 ---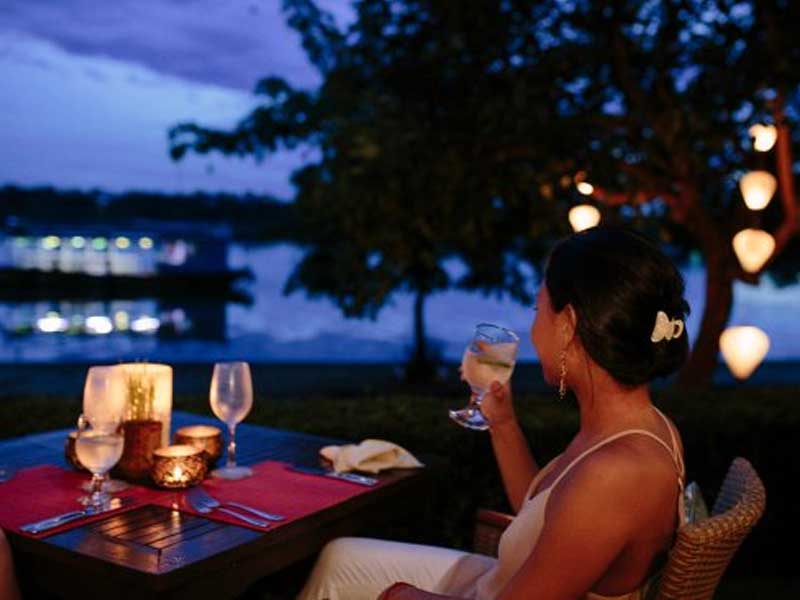 Riverside Dining

Stroll along the Thu Bon River and find a chair at one of the many riverside cafes and restaurants. With the French influence, feel reassured that the coffee is very good all over Vietnam. At night, the riverside lights up with people, markets, bars and outdoor dining experiences – it really is the main landmark of Hoi An.
---
Try the local barbeque street food
Make sure you experience the local barbeque street food at night as they are sizzling with so much fun! Connect with the locals as they grill prawn, chicken and pork and other delicacies in front of you. Usually, served with herbs, peanut sauce, sesame seeds and rice paper – it may well be one of the best meals you try!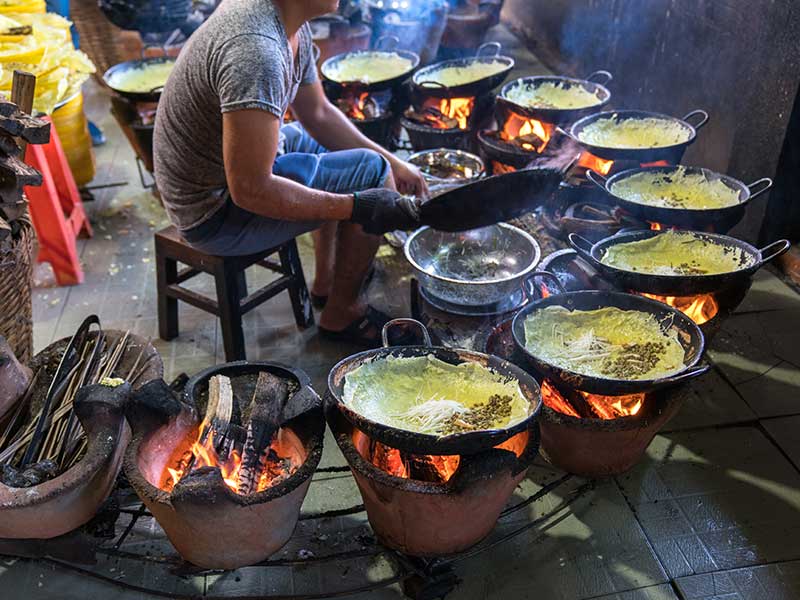 ---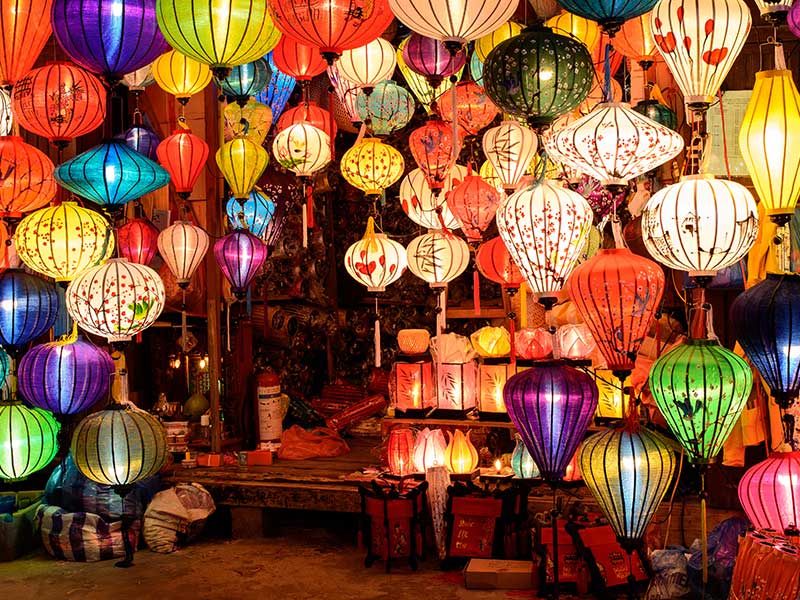 Float along the Lantern Market

Another magical must-do! Every evening, Nguyen Hoang Street in Hoi An is transformed into a realm of festivities and market stalls – all enhanced by coloured hand-crafted lanterns. Come full moon, and the city comes more alive with the Hoi An Lantern Festival, where, at dusk, hundreds of lanterns are lit with candles to honour Buddha who was both born and attained enlightenment on a full moon. Another popular touristy thing to do is ride in a lantern boat along the Thu Bon river – so romantic!
---
Get a dress (or suit) custom made
Pack your favourite gown or suit as Vietnam is one of the best places in the world to get your signature piece copied.  In Hoi An, there are said to be over 400 tailors – the stores are filled with traditional silks and beautiful textiles to inspire. Don't be shy to bargain.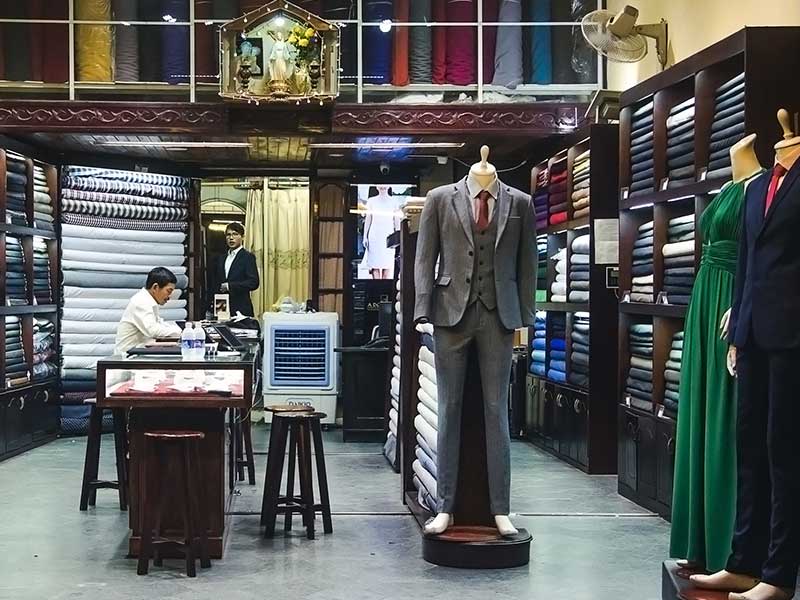 ---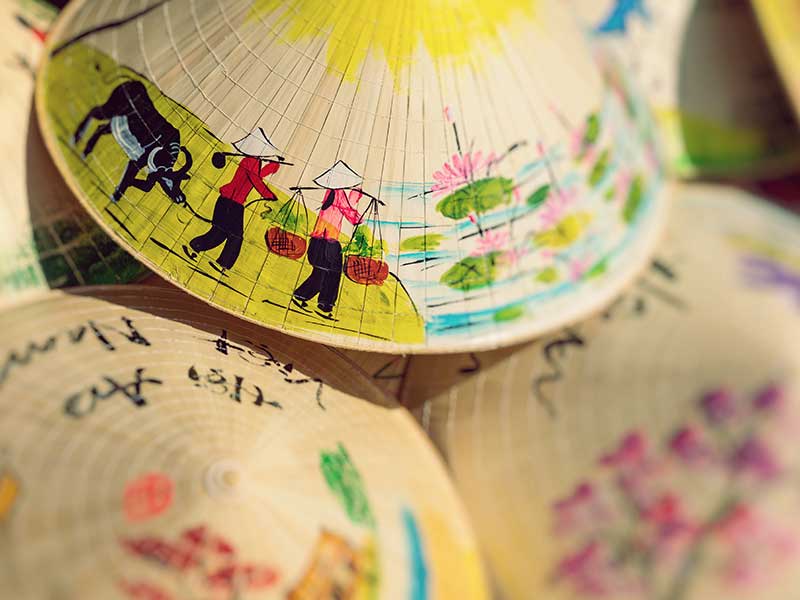 Immerse in the art scene

Lovers of architecture, history and beauty will appreciate exploring the historical buildings, museums, galleries, temples and ancient homes of Hoi An. Make sure you put Hoi An Museum on your must-visit list – it's filled with incredible antiques, drawings and old relics. The Museum of Trading Ceramics and the Precious Heritage Museum are popular as is the 18th century Tan Ky Family House that offers a glimpse of how people lived here in ancient times.  Other must-visits include the Japanese Covered bridge that is famous for its ornate carvings.
---
Hire a Bike (or a Vespa)

There are lots of places to hire bikes in Hoi An, and if you are traveling solo, then why not join a group cycling tour. You don't have to cycle very far from Hoi An to find yourself immersed in the lush countryside of rice paddies, quaint villages, hidden temples and old ruins. Popular is the Hoi An Silk Village where artisans showcase beautiful traditional silks and you watch how silk is made. P.S. Wherever the wind takes you, remember that Vietnam's traffic scene is hectic so wear a helmet.