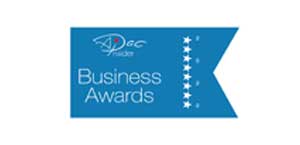 This Just In : The esteemed annual APAC Business Awards has announced the Karma Group has won 'Best Luxury Hospitality Brand 2020'!
This is such a great achievement for The Karma Group who are dedicated to creating unique experiences in the most beautiful destinations in the world.
The APAC Business Awards hosted by APAC Insider Magazine commends the outstanding achievements of businesses owners and entrepreneurs from across the Asia Pacific. The awards are decided by a panel of esteemed judges who look at the overall business management, growth, products and services offered.
Winners are determined on their contributions to their industry and must demonstrate within their field inclusive of customer service and a commitment to promoting excellence.
'We create…experiences' is the ethos of The Karma Group that offers extraordinary escapes to over 24 global locations including Australia, Bali, Thailand, India and Europe.