Did you know that during the medieval period, the monks who lived and worked at Salford Hall were from the Benedictine Order? Considered one of the wealthiest of all the Church orders, the Benedictine monks were famous for entertaining and hosting travellers and pilgrims from all over Europe (and we are very much dedicated to upholding tradition)!
A little extract from the 'The History of Salford Hall' researched and presented by 'Ancestral Footsteps'….Saltford was given by Kenred, King of Mercia, to Saint Egwin at the Abbey of Evesham in 708. In the 1100s it was divided into Salford Major and Salford Minor. The King, Edward the Confessor, gifted Salford Major to Lady Godiva and Salford Minor remained the property of Evesham Abbey – Salford Minor became known as Abbots Salford because of the Benedictine monks from Evesham Abbey who lived and worked there. So began Abbots Salford's long association with the Benedictine Order.
By 1162 a chapel had been built at Abbots Salford and the Evesham monks went to worship there. Three centuries later, in the 1470s, a guesthouse was built for the monks of Evesham Abbey. The work was overseen by Abbot Hawkesbury and then his successor Abbot Upton. Part of this half-timbered, red-tiled roofed building is incorporated into the present Salford Hall.
Let's skip a few centuries here to share another fascinating era about Salford Hall which was during the reign of Charles 1 who ruled from 1625 to 1649.
Charles and Elenor Stanford's eldest son John inherited Salford Hall from his parents. John and his wife Frances lived at the Hall during the reign of Charles I who ruled from 1625 to 1649.
After the terror of living under the Protestant monarchs of Elizabeth I and then James I, life would have been less precarious for the Stanfords under Charles I. Many thought that Charles ' views were too Catholic which would not have displeased the Stanfords.
It is said that John Stanford fought in the Civil War as a Royalist against the forces of Oliver Cromwell. Some accounts say he was killed in battle. John died in 1649, the very year Charles I was beheaded .
John Stan ford's son William next inherited the Hall and he married Dorothy Paston.
When King Charles II was restored to the throne in 1660 the new Government voted him a tax budget of £1.2 million a year for life but this proved far from sufficient for the fast living royal. So in 1662 Parliament approved a hearth tax which was collected twice a year and every occupier was required to pay a tax of two shillings a year for each hearth or stove in their property.
The Hearth Tax document above shows those who paid Hearth Tax in 1674 in Abbots Salford and William Stanford had sixteen hearths, by far the highest number in the area.
William died without any heirs in about 1690 and the Hall was passed to his brother John who was married to Mercy Sheldon, of the prestigious Sheldon family. They had a son, William, and four daughters, Dorothy, Mercy, Frances and Penelope.
William inherited Salford and lived there with his wife Mary until his death in 1767. They had four sons and two daughters. One of their daughters, Mary, in keeping with the Catholic tradition of the Stanford family, was sent to Cambrai in France in 1721, aged just 11, to become a nun. The Abbey of Benedictine nuns of the English Congregation had been established there in 1620.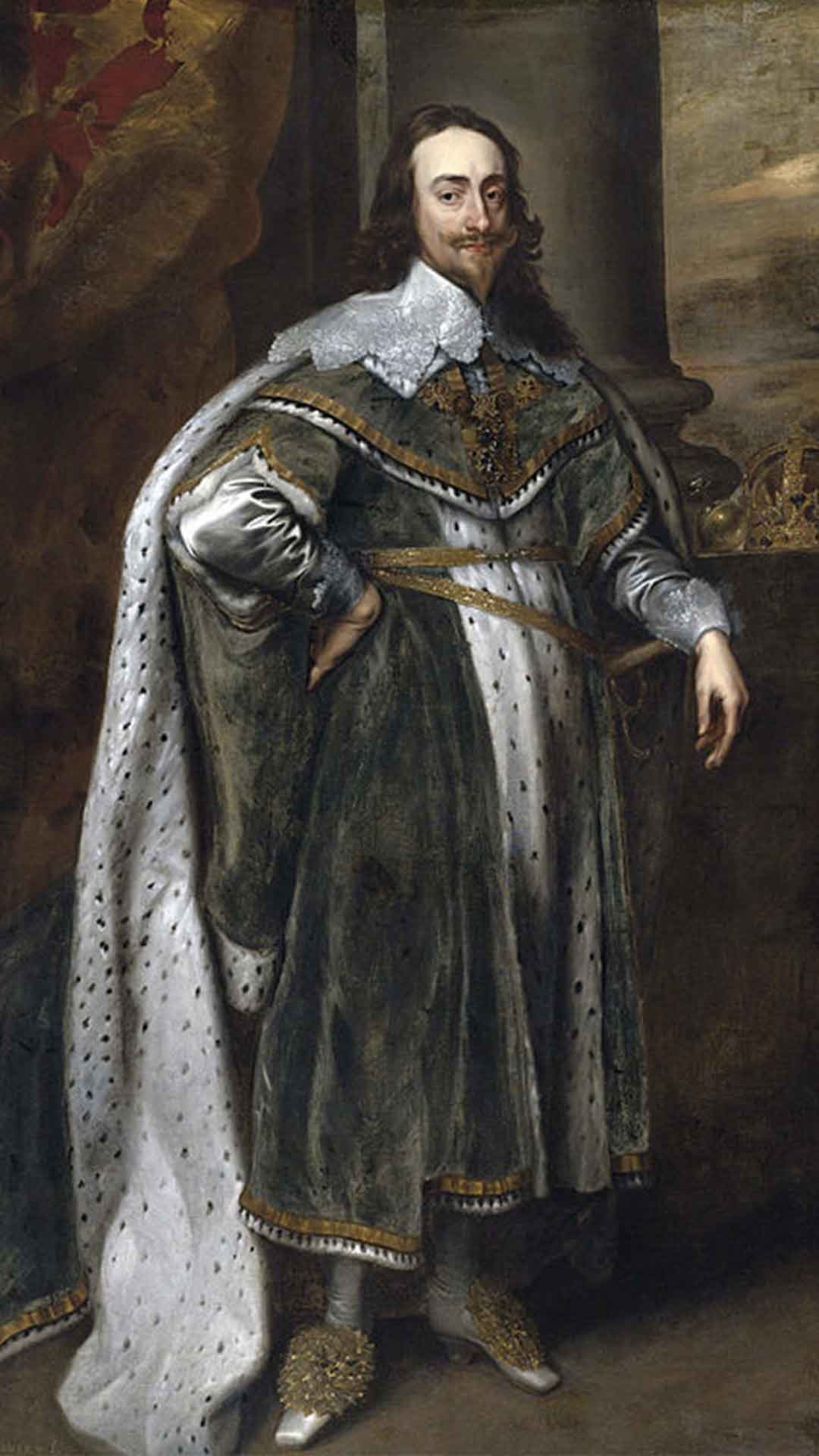 Charles I, King from 1625 to 1649
by Anthony Van Dyck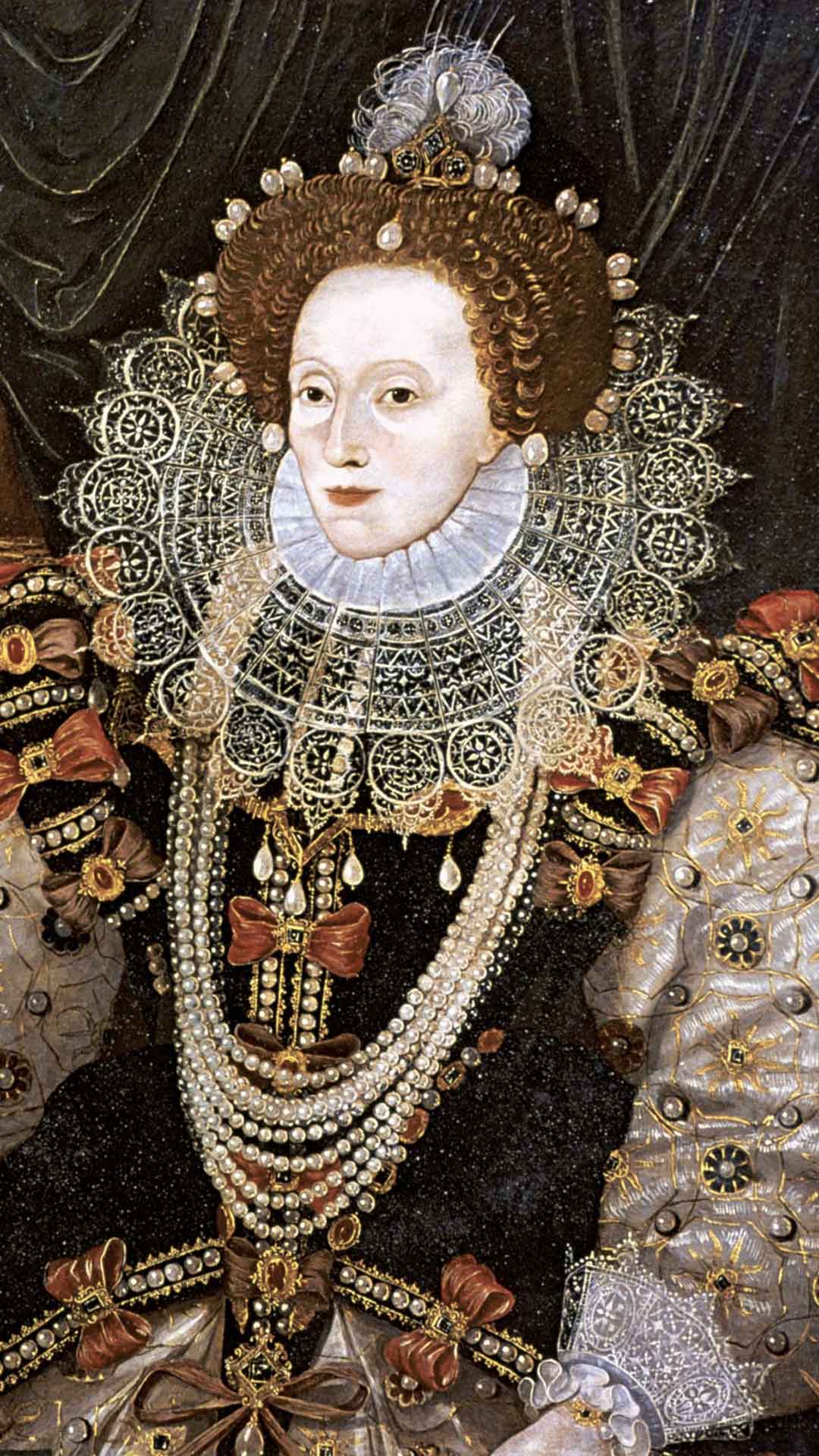 Elizabeth I, Queen from 1558 to 1603
portrait attributed to George Gower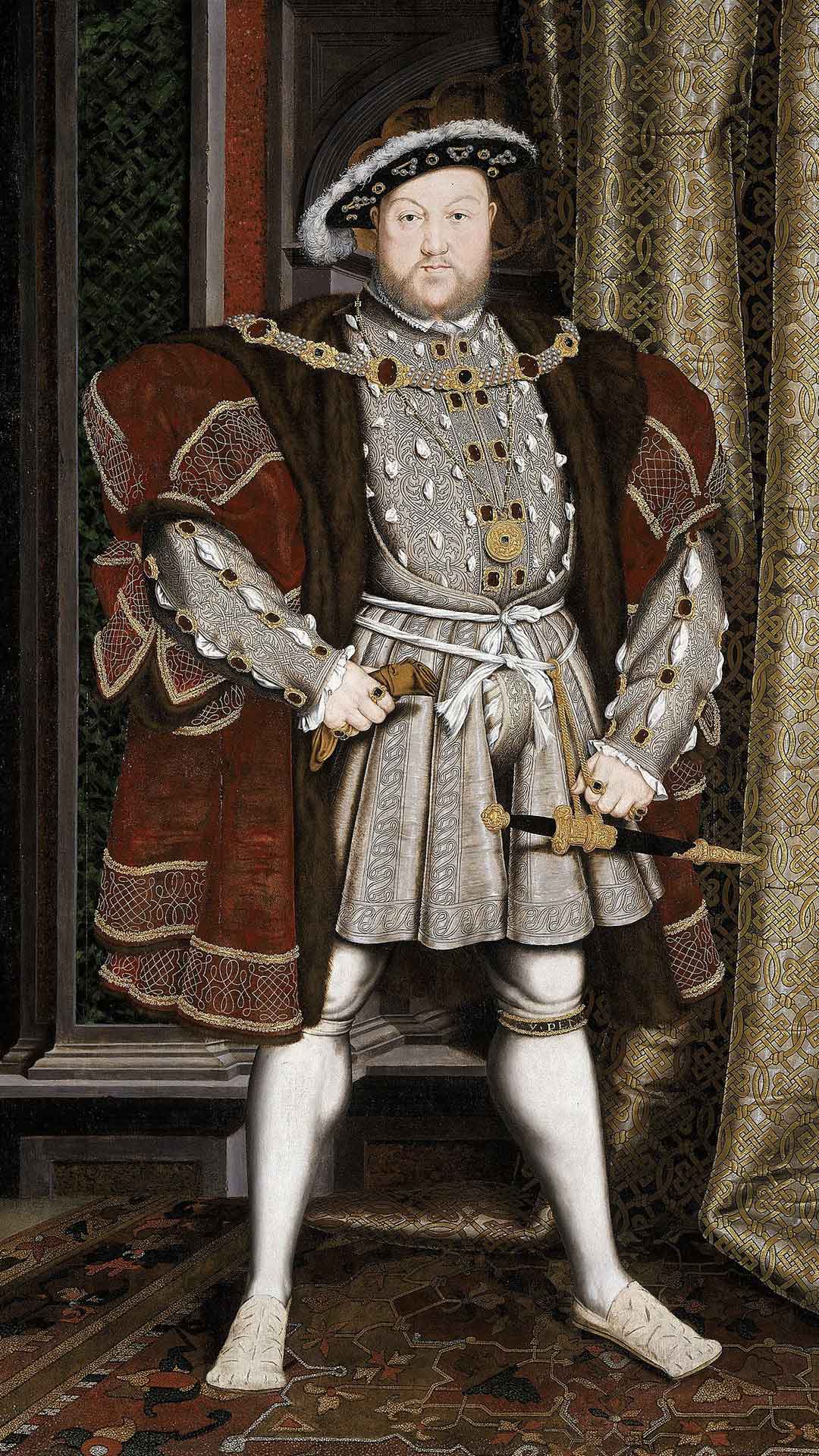 Henry VIII, King from 1509 to 1547 by Hans Holbein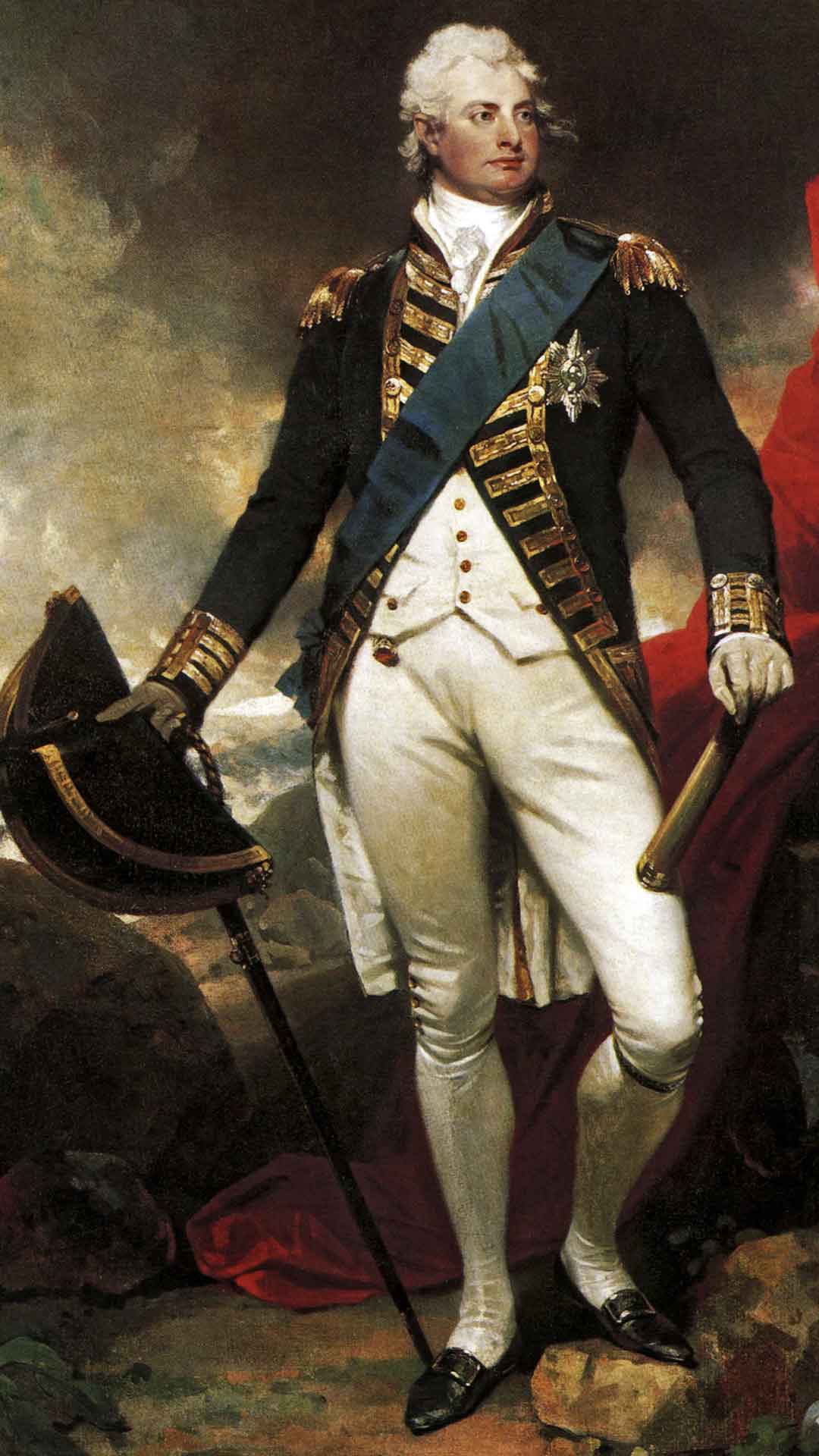 William IV, King from 1830 to 1837, and a harpsichord from the era
In fact Mary was one of a surprisingly large number of Catholic women and girls who left, or in some cases fled, Protestant England to join European convents in the 17th and 18th centuries, in places such as Cambrai. There were strong links between the convents abroad and Salford Hall.
After William Stanford died in 1767 the Hall became the property of his youngest son Robert, the last of the Stanfords at Salford Hall. Robert died in 1785 leaving the Hall to his wife Mary, another devout Catholic, who he had married in 1776.
The Catholic convent at Cambrai was in peril during the French Revolution (1789-1799). The nuns there were imprisoned but eventually managed to escape to England where they were offered refuge by the Stanford family at Salford Hall.
The nuns who had escaped from Flanders lived at the hall for over thirty years (from 1807 to 1838) under the patronage of Mary Stanford, until they had saved enough money to buy Stanbrook Abbey in Worcester.
Reminiscences from two nuns who had lived at Salford Hall recall Mary Stanford's philanthropy but also an earlier impromptu royal visit:
'Thanks to the kindness of Mary Stanford, our community made its home there from 1807 until 1838 when we came to Stanbrook. They seem to have been happy years, especially in comparison with those following the nuns' imprisonment and expulsion from Flanders during the French Revolution, but they were not without their trials. Visitors were rather keen to see what Benedictine nuns were like and sometimes took surprising liberties with their property.
On one occasion, the nuns emerged from Vespers to find the Duke of Clarence (the future William IV) and Count Naldi staggering downstairs with the community's harpsichord so that the count could play to them!'
William often stayed at the nearby Ragley Hall in his younger days and had a reputation for heavy drinking.
Mary Stanford died at her house in Gloucester in 1812. An obituary said 'She was a woman of superior cast of mind … universal charity and a high sense of philanthropy were the ruling principles of her life.'
When Mary Stanford died so died the Stanford name at Salford Hall and it passed by Will to a relative Robert Berkeley. That same Will decreed that when Berkeley died the Hall would pass to the Eyston family.
Robert Berkeley erected an epitaph to Mary at Gloucester Cathedral. It reads: ·sacred to the Memory of Mrs Mary Stanford. Relict of the late Robert Stanford of Salford in the County of Warwick Esquire who departed this life on the 24th May 1812 aged 36. This Monument is erected by her affectionate Friend and Relative Robert Berkeley Esq of Spetchley'.
After Robert Berkeley died, Salford Hall passed to the Eyston family in whose care it remained for the next 100 years. The first Eyston to own it was Captain John Eyston of Faringdon, Berkshire, it then passed to George Basil Eyston (whose sister-in-law was a Benedictine nun) and then in 1903 The Catholic Monitor newspaper reported that 'Mr G B Eyston of Salford Hall, Warwick, a member of a well-known Catholic family bequeathed property to his nephew Charles Turbeville.'
The chapel remained in use throughout this period and Salford Hall was known locally as the Nunnery.Next week, we are delighted to share the final yet compelling chapter about 'The history of Karma Salford Hall' Part 4. This features the coat of arms of the Arnden family, one of the county's most prominent families (William Shakespeare's mother was Mary Arden)…
Discover Karma Salford Hall Now