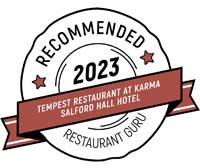 Fresh off winning the Best Hotel Restaurant Award 2022 for the Midland Region in the Food Awards England, Tempest Restaurant at Karma Salford Hall is once again exciting industry interest, this time from acclaimed foodie review website Restaurant Guru. Our Tudor dining room has been awarded a coveted Recommendation Badge, based on the quality of its culinary offerings as well as its ambience.
If you've yet to visit – we highly recommend you come and discover what all the fuss is about. Tempest Restaurant occupies an opulent panelled hall and serves a carefully curated choice of local and European dishes, with the emphasis on seasonal and locally sourced ingredients. The Bar area with its comfy sofas and fireplace offers a traditional pub atmosphere that is redolent of Karma Salford Hall's centuries old history, but expertly brought up to date.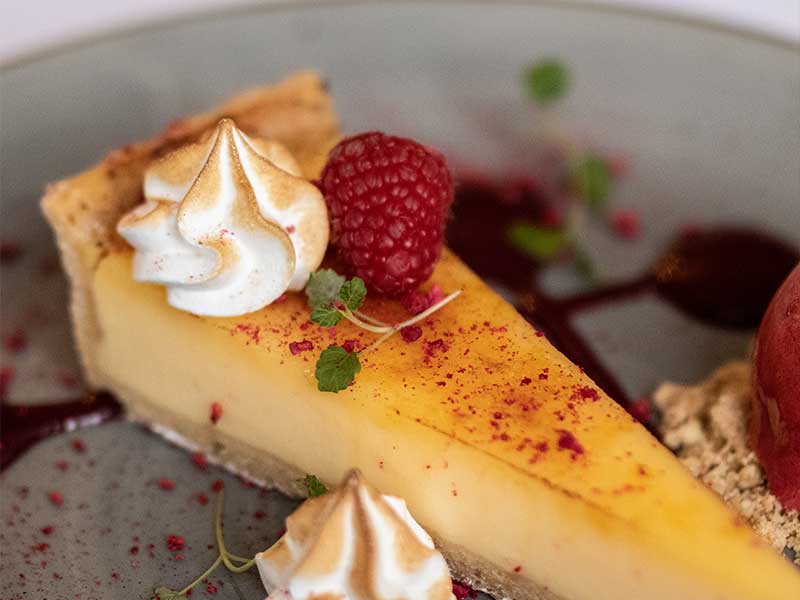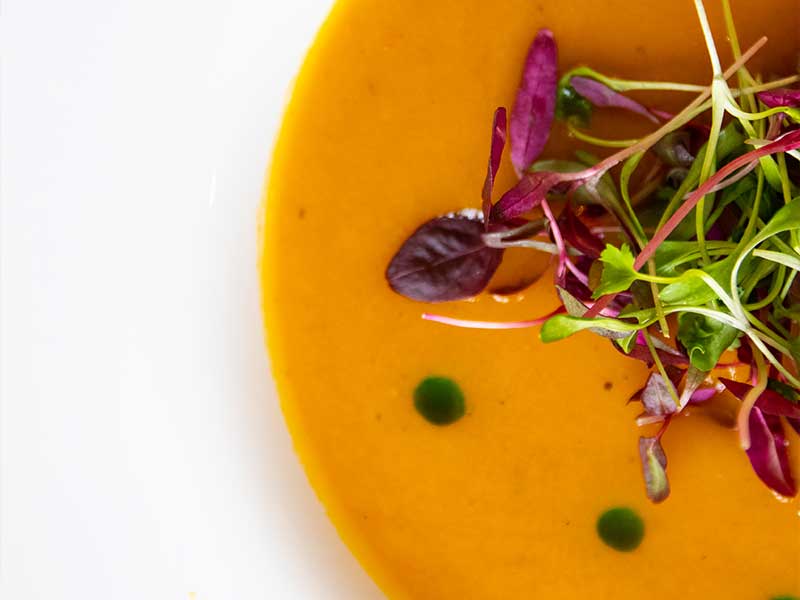 Head Chef James Woodhams likes to introduce exciting new dishes with the changing seasons – right now these include a delicious Norwegian Skrei cod – famed for its meaty texture developed through the fish's long migration from the Barents Sea to the Norwegian Coast – and forced Yorkshire rhubarb and ginger panna cotta. Asparagus season begins at the end of April so expect to see it figure prominently on the menu too.
You'll also find some extra special menus to mark major events in the Spring calendar – including Cheltenham Festival (see our lead feature); St. David's Day &  St. Patrick's Day; Mother's Day; the King's Coronation and of course Easter – with dishes including Rack of Welsh Lamb, Irish Fish Chowder as well as afternoon teas, gin & Pimms and much more to look forward to with the advent of Spring.
Kudos to Chef James and his team for their creativity and craft in delivering a menu that captures the perfect balance between tradition and innovation.