Each year the Isles of Scilly celebrates the cuisine that guests can sample across the islands that make up the archipelago – with an emphasis on fresh seasonal ingredients, farm to table produce and meats – and of course, delicious seafood. Guests staying at Karma St. Martin's between 15 and 25 September are in luck – as your trip coincides with this year's Festival – and an event specially curated for Karma St. Martin's guests on 24 September…

This year is a particularly exciting edition of Tastes of Scilly, as Chef, Author and Founder of the famous Hidden Hut eatery in Cornwall, Simon Stallard will be cooking three beach feasts on three different islands for the headline finale weekend on the 23 – 25 September. Simon is well-known and loved for his sustainable, meaningful and low impact dining experiences, using hyper-local, fresh produce and wood-fired cooking in remote and unique locations. His passion for using seasonal ingredients for al fresco dishes that connect people to their surroundings, has resulted in tickets for the Hidden Hut feast nights reaching waitlists of thousands each year.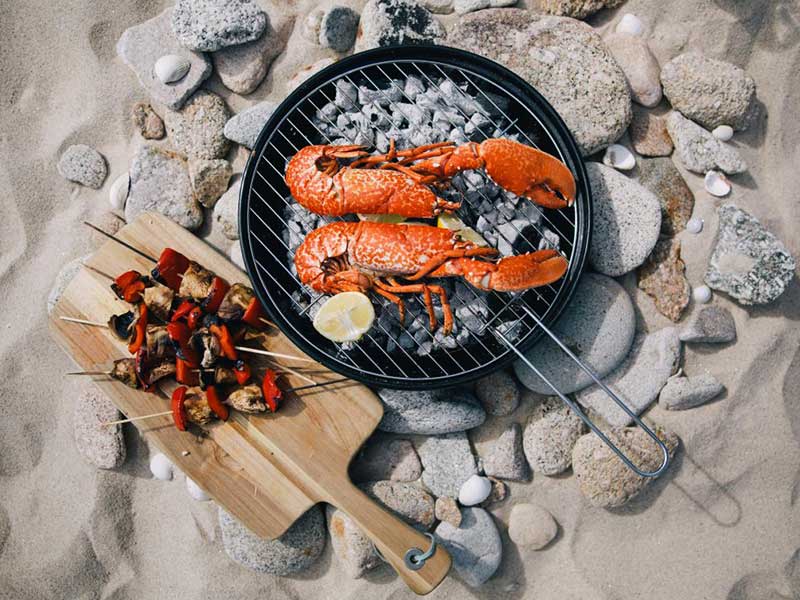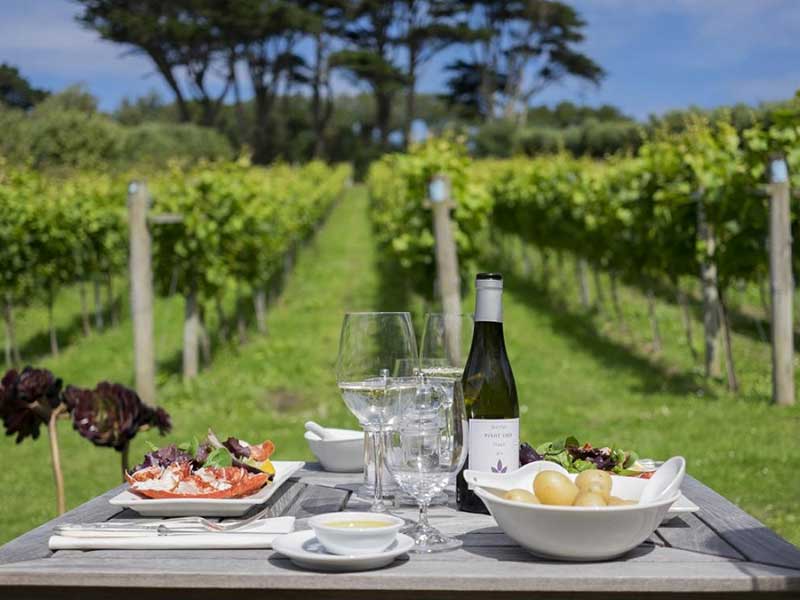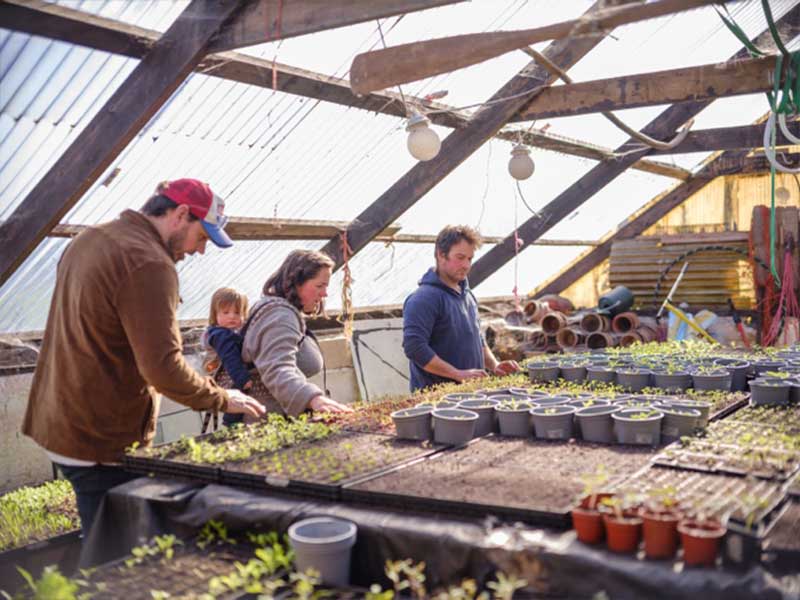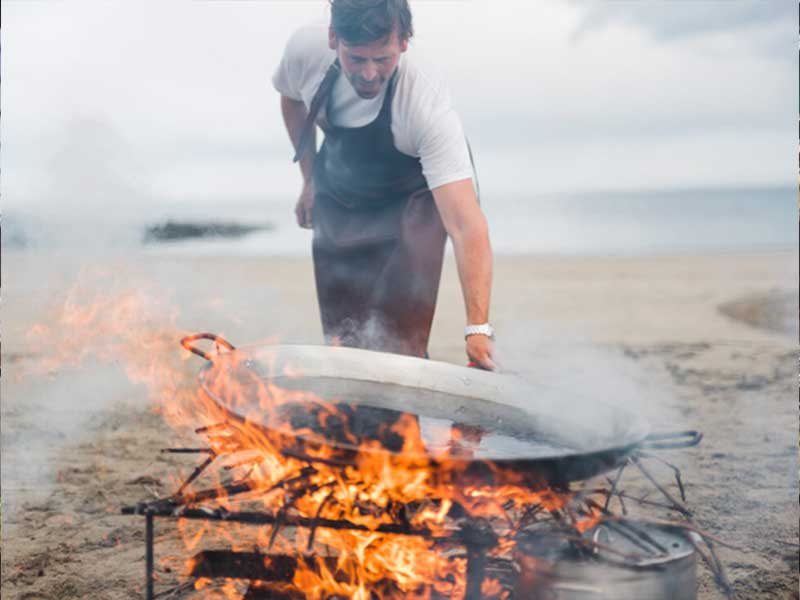 On Saturday 24 September Simon will be perfecting the art of off-grid authentic culinary experiences on St. Martin's, cooking fresh local mackerel using his iconic signature 'wind-chime' method, with grilled Scillonian veggies and chocolate pot to finish. Join us at Karma for a welcome G&T before kicking your shoes off and making your way across the sand to the remote beach set-up, to watch Simon in action.
Starts at 12:00