There's nothing quite like a bracing winter walk in Scotland -, the smell of heather, pine and loamy earth hanging in the air, breath misting… Here are five famous Scottish walks that are sure to make you fall in love with this land of legends…
---
Short to moderate walks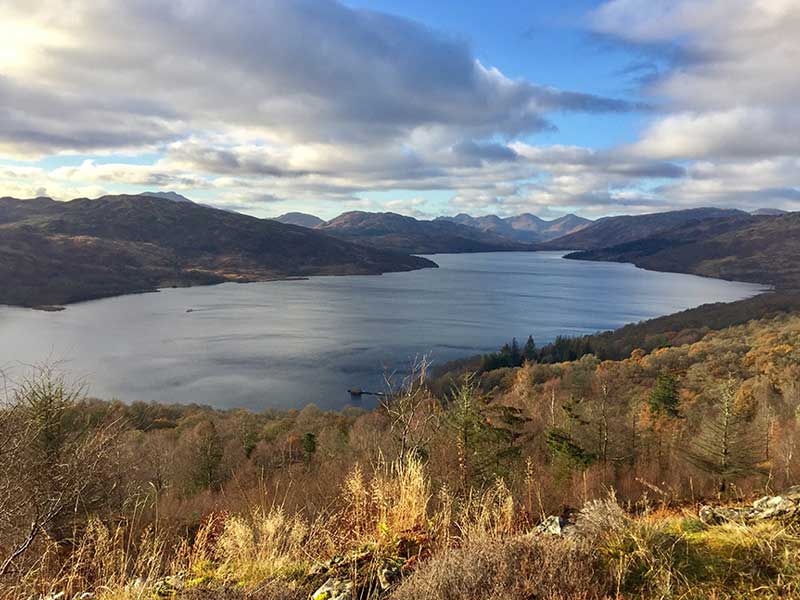 Loch Katrine
A 40 minute drive from Karma Lake of Menteith, Loch Katrine looks straight out of Middle Earth – a placid body of water surrounded by burnished heather and the rolling hills of the Trossach Highlands. No wonder it was a favourite haunt of the poets Wordsworth and Coleridge. This is a leisurely 5 mile walk around the loch – or you could walk one way and take a boat back. Bicycle hire is also available.
Loch Lomond
45 minutes drive from Karma Lake of Menteith, Loch Lomond needs no introduction. Suffice to say, its banks are truly bonny, surrounded by oak forests and hills populated by deer. Walk around the lake itself or if you're feeling energetic, you could hike to the top of Ben Lomond to get a panoramic view of the loch. Don't miss the Luss Heritage Path that takes you through the ancient Luss Village.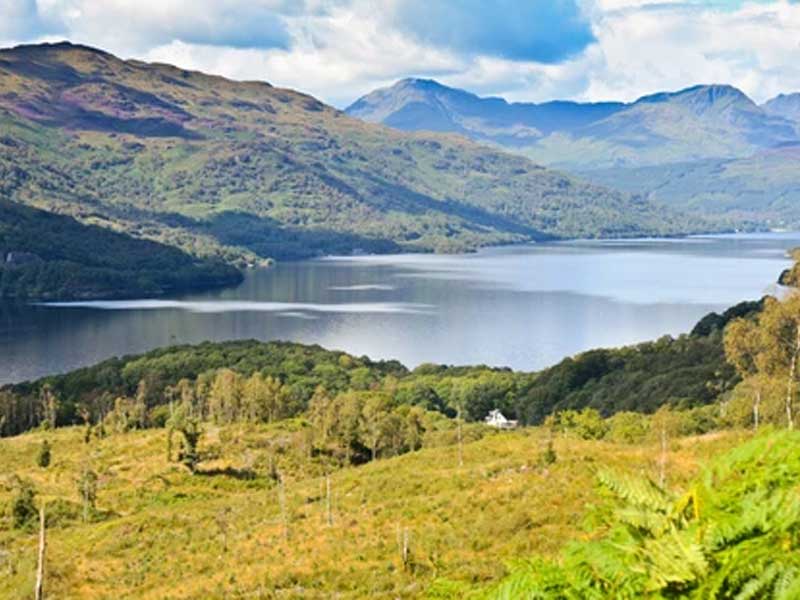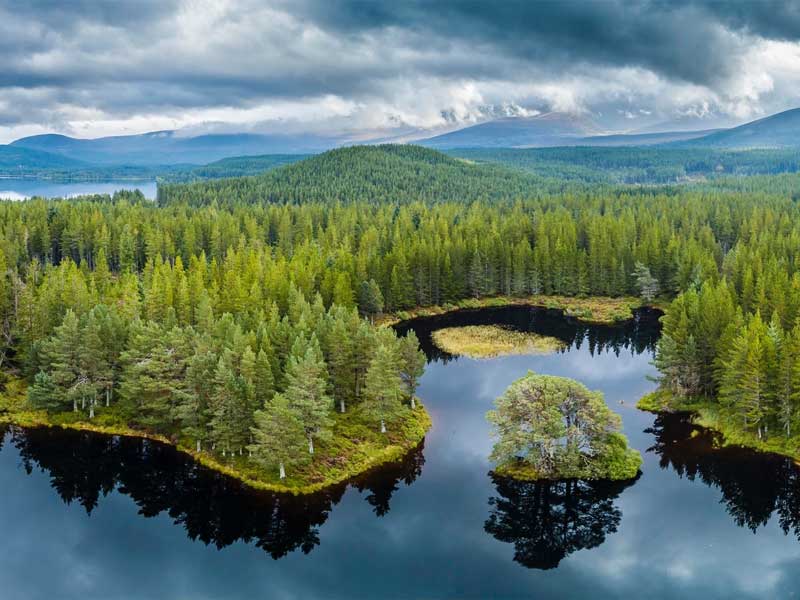 Loch Morlich
This is an all day excursion that requires an early start – two and a half hours from Karma Lake of Menteith, Loch Morlich near the highland town of Aviemore offers some of the most stunning winter scenery in Scotland, surrounded as it is by snowclad, 1,000 metre summits. Many activities are available on and around the lake including sailing and cycling. The walk itself is an easy three mile jaunt through a winter wonderland…
---
Moderate to long walks
Ben Nevis
Britain's tallest mountain at 1,345 metres, Ben Nevis is an iconic destination and a great yet manageable challenge for serious hikers. Around 2 hours and 15 minutes from Karma Lake of Menteith, it offers walks through stunning countryside ranging from forests to heath-clad hills to rocky peaks. This 9.7 mile walk is the easiest route to the summit. For a shorter walk, opt for Nevis Gorge which is slightly shorter.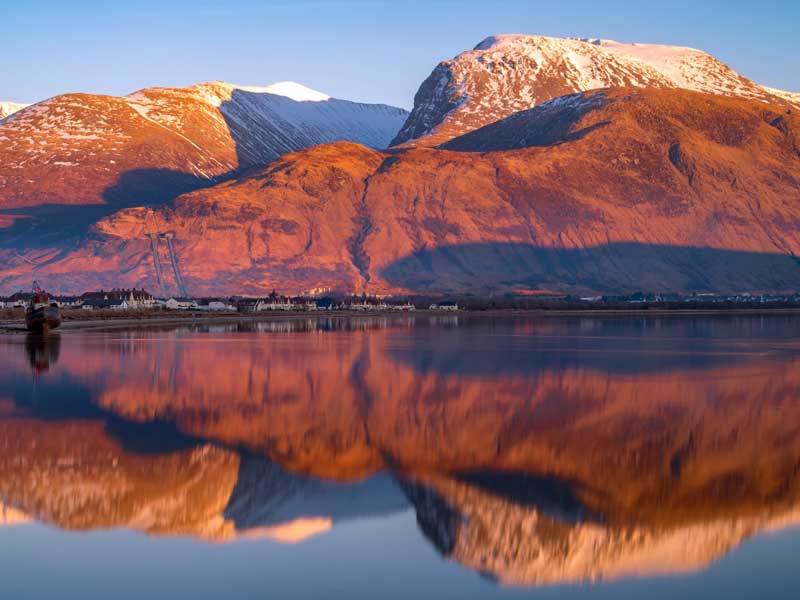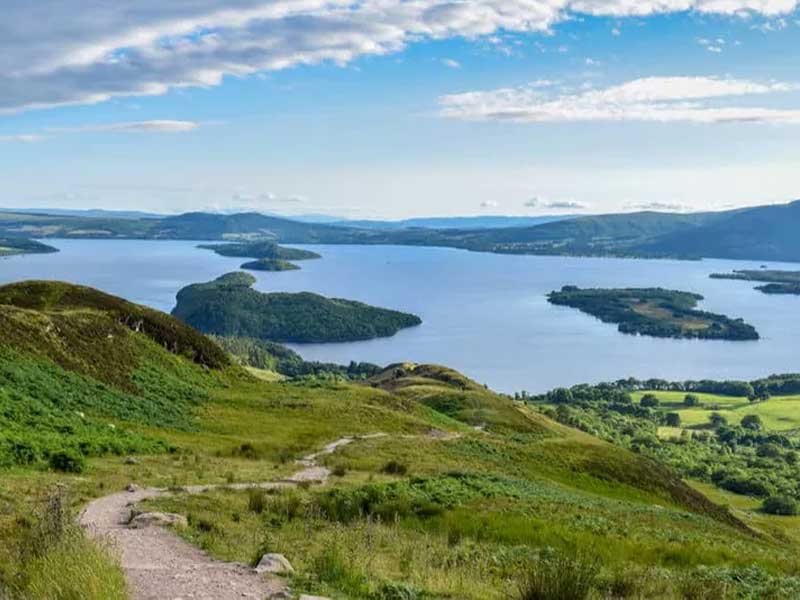 West Highland Way
The West Highland Way is for serious walkers – at least if you're planning to cover its entire 96 mile length! It starts just 36 minutes from Karma Lake of Menteith and is the most famous long distance hiking trail in Scotland. Of course you don't need to conquer the whole thing – you can pick and choose sections with every kind of iconic Scottish landscape on offer.