Naturalist, explorer & broadcaster Steve Backshall and two time Olympic gold medallist rowing legend Helen Glover are among Britain's most beloved couples. And while Steve might be known for his globetrotting travels, the couple's favourite place to be is much closer to home. Here, Steve describes their love of the Isles of Scilly and of our very own Karma St. Martin's – their favourite place to stay in the archipelago…
---
"The female seal rolled onto her back below me, showing me her belly and spreading her flippers as if she wanted a hug. She was spotty like a silver grey dalmatian, with great dark soulful eyes, and had been following me on my swim for about fifteen minutes, dancing and entwining herself in the kelp, enticing me to come and play. Eventually I had to head for shore. She popped her head up out of the water as if to say; "Come on, this is fun! Don't go!" But the beach and a Cornish pasty were calling. I nodded, and said goodbye (I know I didn't actually need to do this!) and swam to shore, Ballan wrasse and silver bass sped off into the bladder wrack, giant crabs scuttling across the sea bed. Clouds scudded across brilliant blue skies. The sea sparkled. Another day in paradise.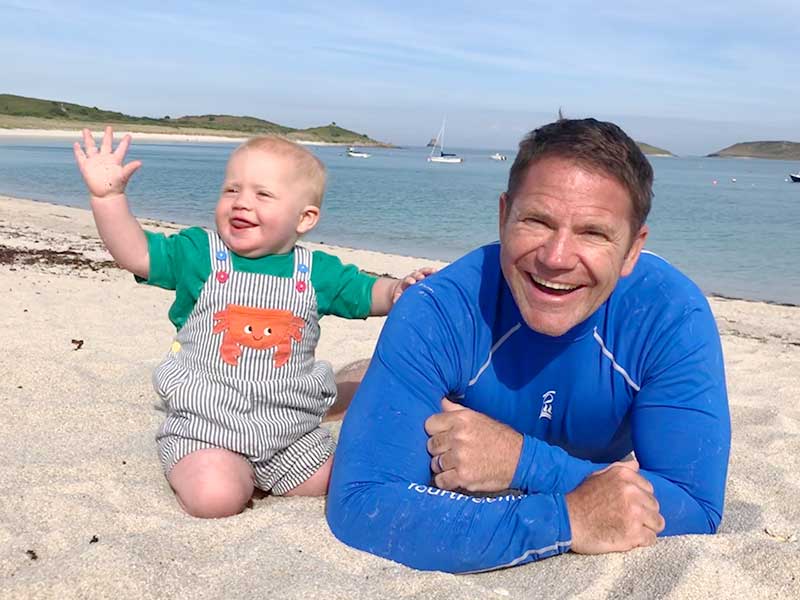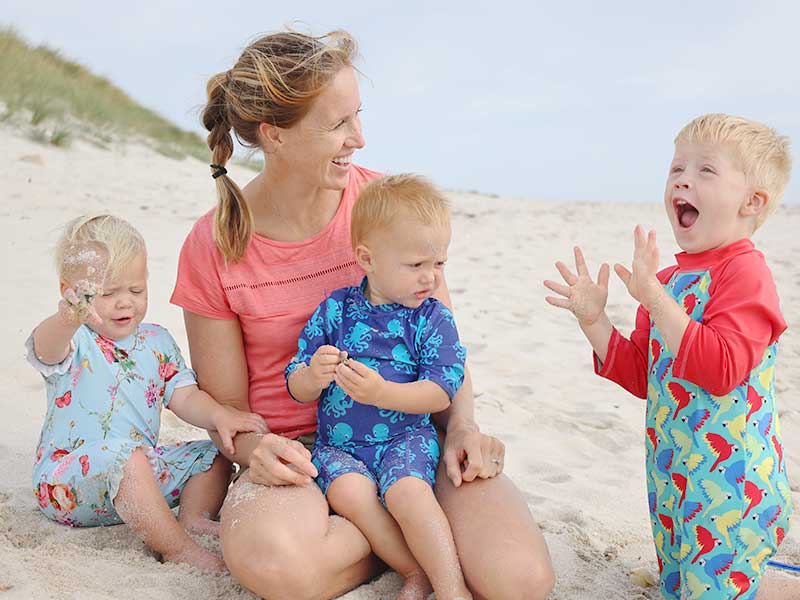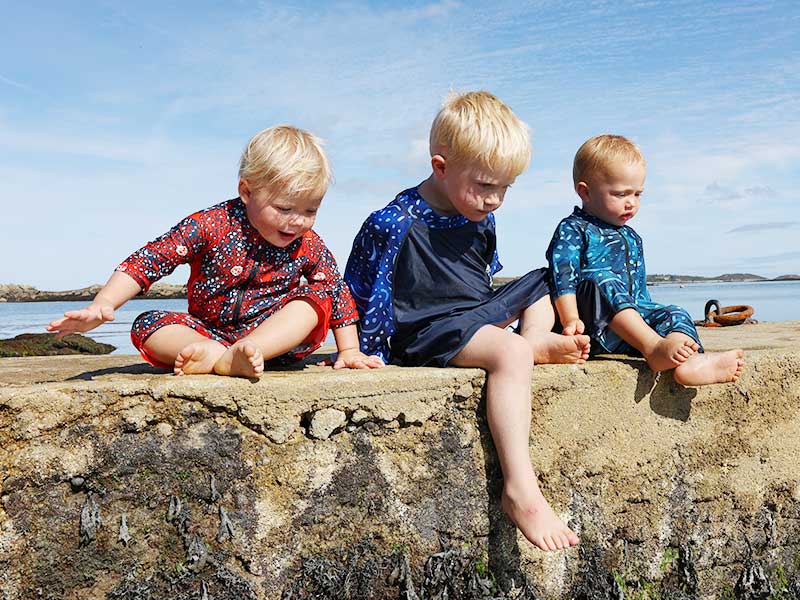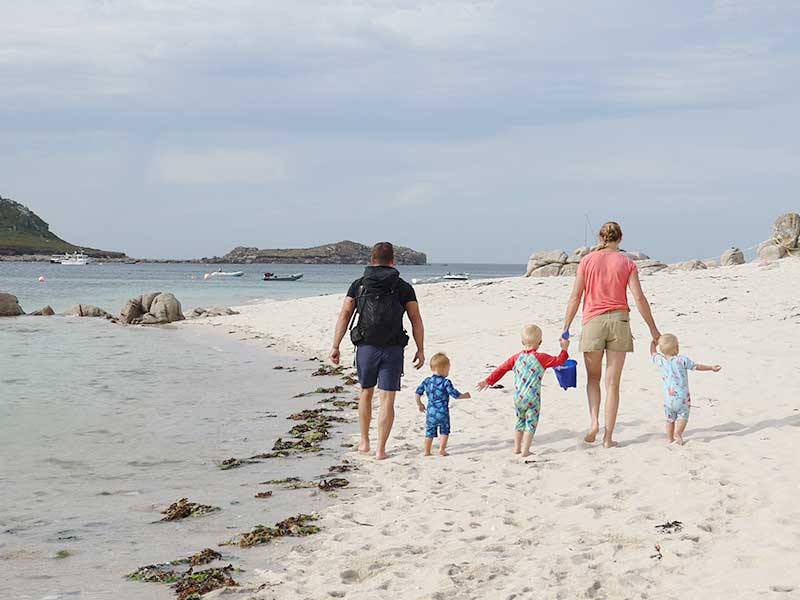 "What's your favourite place to visit?" Is a question I get asked all the time. Having travelled to 114 countries around the world, people expect me to answer; 'Antarctica', 'The Himalayas' or 'Tahiti'. It is often then a total shock, when I say my favourite place is the Isles of Scilly, a small island chain off the coast of Cornwall. There are so many reasons that the islands have become so special to me and my wife Helen (Helen Glover MBE 2 X Olympic rowing gold medallist). As I spend so much time travelling with my job, the last thing I want to do is get back on a flight again when I have time off. Also, with climate responsibility, pandemics and recent travel chaos, the logistic simplicity of a staycation is priceless. However it's more than that. Scilly is the Britain of my halcyon nostalgic memory made real and made perfect. It is a place where you can see a blackbird in full voice atop a red telephone box, his voice untainted by traffic noise or… well any other noise really! Where you can wander down a completely deserted beach, with oystercatchers and sanderlings scattering before you, watching dolphins and seals from the shore. It's somewhere where you can stand on a high hilltop, and watch grand waves smashing white spray on one coast of your island. Look around a while though, and you'll see another cove that's protected from the elements. It will be mere minutes before you've wandered down to your own private piece of paradise.
---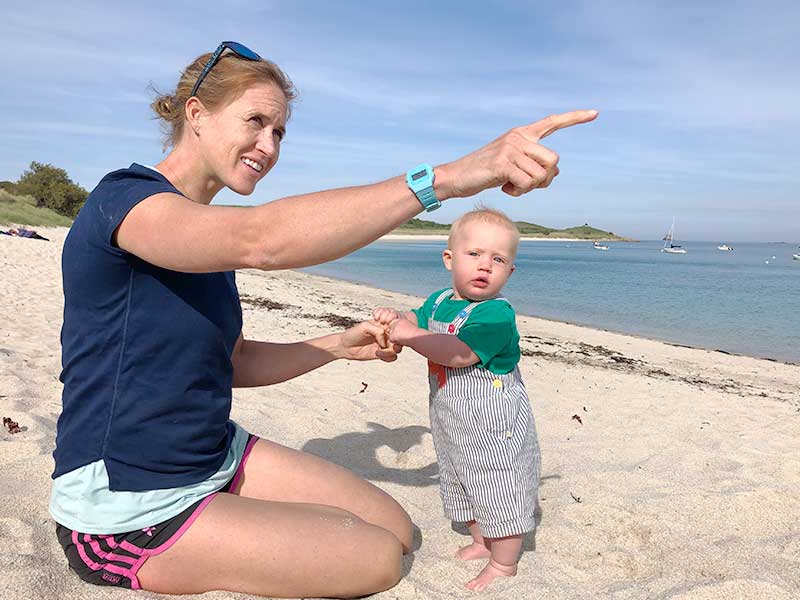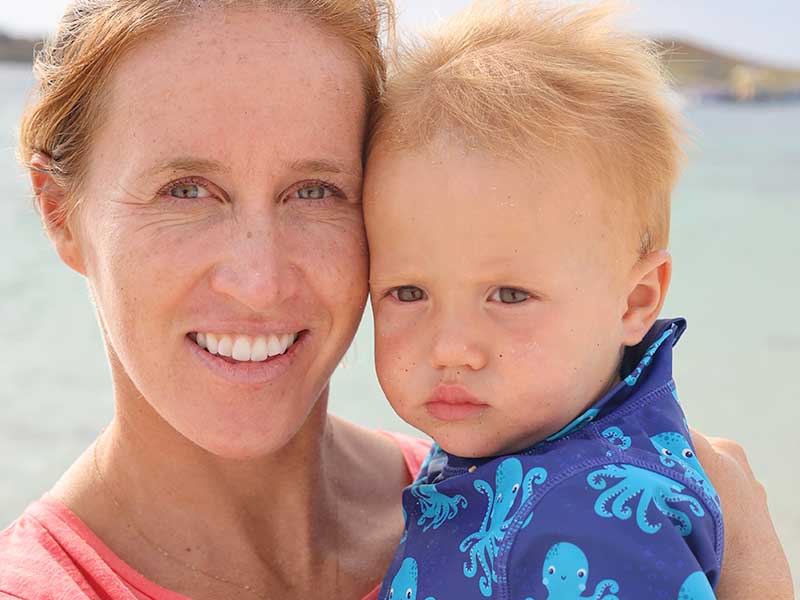 Accommodation on the island is in high demand and short supply, and the pick of the crop is Karma St. Martin's. I've been travelling for a living since the mid 1990s, and I've not seen a better situation for a hotel than Karma St Martins in the UK. Lower Town boats arrive at the dock in front of the hotel, which enjoys a stunning view across the straits to Tresco island. Every evening, Helen and I would swim out to the little islands that dot the way like stepping stones, their waters surrounded by swaying brown kelp forests and seagrass meadows. (Be aware though, the tidal stream is strong, especially at the fiercest times of the tide.) You can have coffee outside the hotel sitting right on those famous Scilly sands, while the kids play croquet, or go rockpooling for blennies and butterfish. We're normally not a family for luxury high-end resorts, preferring sleeping out under canvas, or even wild camping (which is a gamble with three young kids!). The kids can be messy, and in some resorts of this quality we'd feel very out of place, and as if others must be looking down their noses at us. Somehow though, Karma St. Martin's – despite its gloss and glorious position, doesn't feel intimidating. In fact, it feels as if we're being welcomed back as family. The staff all evidently love the place just as much as we do, and don't just put up with the kids, they treat them like favourite nieces and nephews. Dogs too are welcome here, and it has a barefoot, sand-dusted vibe that is somehow the height of elegance and the epitome of laid back charm simultaneously. Much of this surely lies with manager Scott, who has been in charge at Karma ever since we've been coming here. He runs his team like a family, and everyone is just delighted to help.
We've been travelling to the Isles of Scilly as a family ever since Helen and I got together, but we've always travelled in September and May or June. This year we'd be there in the midst of peak August summer holidays, and were a little concerned that our little piece of paradise might be overrun, and we might miss out on the solitude that makes the place so special. We needn't have worried. On a sunny Saturday morning, we walked out from Karma St. Martin's and wandered fifteen minutes around the Coast, to find ourselves at a glorious grand white sand bay, bordered by swaying grasses over sand dunes, with gently lapping waves and diamond dust sparkles to the sand. We were the only people there. About an hour later a small group of wild swimmers turned up, and we got proper grumpy. Didn't they know this was OUR beach?!
---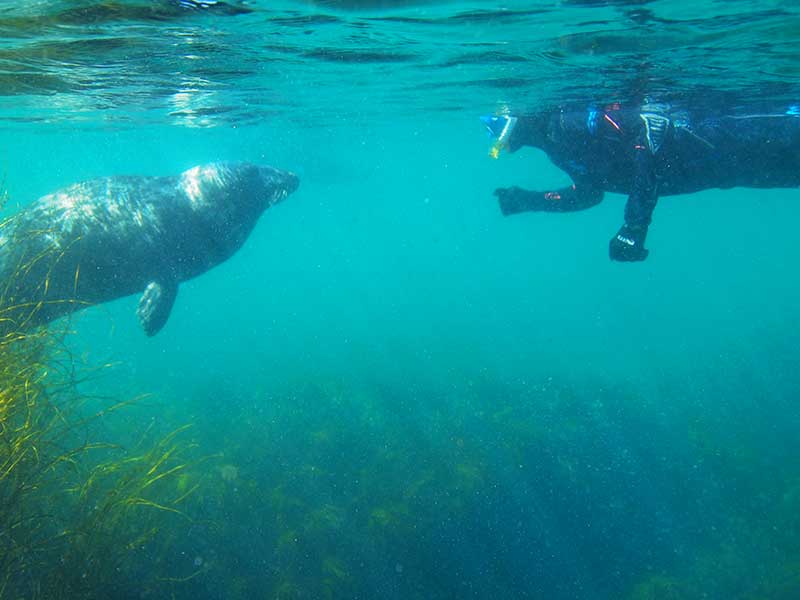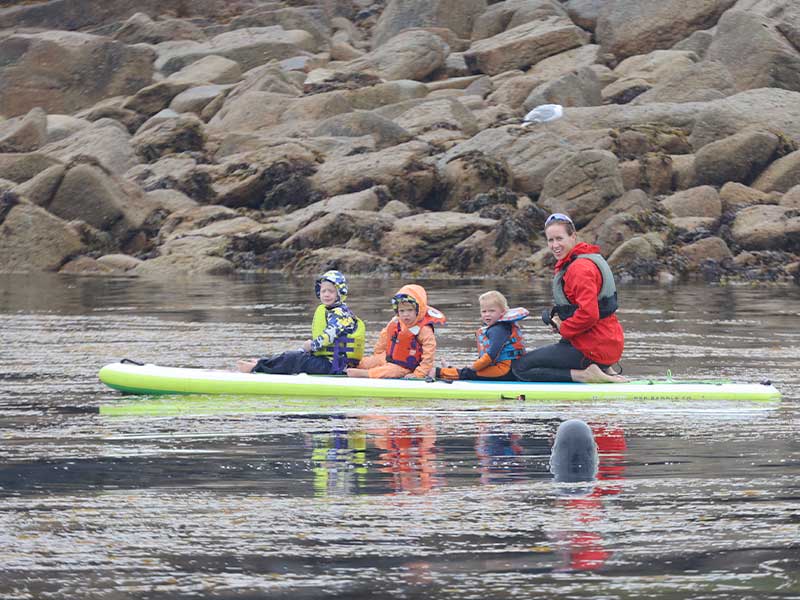 There are trips where we barely leave the island of St. Martin's, which has no powered transport, and only footpaths to take you to its wilder corners. You can completely walk round the island in an hour and a half, over heather and gorse moors, rocky promontories and secluded beaches. The view changes with every cloud and nuance of wind direction. It's a place where you feel deeply connected to the elements, the ebb of the tide and the rise of the sun. As intoxicating as St. Martin's is though, it's the ability to bounce between the small isles that makes Scilly so special. That in the same day you could have a cream tea in a St. Mary's cafe, stand watching diving gannets in the wild St. Agnes' winds, watch red squirrels and ornamental pheasants in the gardens of Tresco, or dine in a high-quality restaurant on St. Martin's. I cannot wait to get my feet back in Scilly sand again, to see my children running free on its pure paradise coves. It is a world too perfect to be real. A place where I am more happy than anywhere else on Earth.