It goes without saying that the cancellation of this year's Oktoberfest, the world's largest annual folk festival showcasing the best of Bavarian cuisine, music and beer, is a little sobering (so to speak). Which is why at Karma Bavaria, we're continuing the celebrations of Bavarian beer, cuisine and traditions – yet in a smaller, safe and exclusive environment.
From now until October 4th, we invite guests and members residing in the region (including those in nearby Austria) to join us for delicious Bavarian cuisine that will include Oktoberfest classics like the Schweinebraten (roast pork) and Weißwurst (Bavarian veal sausage).
Relax on the outdoor terrace with views towards the Bavarian Alps. Enjoy live performances of classical Bavarian Volksmusic 'the music of the people' as you sip on Weissbier, a local traditional wheat beer. Ein Prost (a toast)!
PUT IT IN YOUR DIARY : The dates of our Oktoberfest gatherings are 9th, 23rd and 26th of September and October 4th 2020. And make sure you mark Oktoberfest 2021 in your diary. In the meantime, we hope to see you at Karma Bavaria for our small yet lively celebrations.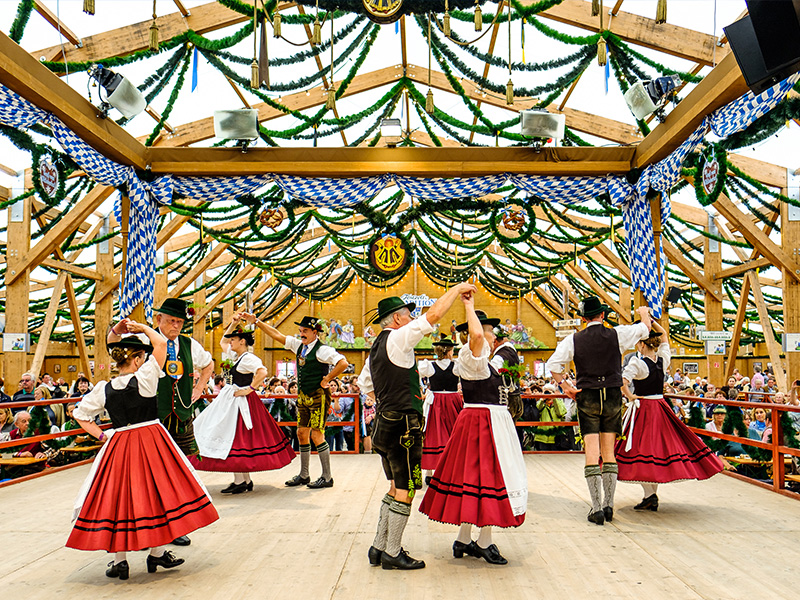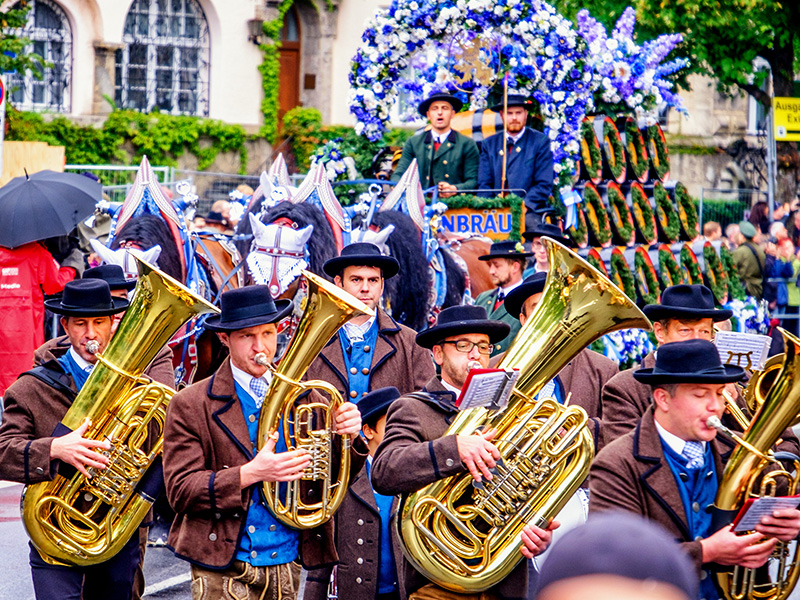 About Oktoberfest…
First celebrated in 1810 in honour of the Crown Prince Ludwig's marriage to Princess Therese von Sachsen-Hildburghausen, it seems the Bavarians have been celebrating the turn of beer season ever since – and attracting around six million people from around the globe to join them.
For local breweries and beer connoisseurs, Oktoberfest is definitely the most important date of the year. It's essentially two weeks of celebrations with beer halls set up in marquees and where one can sample the amazing variety of distinct local beers that have been slowly fermenting through the summer. 

However, Oktoberfest is so much more than beer halls and bratwurst.  There are folk and brass band music, the latest roller coaster rides for adrenaline junkies, family activities, and dozens of cultural events showcasing the traditions of Bavaria.