In last week's edition of Karma Community, we broke the news on our brand new acquisition in the Egyptian resort enclave of Sharm-El-Sheik on the Sinai Peninsula. Well, we're now ready to share more details about the resort itself. It's called Karma Sobek – and it's the perfect gateway to all that this stunning destination has to offer.
Karma Sobek offers the ultimate Sharm-El-Sheikh experience, with the resort's expansive grounds overlooking the picturesque and historic Sinai mountains. Nestled just a stone's throw away from the renowned Na'ama Bay District, Karma Sobek is the perfect backdrop for unwinding and embracing all the magic Sharm El-Sheikh has to offer.
Na'ama Bay is widely considered the finest in Sharm El-Sheikh, offering sheltered stretches of sand giving onto the tranquil waters of the Red Sea. This is a coastal paradise, combining relaxation and adventure. With its clear waters perfect for snorkelling and diving, a lively promenade featuring shops and dining, and vibrant nightlife including bars and clubs, it's an ideal Red Sea destination. Enjoy stunning sunsets, explore underwater marvels, and bask in the area's lively atmosphere.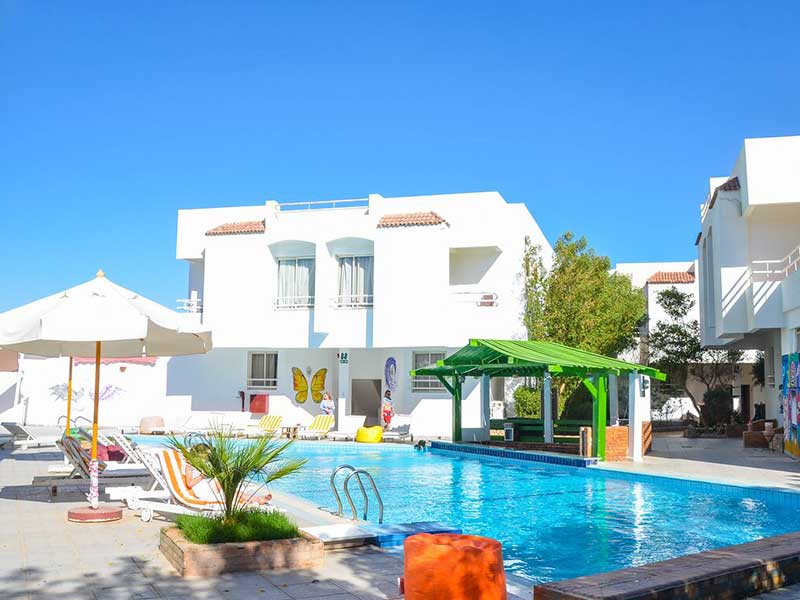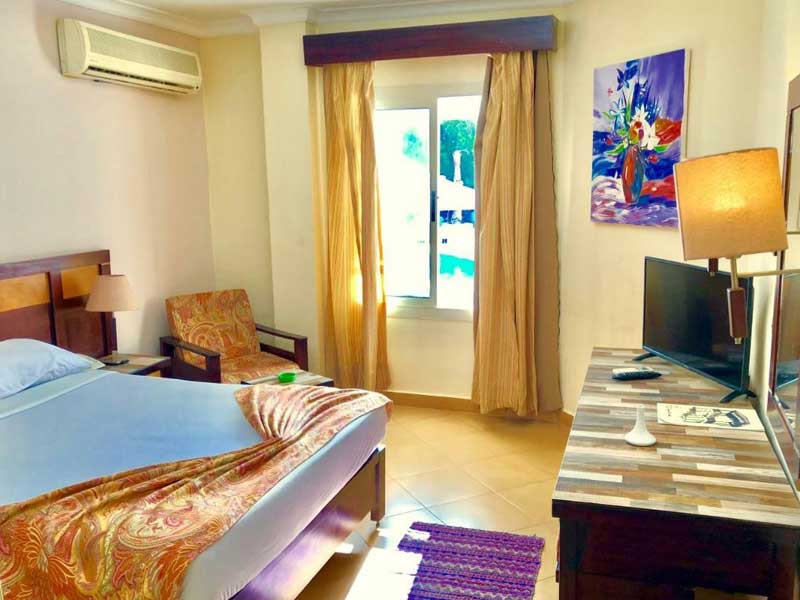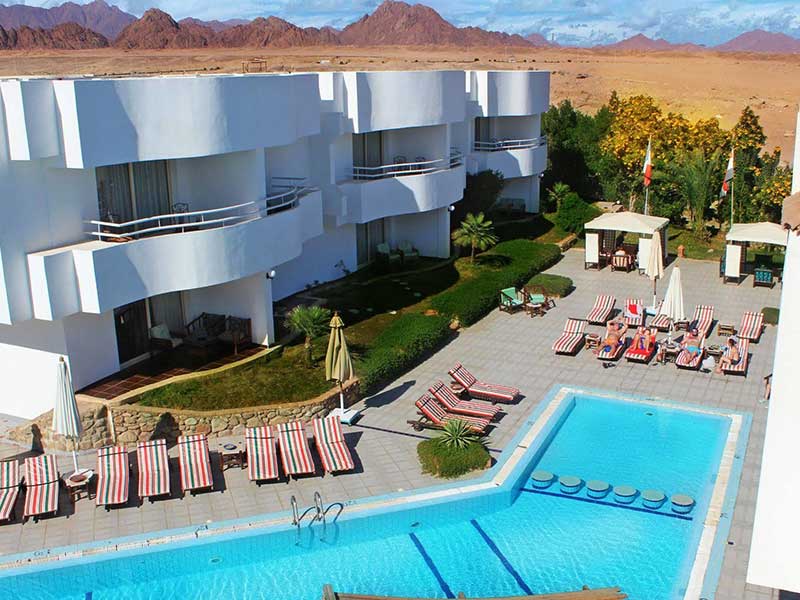 Karma Sobek offers a mix of double and twin units, two pools including one with a swim-up bar and an on-site restaurant serving exquisitely prepared Levantine dishes as well as international favourites. The open air bar gazes out over the Sinai Mountains and serves a wide range of beverages and snacks – the perfect place to relax after a thrilling day exploring the desert sand dunes on a safari, diving the colourful Red Sea reefs or visiting historic sites and picturesque villages. 
To find out more about Karma Sobek, contact your Karma Concierge.
Submit Interest