Gin brand Keepr's, produced and bottled for Karma St. Martin's has just been awarded a Bronze medal in the International Wines and Spirits Competition (IWSC) 2020!
Congratulations to all – shall we celebrate with an afternoon tipple?
Even better news is that guests and members at Karma St. Martin's will be able to pick up a bottle of the award winning 'Keepr's Isles of Scilly Gin' with the Karma Group's logo featured on the label!
Made with spring water from the Isles of Scilly, perhaps one of the brand's secret weapons is they distill using water from the Karma bore holes on St. Martins – arguably one of the purest islands in the world.
This is not the first time Keepr's spirits have won at the IWSC. In 2019, Keepr's Lemon & Pepper London Dry Gin took home a Gold Award. The ever-popular signature Keepr's Classic London Dry Gin with British honey already has several accolades to its name, notably a Silver at the SFWSC and Bronze at LSC this year.
The IWSC 2020 is the world's largest and most influential international spirit awards competition and sets the benchmark with its esteemed panel of spirit experts.
Speaking about the winner, the IWSC said: 'This is a genuinely significant achievement. This year, we tasted hundreds of spirits at IWSC. All of these were tasted blind by carefully assembled panels of experts, with each spirit tested individually, and then thoroughly discussed by the panelists.'
Karma Group-branded Keepr's Isles of Scilly Gin is produced exclusively for Karma St. Martin's hotel on the islands off the coast of Cornwall.
In the mood for an afternoon tipple? Check out these recommendations provided to us by Keepr's Isles of Scilly Gin :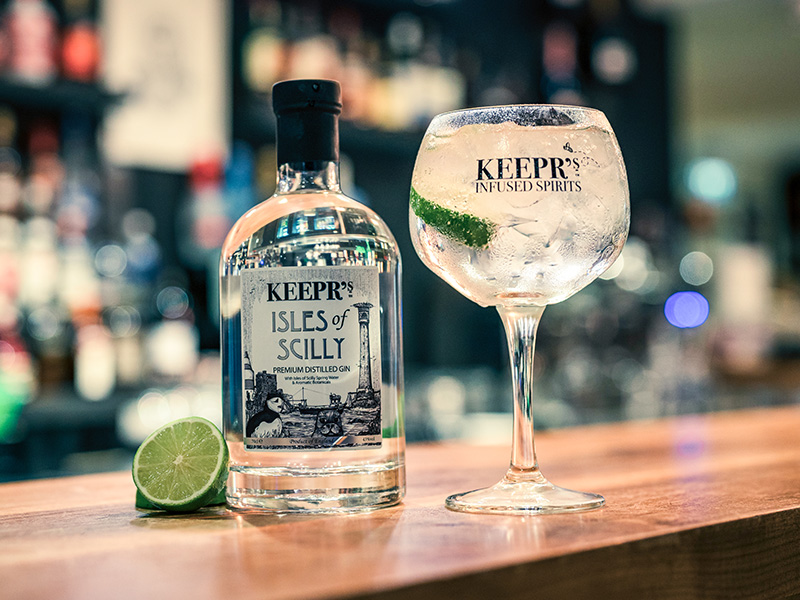 Served Straight over a couple of ice cubes and a slice of fresh lime.


Another popular serving, Keeper's Isles of Scilly Gin over a couple of cubes of Ice, zest of lemon and finished with a regular tonic.


Keeper's Isles of Scilly Gin poured over a couple of cubes of Ice, served with a cucumber garnish and finished with an elderflower tonic.
Bottles can be preordered & purchased and delivered directly from our resort on the Isles of Scilly – Delivery Charges will apply. Please email gm@karmastmartins.com to secure your bottle now.