Koh Samui is a genuine icon not only among the magical islands of Thailand's southern archipelagos, but indeed across the Asia Pacific region. Here are seven things that make it special…
---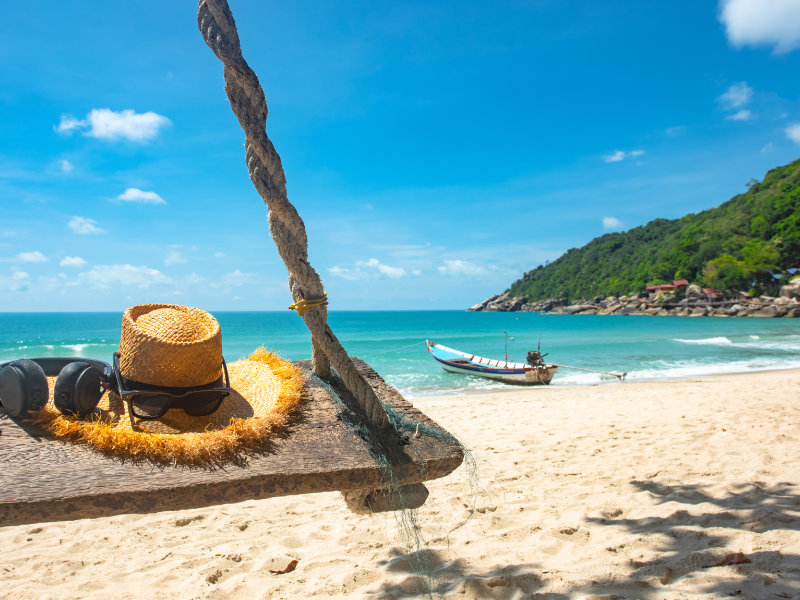 There's no shortage of world class beaches in Koh Samui from Chaweng to Lamai and our own Mae Nam – but be sure to also check out the small but perfectly formed Choeng Mon beach in the island's northeast reaches…
---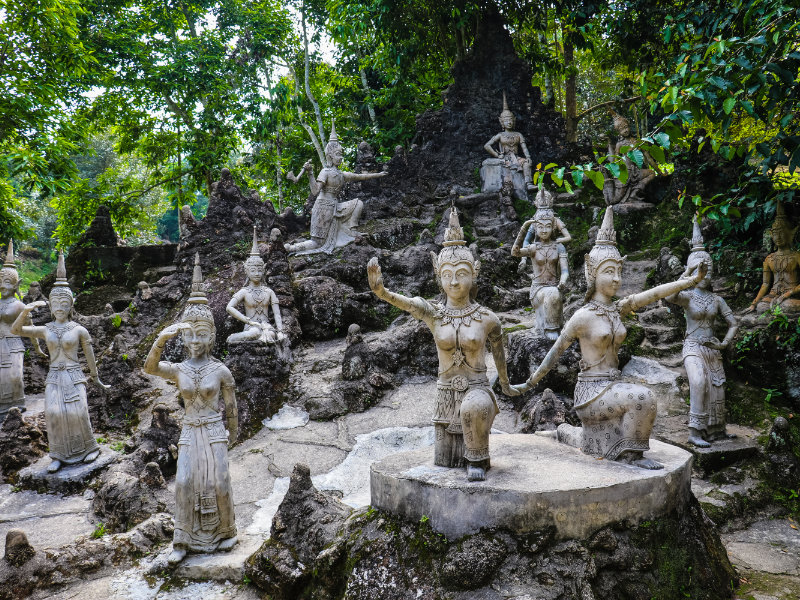 Visit the Magic Garden. Located in the very heart of the island, this lovely little sculpture park – sometimes called the Secret Buddha Garden – gathers together a collection of stone and wooden statues of the Buddha in a sunlit glade surrounded by rainforest.
---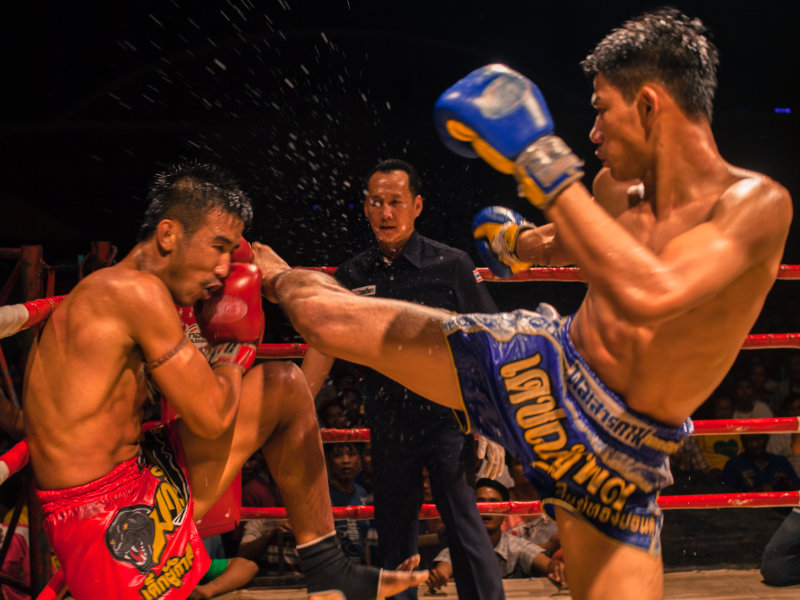 Check out the violent art of Muay Thai Kickboxing at Lamai Stadium. Located in the nightlife district of Chaweng, this spot hosts regular kickboxing tournaments by leading fighters. Muay Thai is widely considered one of the most effective striking martial arts on the planet – to the extent it's a required skill set for mixed martial artists who want to have any hope of success.
---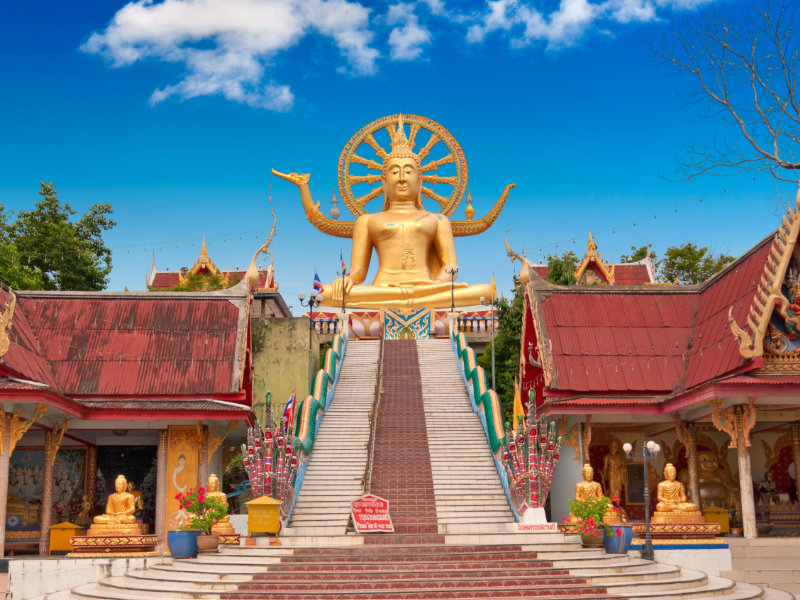 Wat Phra Yai is a spectacular Buddha statue that is a whopping 12 metres tall. Built in 1972, It is located on a small islet connected to the mainland by bridge. It's a beautiful piece of work and of course a highly sacred symbol for the local Thai community.
---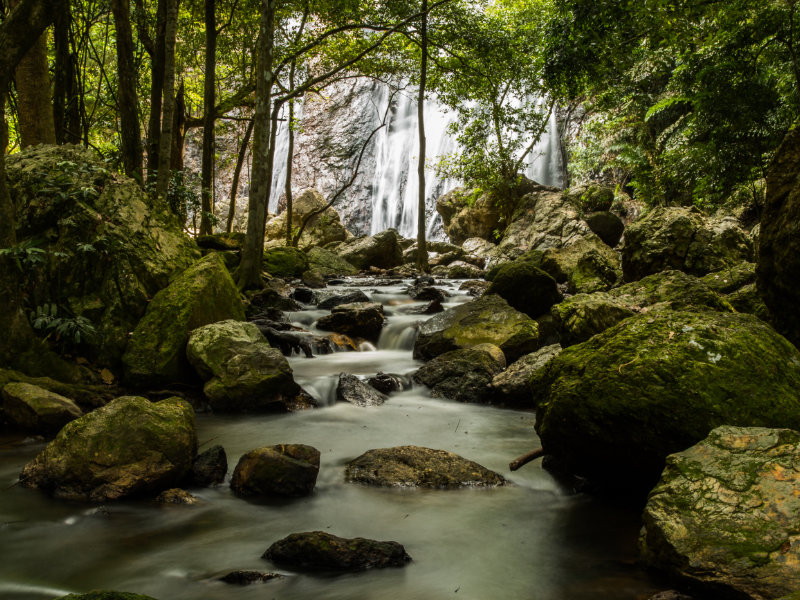 Trek to Nah Muang Waterfall. Located about 10km south of the main town Nathon, Nah Muang is a must visit not so much for the grandeur of the waterfall itself but for the surroundings. Its waters spill into a green pool that's perfect for bathing – and even better, it offers panoramic views across the rainforests of Samui's interior.
---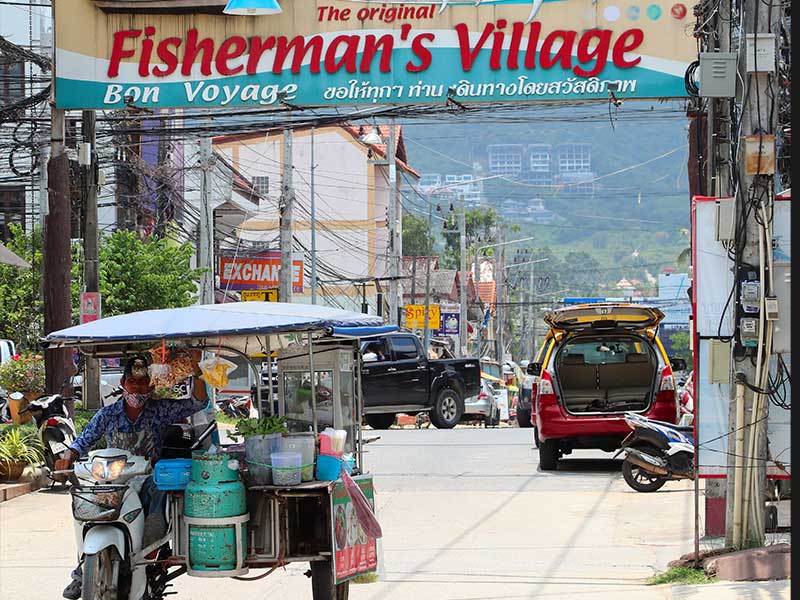 Hit the night market! Located in Bophut, the Fisherman's Village Walking Street is Koh Samui's largest night market. Here you'll find all manner of products and performances – but the best thing about it is the legendary street food sold by local vendors.
---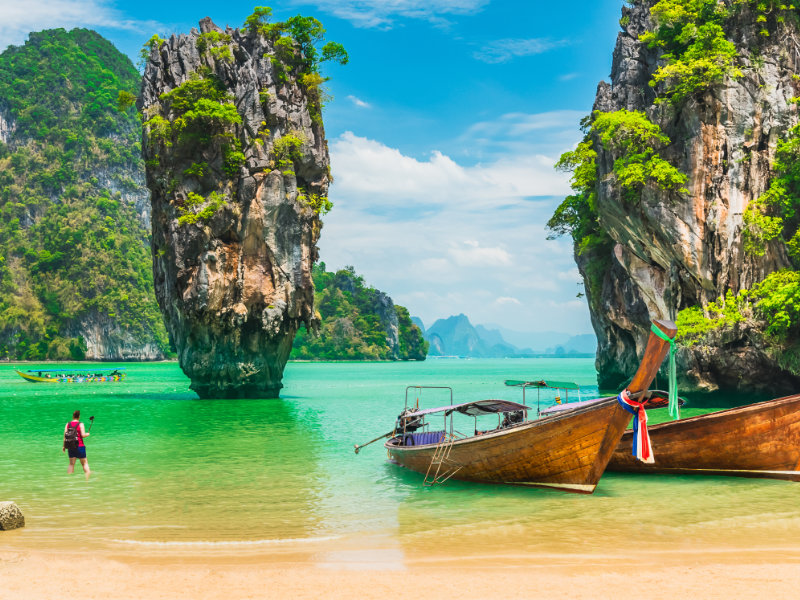 Explore Koh Samui's neighbours on an island hopping boat trip, taking in the underwater wonders of the Ang Thong Marine National Park along the way – whether scuba diving or snorkelling is your preference, you're in for a magical day out on the ocean.