The Cotswolds is like a place suspended in time. Chocolate box villages connected by narrow winding roads that pass through rolling farmland divided by hedgerows and purling rivers… the whole region harks back to a bygone age where rural rhythms ruled people's lives and the favoured mode of transport stood on four legs…
So what better way to immerse yourself in England's bucolic heartland than on horseback? That's why we're hosting three days of horseplay on the weekend of May 12 at our Tudor residence in the Vale of Evesham, Karma Salford Hall. We'll begin with a delicious and fortifying brunch at award-winning Tempest Restaurant on Friday morning, before heading off to Bourton Vale Equestrian Centre where we'll meet our trusty steeds, who will take us on a leisurely hour-long ride through gorgeous countryside, taking in two of the Cotswolds prettiest villages – Lower and Upper Slaughter. We'll return to Karma Salford Hall in the afternoon for a Karma Equine debrief and drinks in the bar before repairing to Tempest Restaurant for a delicious three course meal and a movie screening.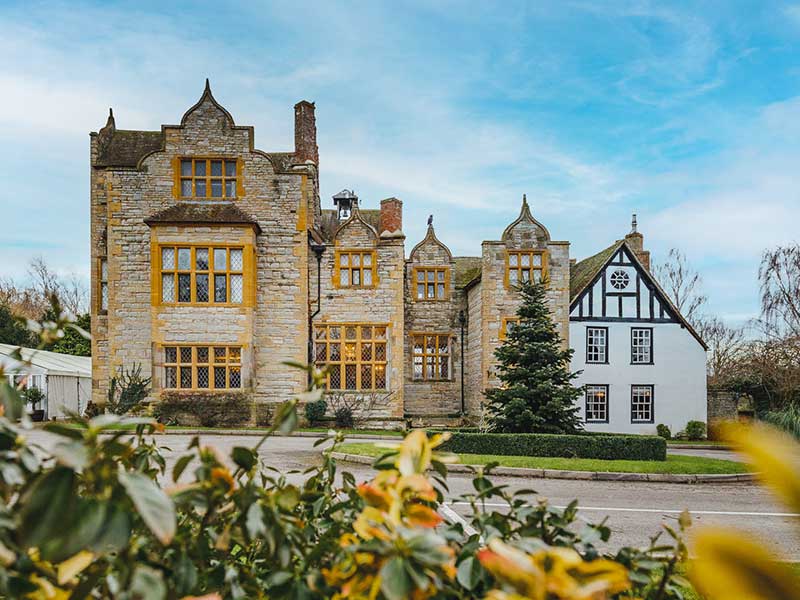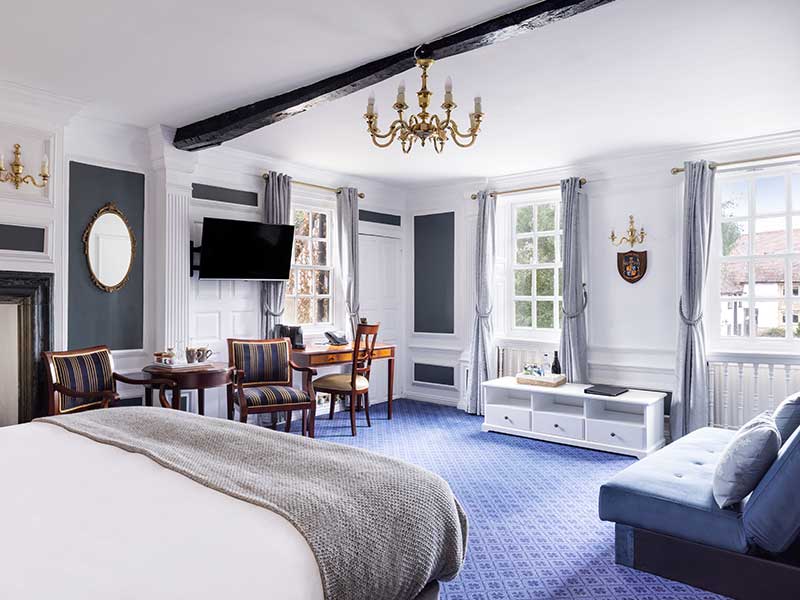 On Saturday, things take a slightly more novel turn. After breakfast we head to Wooten Park wellness centre for a spot of horse yoga – which is really about communing with these gentle creatures in a very natural way, without the encumbrances of riding paraphernalia. The weekend ends with a relaxed breakfast at Karma Salford Hall.
Day 1 : Date 12th May
10 – 10.30 Arrival at Karma Salford Hall to check in and have a welcome drink and brunch at The Tempest Restaurant. Transfers at 12.15 to Bourton Vale Equestrian Center to meet horses and prepare for the ride at 1pm. This hour-long scenic circular ride will take guests through the Cotswold villages of Lower and Upper Slaughter, stopping for a paddle and pictures in the rivers.
Leave stables 2.15/2.30 for Karma Salford Hall.
Meet for Karma Equine drinks and debrief in Sir Phillip Hobbie Pub.
3 course dinner in the Tempest Restaurant.
Option of a film in the cinema room.
Day 2 : Date 13th May
Breakfast at the Tempest Restaurant.
Leave for Wooten Park for Horse yoga followed by Liberty training where horses roam free and guests are invited to work with them in a natural state.
Return to Karma Salford Hall for lunch in the conservatory
Free afternoon.
Late afternoon Pims and Gin in the garden with live music.
BBQ dinner in the garden.
Day 3 : Date 14th May
Breakfast at leisure and check-out.
---
Expression Of Interest