The Sydney House of Karma cohort came together on 29 September for an extraordinary gathering at the city's hottest new eatery, Raja – which just won Time Out Sydney's Best Relaxed Dining Venue in their coveted Food & Drink Awards. Once again, the gathering delivered indulgence and inspiration in equal measure, as the Raja culinary creatives served up a perfect blend of flavours rooted in the street food of India, sharing their foodie wisdom along the way.
Things kicked off with the tantalising signature spritzes that Raja is renowned for, setting the mood for the culinary adventure that would soon unfold. Raja's kitchen team skilfully showcased many of India's less-represented recipes, treating our palates to a symphony of exotic tastes and aromas.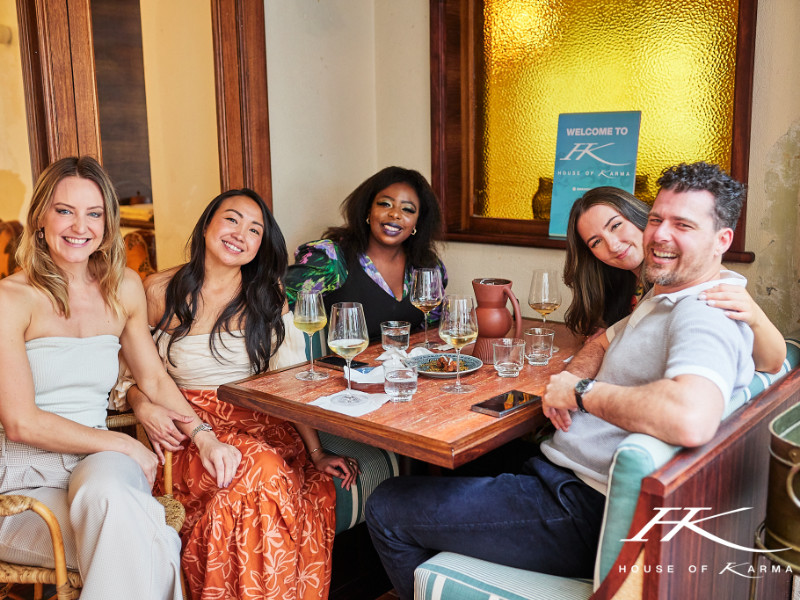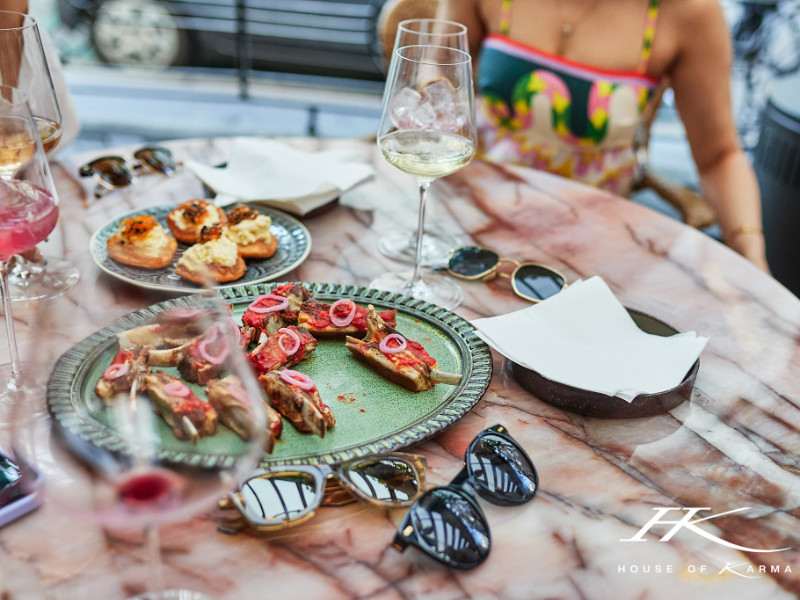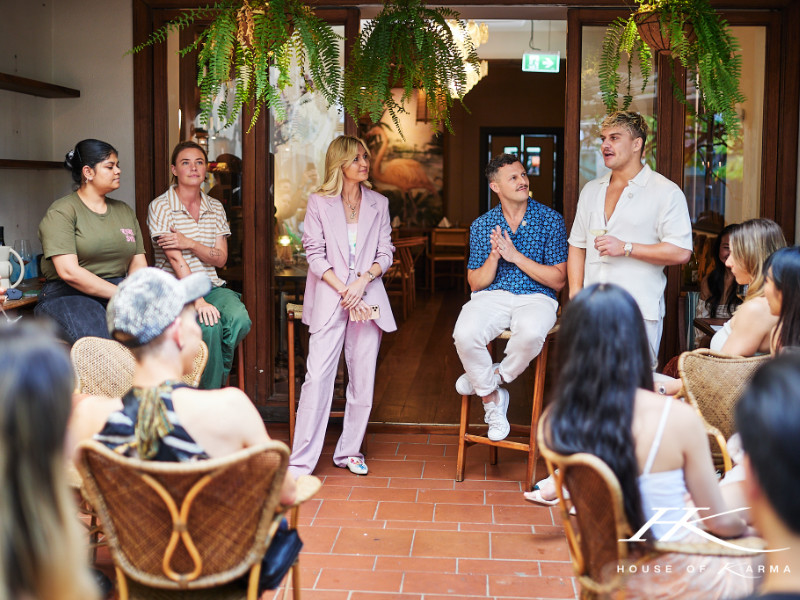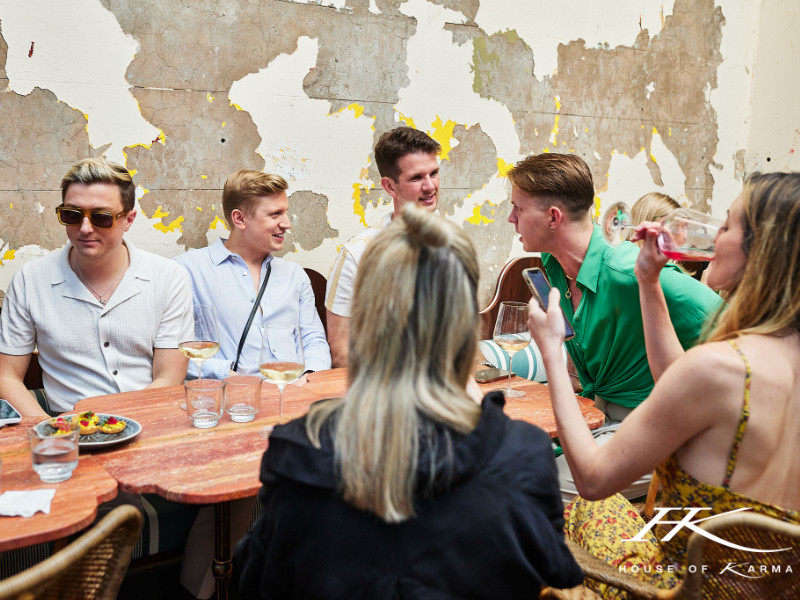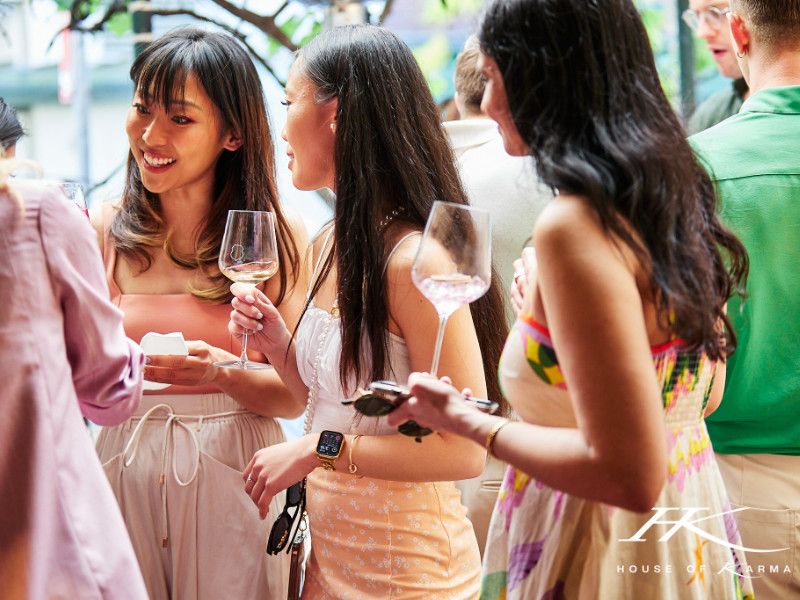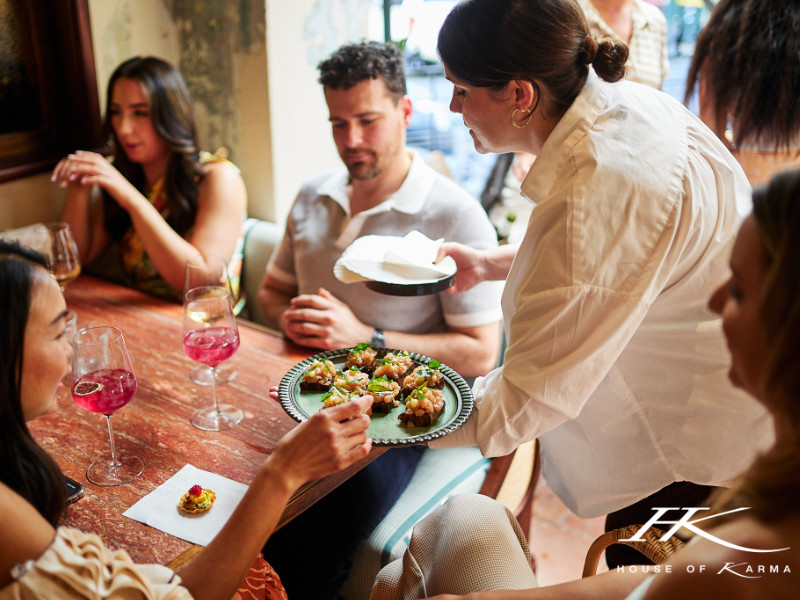 A big highlight of the day was the insightful Q&A session with Raja's visionary restaurateurs, head chef, and head sommelier. Their discussions ranged from entrepreneurship's intricacies to the pivotal role of diverse leadership. As discussions flowed, so did the wine, ensuring that this was far from a typical "lunch & learn."
The joy of the event extended beyond the vibrant food and enriching conversations – it was wonderful to witness the burgeoning House of Karma entourage connecting and forging new friendships: welcoming new recruits to our House made the day even more special.
Incoming for Quarter One, 2024 we have two fantastic events in the offing transporting our HOK adventurers to Ancient Egypt and a fabulous world of wellness…and indulgence…
---

Life on the Nile
In January 2024, you're invited to join us as we cruise down the Nile on our riverboat Karma Karnak from Luxor to Aswan, combining the iconic House of Karma lifestyle you've come to expect with the mind-blowing culture of Egypt. Think yoga on the Nile, journeys through the pyramids and feasting like pharaohs; this is an experience like no other, with all your fellow likeminded House of Karma Members in tow!
Expression of Interest

Karma Gras
In March 2024, we're bringing you the ultimate detox / retox festival, with HOUSE OF KARMA PRESENTS: KARMA GRAS! With everything from clifftop long lunches to raging beach parties in store, this is no zen wellness retreat, but we'll be making sure you maintain a sense of balance with daily IV infusions, fitness sessions, spa treatments and mimosas in the ice bath to boot. Detox. Retox. Repeat.
Expression of Interest
Don't forget to stay in the know by following @HouseOfKarma on Instagram feed to stay updated on our upcoming events, exciting updates and exclusive gatherings, each promising a unique and enriching curated experience. Together, we'll continue to explore and expand the world of Karma.