Lovers of history, beauty and travel rejoice! For those of you who have already made your booking to stay at the Karma Group's newly acquired Karma Salford Hall, we are delighted to announce that the highly-anticipated 'The History of Karma Salford Series' has been released.
John Spence, Founder and Chairman of the Karma Group, was recently presented with the 30-page 'The History of Salford' researched by 'Ancestral Footsteps', a company founded by Sue Hills, the veteran producer and director of the international hit BBC family history series 'Who do you think you are?'
'The History of Salford' offers a preview into the rich and varied history of Salford Hall that has seen many lifetimes. This architectural beauty has housed Benedictine monks, been the home of Sir Philip Hobby during Henry VIII's reign and was a refuge for nuns during the French revolution.
Salford Hall also has a history of entertainment, drinking and celebrations – the monks of the Benedictine Order were famous for their entertaining travellers and pilgrims. It was also featured in British historian Allan Fea's 'Secret Chambers and Hiding Places' published in 1901 and is believed to be located in the area where Shakespeare grew up. Salford Hall has also been a haven for contemplation and a sanctuary from the outside world – little wonder it's become part of the Karma Group's portfolio.
The newly acquired Karma Salford Hall was purchased by the Karma Group in 2020 and is undergoing a stunning refurbishment in several stages that will see it retain its former glory while featuring a contemporary feel and functionality.
Says John Spence: "It's an honour to be the current custodian of such a magnificent and historically endowed property."
Don't miss this unique opportunity to stay at this destination immersed in history, beauty, stories and tradition.
Discover Karma Salford Hall Now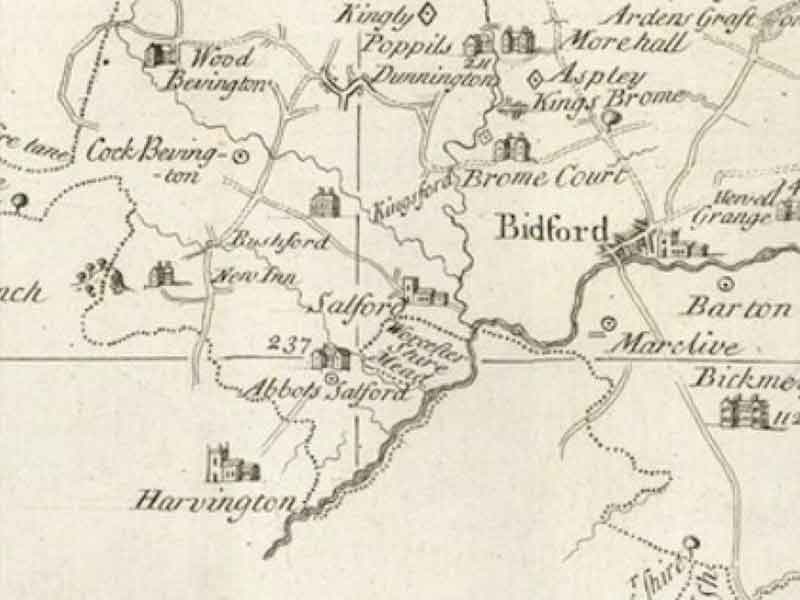 Detail from map of 1729 showing Abbots Salford, formerly Salford Minor, and Salford (Priors), formerly Salford Major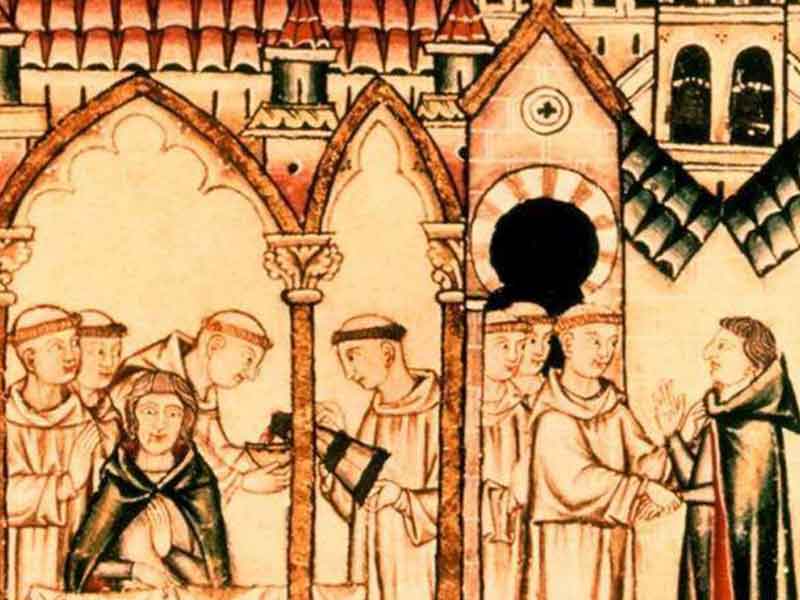 Hospitality at a monastery from 13th-Century manuscript