The latest in our Karma Curated Experience series of immersive destination experiences takes us once again to the fabled island of Bali, where we explore two of its iconic locations on a journey that echoes a sacred pilgrimage undertaken by Balinese Hindu priests. Nyegara Gunung translates as Ridge to Reef – and reflects the Balinese philosophy of Tri Hita Karana (The Threefold Way of Harmony) that connects god, human and nature. As such, the mountain and the sea, different as they may appear, are in fact an inseparable entity. What happens to one impacts the other.
This Karma Curated Experience invites guests to experience this harmony across an immersive long weekend in nature. Your home for three days is Karma Kandara – our flagship resort perched on the limestone cliffs of Bali's south coast, with its award-winning villa residences, restaurant, beach club, spa and more…
On Friday, we'll be scaling Bali's second volcano Gunung Batur – one of the most beautiful sunrise hikes on the island. You'll enjoy a delicious early morning breakfast on the peak at 1717 metres above sea level, following a two hour hike. There'll be time to explore the crater and visit the nearby hot springs.
On Saturday, we visit the sacred temple of Tirta Empul in Tampak Siring. This centuries-old holy spring temple is famous for its Balinese Hindu body and soul purification rituals. After cleansing in the baths, we'll head to Ubud for lunch in the famous Tepi Sawah restaurant.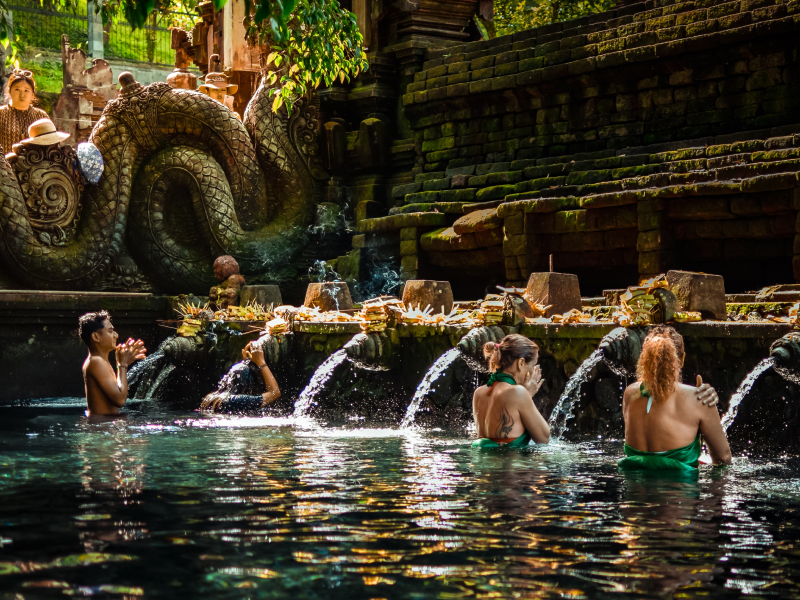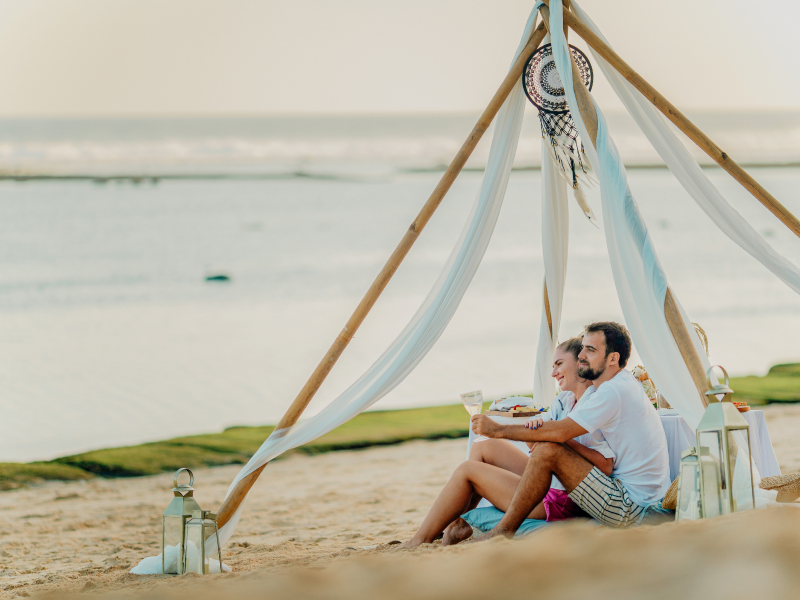 Sunday, we explore the Bukit peninsula by e-bike, taking in the GWK cultural park not far from Karma Kandara, before heading to magical Balangan Beach where you can watch world-class surfers, take a dip in the invigorating ocean and enjoy a delicious picnic.
Depart at your leisure on Monday – or stay on for a few days more at Karma Kandara!
---
Submit Your Interest