We're delighted to announce that Jo Richards is our new Consultant of Health & Wellness at Karma Group. A high level pilates instructor with interests in a whole range of healing modalities, Jo has worked with some of the world's top rugby players and is an incredibly passionate and experienced teacher with a big vision. Jo kindly took time out from her busy schedule to answer a few questions…
---
What does fitness mean to you?
For me, fitness is more than just exercise in the gym. It is trying to be in the best health you can in mind and body, whatever this means to each individual.
Tell us about your own fitness/wellness journey?
I have always enjoyed sport and exercise including dance as part of my Performing Arts degree. I was going through some personal issues in my final year and ended up writing my dissertation on movement and performance as a cathartic experience. This is where I first started to look at the link between the mind and the body. Since then I have tried many sports and types of exercise, participated in many sporting challenges and taken so many courses…. from breathwork to nutrition to training as a personal trainer!
How did you first get into Pilates?
I first did Pilates with my dance teacher at University, whose wife was one of the people who brought Pilates to the UK from America and had trained at Joseph Pilates studio in New York. I re-discovered it after having my daughter and knew it was something I wanted to train in myself, in particular the rehab side, as it mended my body and I was working as a rehab personal trainer at the time. I trained in clinical Pilates with Polestar and then from there continued with many other movement methods which I bring into my teaching and movement practice.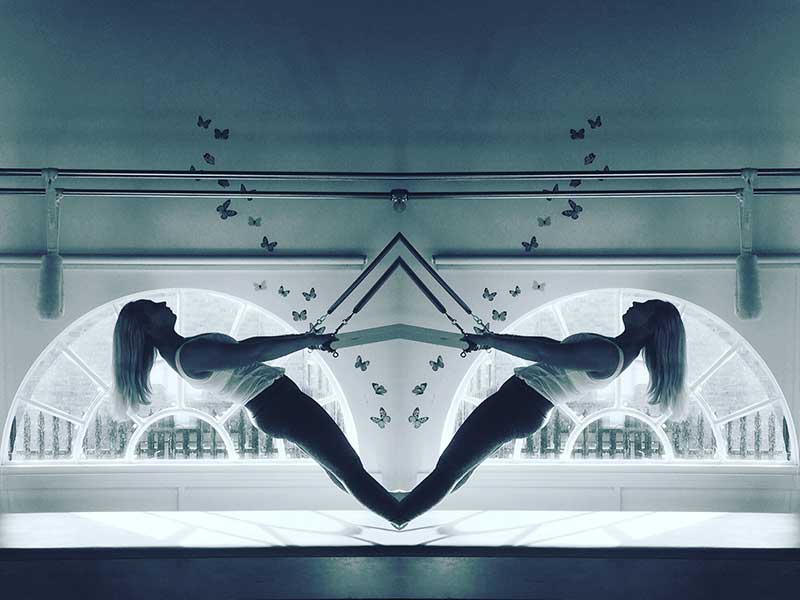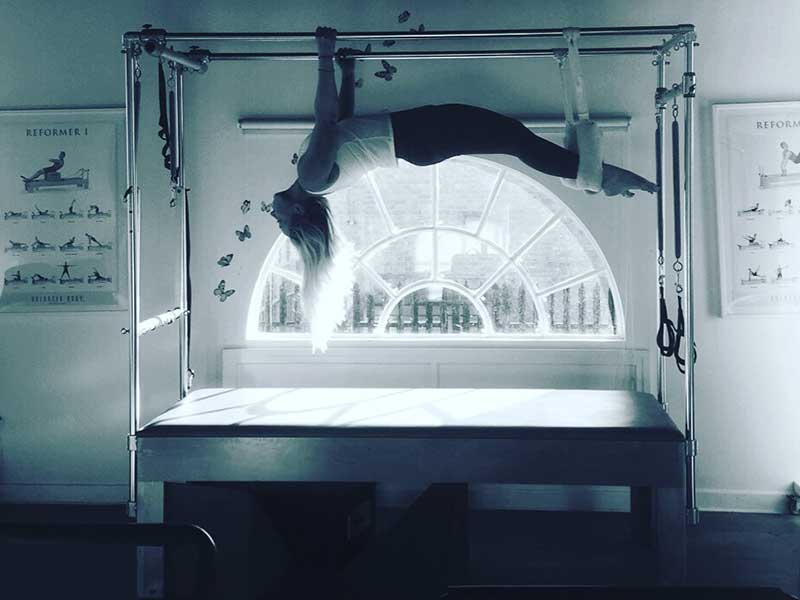 You've taught elite level rugby players… How did that come about?
My husband is a retired England Rugby player and I have always been passionate about injury prevention in rugby instead of just patching players up to play once they are injured. I heard through Polestar that the head physio of England 7's had trained with them so I contacted him directly and just asked if he needed anyone…. Luckily for me he did! I spent 2 years with the team working on better movement for injury prevention and rehab and I still see players and other elite sports people privately.
Many people might not associate pilates with elite rugby union – how does Pilates help rugby players?
By finding better alignment, more space and better movement, you can improve in so many areas… from better kinetic energy, to more rotation for passing, to absorbing a tackle better to being more stable and therefore avoiding injury.
What other fitness/wellness modalities are you personally really interested in?
Oh gosh I am a bit of a course geek so I am continually moving from one thing to the next. For my own training I love lifting weights and have been doing a bit of strongman training recently. I also have a Peloton at home and enjoy going out on my mountain bike. I am really interested in natural fascia movements like animal flow or something called Soma Move which you might have to Google!! On the flip side to movement I am about to start a psychology course and I am looking into hypnotherapy. Going right back to the start I am still interested in how movement and the mind link and how trauma is stored in the body.
Health and wellness is a big part of the Karma experience – what are your plans for the future of Karma wellness?
First, we are looking at improving the fitness offerings everywhere, which is going to vary from property to property, and has already started in Europe. We will also be linking with some exciting retreat companies who will be offering their fitness/wellness/health retreats at Karma in the near future. Moving forward I would like to look at the health and wellness of Karma staff as well as guests and Members.
Give us three tips that anyone can apply to make their lives more healthful…
Get outside as much as possible – if you can take your shoes off and get bare feet on the ground, do it!
Stop, put your phone down and take three conscious deep breaths
Keep moving – however that looks for you