We are beyond excited about the release of the heart-warming film, 'Made in Italy' starring Liam Neeson and his son, Micheál Richardson. Set in picturesque Tuscany, the romantic drama is now exclusively available on Amazon Prime Video. To celebrate, we're giving away a seven-night  #win a luxury break in Tuscany Italy along with a gift pack of the finest Italian accessories. These include a luxury Italian leather handbag by The Italian Handbag company, Faber Castell art goodies, a La Famiglia Rana pasta kit and Tuscan wine – all the necessities one needs for an Italian holiday.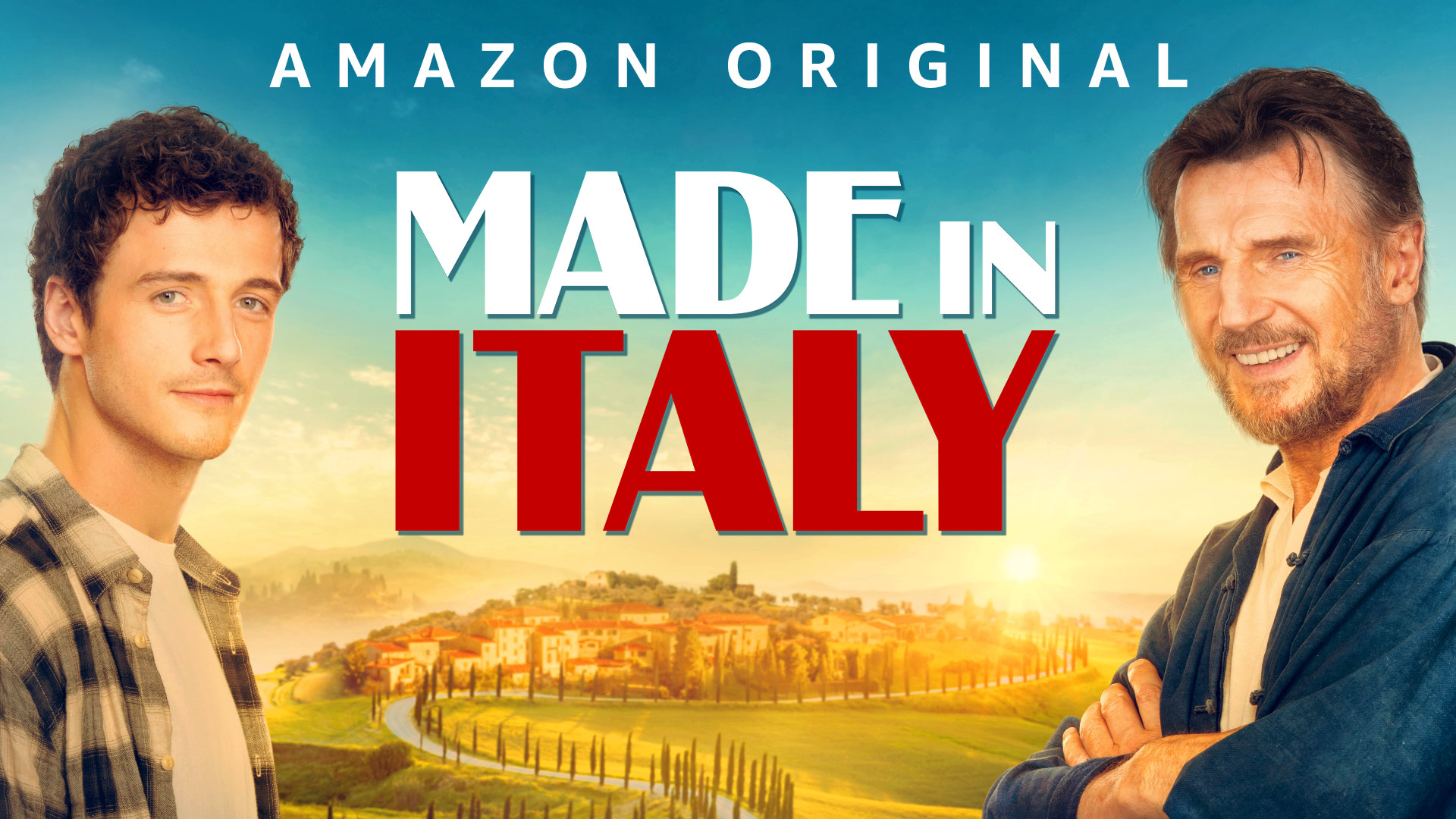 The Karma Group will also host a private screening of 'Made in Italy' at Karma Sanctum Soho hotel in June (Covid-19 permitting). We love that this film is set in Tuscany near the Karma Group's Karma Borgo di Colleoli resort.
The film stars Liam Neeson as a bohemian artist who travels from London to Italy with his estranged son (Micheál Richardson) to sell the house inherited from his late wife. It's a romantic drama set against the breathtaking Tuscan landscape that Members and guests who have stayed at Karma Borgo di Colleoli resort may recognize.
The 'Made in Italy' film is now available exclusively on Amazon Prime Video. Make sure you enter the competition link for your chance to win a luxury vacation in beautiful Tuscany.
@PrimeVideoUK @LionsgateUK #MadeInItalyFilm #feelgoodfilm #fridaynightfilm