Do you have a passion for gin? Something special is in the works! A signature craft gin distilled in small batches for the Karma Group will be launched in May.  
We've got intel –  the signature boutique handcrafted gin will be a beautifully balanced blend of botanicals sourced from the destinations where the group's resorts, hotels, Chateaux and retreats are located.  
In true craft distiller style, Karma Travellers Gin will be made of carefully selected herbs and ingredients including juniper from Tuscany, elderflower and raspberry from England, sage from Bali, black peppercorn, cinnamon and ginger from India, orange peel from France, lemon peel from Greece, lemon myrtle from Australia and lemongrass from Thailand and finally – angelica and angelica Seed from Bavaria in Germany to name a few.
Expect a spicy warm flavour with a touch of citrus and a clean dry finish.
Traditionally, gin is actually made by pot-distilling fermented grain from plants such as barley and infusing this with aromatic compounds extracted from botanicals. Craft gin has experienced a surge over the last few years and is considered one of the healthiest alcohol drinks as it has far less sugar and calories than most other liquors.
We'll be sharing more in upcoming editions. In the meantime, here's a selection of gin inspired cocktails from our resorts around the globe…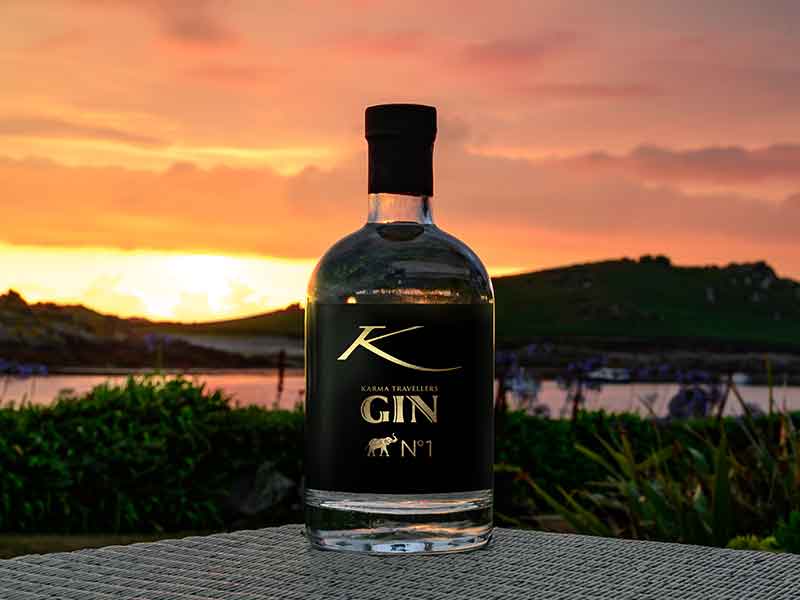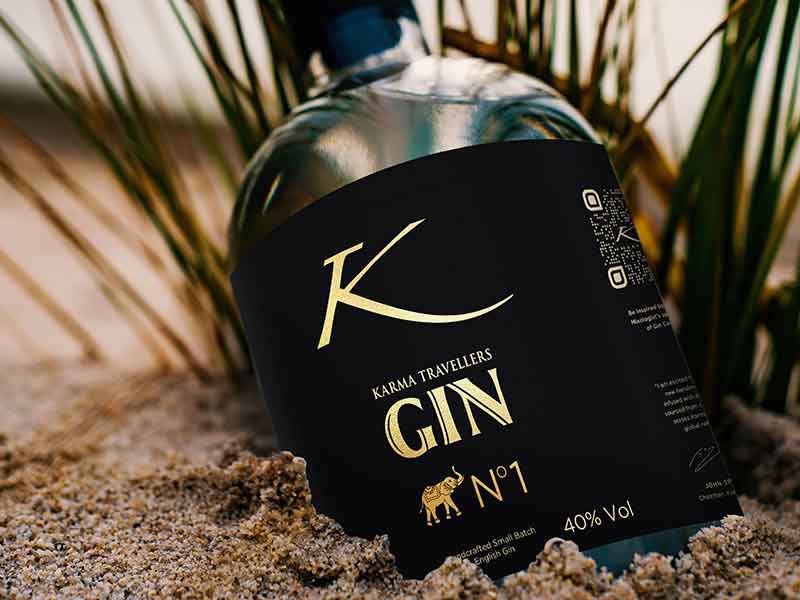 ---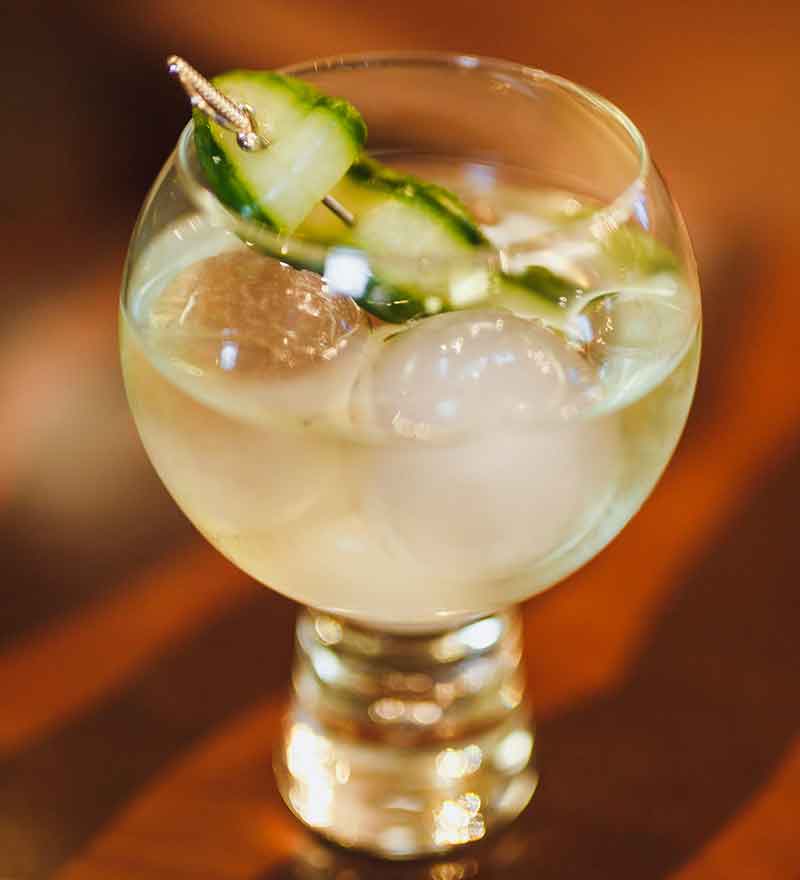 Karma Sanctum Soho
Serve in a wine glass filled with cubes of ice
50ml gin
25ml St. Germain
15ml lemon juice
15ml elderflower
Small chunk of cucumber ( 1 inch)
Shake over cubed ice
Strain into large wine over cubes ice
Top up with 100ml soda ( or as desired)
Garnish with two slices cucumber or rosemary
---
Karma Rottnest – Karma Cloud 9
Add to shaker :
30ml pink gin
15ml triple sec
15ml cranberry juice
15ml orange juice
15ml lime juice
1 scoop of ice
Add candy floss to martini glass. Shake well, single strain into Martini glass (no ice) and garnish with a strawberry wedge and/or with candy floss. Voila!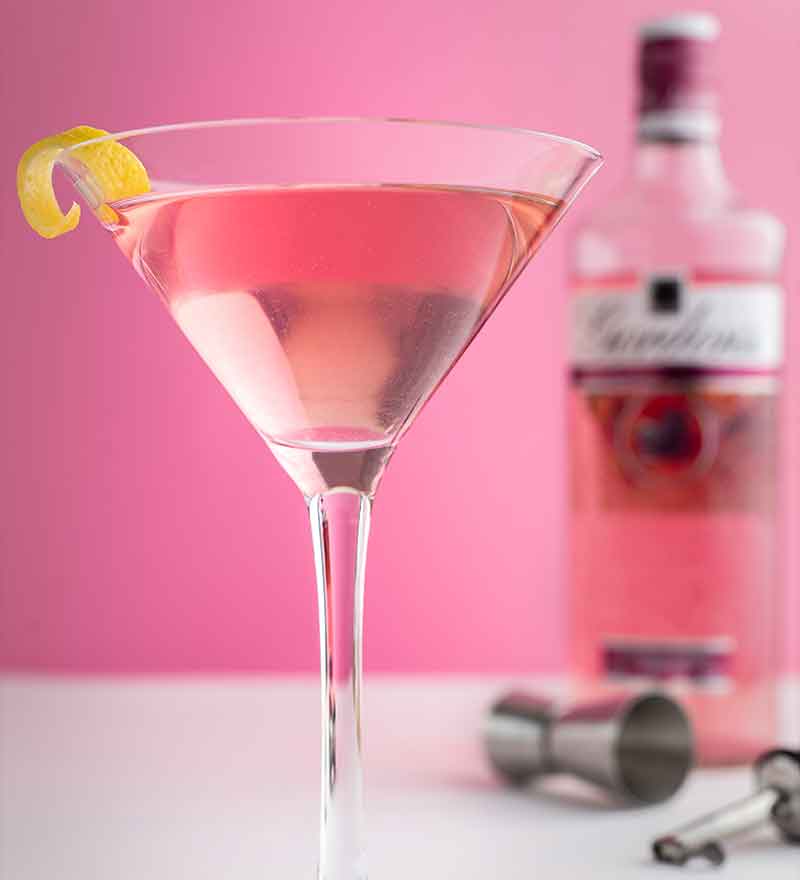 ---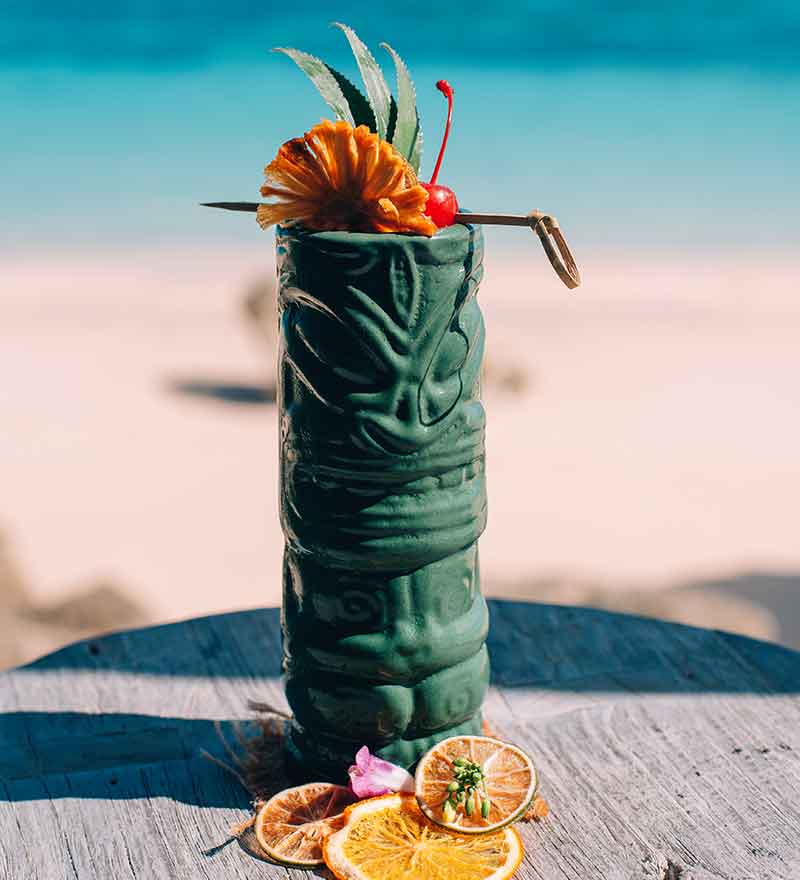 Karma Kandara's Amerta Herbal Gin
Our famous Gin cocktail inspired by Indonesian legendary herbal drink name Jamu Kunyit Asem, made of fresh squeezed turmeric and tamarind, shake with Bombay gin, pineapple juice, coconut nectar and fresh squeezed kaffir lime juice!
45 ml Bombay gin
60 ml Jamu Kunyit Asem
20 ml fresh pineapple juice
2 ml kaffir lime juice
2 teaspoon coconut nectar
1 pcs kaffir lime leaf
Method :
Pour gin, jamu, pineapple juice and kaffir lime leaf into the shaker, add ice cubes and shake well. Pour into aTiki ceramic glass, top up with crushed ice, a dash with coconut nectar and fresh squeezed kaffir lime juice. Garnish with dried pineapple, pineapple leaf and cherry.