Over the last few years, Karma Group has been steadily building its repertoire of fine wines, made especially for us by world-class vineyards in Karma Group destinations around the world. This month, we're delighted to introduce Members to our latest offering: the Karma Rosé from Chateau Caux et Sauzens. This joyous rosé hails from the Carcassonne region of France where you'll surely know that we recently debuted our brand new 19th century property – Karma Chateau de Samary in time for high summer! 
Made from 60% Grenache and 40% Cabernet Franc grapes, the Karma Rosé is a fresh, elegant wine with intriguing notes like English sweets, cooked seafood and fresh fruits. The vines are planted in clay-limestone soil covered with round pebbles, providing the optimal growing conditions for the grapes.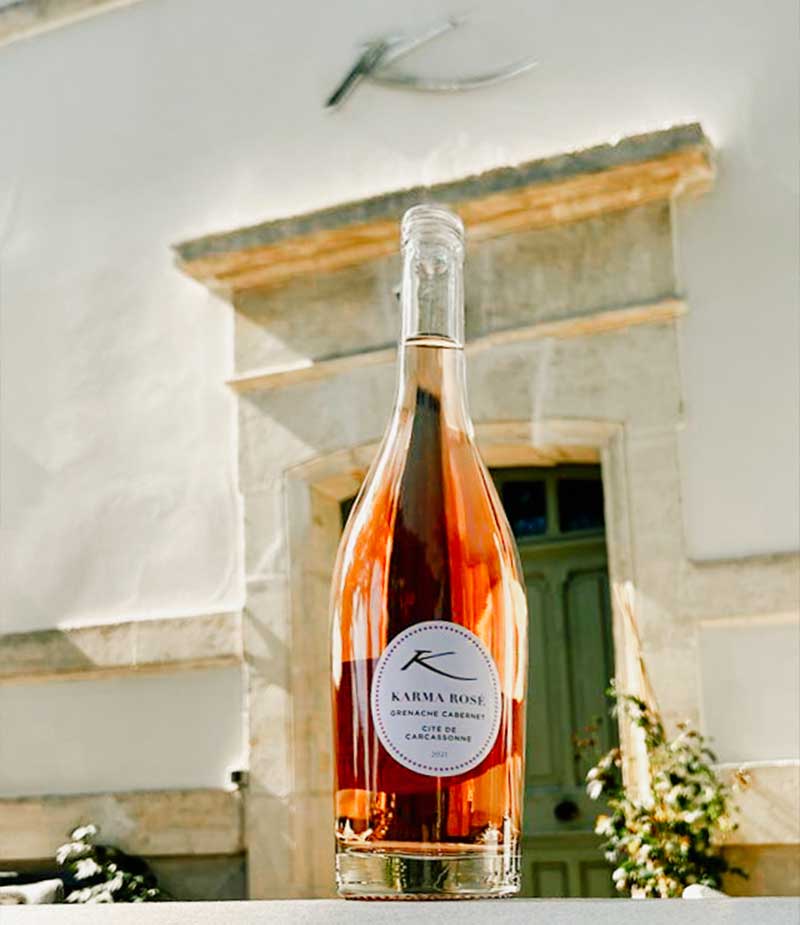 This rosé loves to be enjoyed on long summer afternoons – chilled to perfection of course and served in great company, as an aperitif, with paella or light summer foods. And you don't have to take our word on its calibre: Domaine Caux et Sauzens was a gold medal winner at the International Wine Challenge 2019.
We'll continue to introduce new, world class wines to the Karma Cellar moving forward – including a bracing and aromatic offering from Sancerre…watch this space!