This Just In : The Karma Group has just acquired a 100-year old boutique heritage hotel that is situated in the heart of Yogyakarta on the Indonesian island of Java. Karma Merapi is named after Mount Merapi and nearby attractions include the Sultan's Palace and the 7th-century Borobudur Temple to name a few. 
This latest acquisition brings the Karma Group's stable of hotels and resorts around the world to a staggering 43!
Karma Merapi is a heritage-listed hotel built in central Javanese architecture style. In the past it was used by the Sultan to house his guests and in fact is located just a short stroll from the Sultan's Palace itself.
The hotel boasts 24 stylishly furnished rooms set around a large pool within the spacious grounds and features all the best holiday amenities including the renowned fine dining restaurant, Six Senses.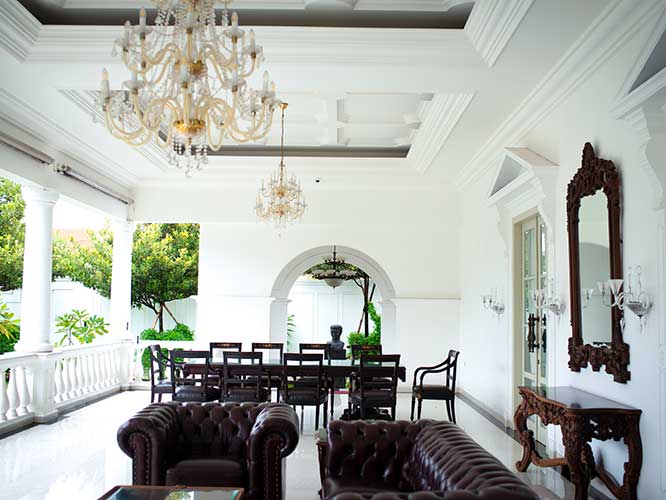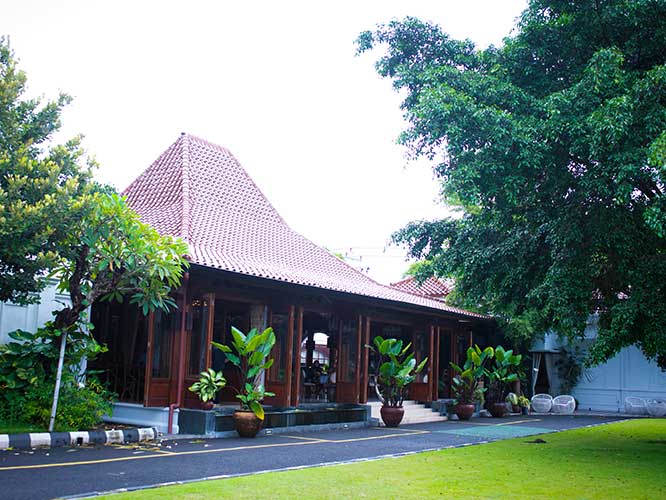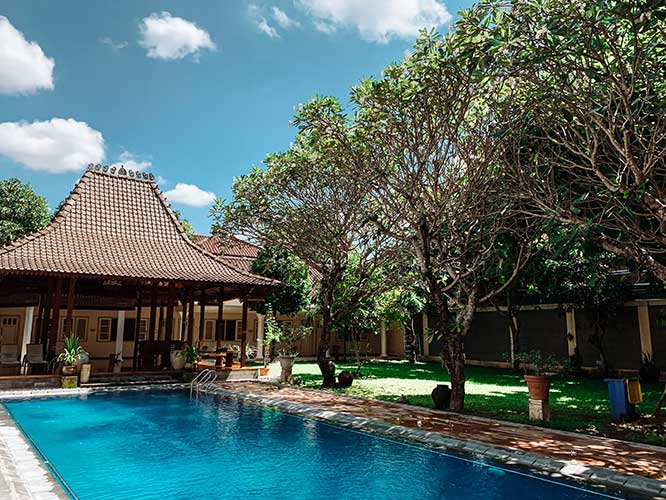 There are a thousand reasons to visit Yogyakarta.
Fondly known as 'Jogja', the city is a melting pot of culinary flavours, traditional arts and cultural heritage including music and dance. Not far from Karma Merapi is the Museum Sonobudoyo, the Sultan's Palace and the Jogjakarta Presidential Palace.
Elevate your spirituality with a visit to magnificent temples including Prambanan of the powerful Mataram kingdom of the 16th and 17th century. The most important must-visit is the 7th century Buddhist temple of Borobudur, the largest Buddhist temple in the world.
Experience the five 'scenic beach wonders' including Parangtritis, Indrayanti, Pok Tunggal, Siung, Krakal, and Jogan – each promising a most photogenic landscape. Other nature-nurture wonderlands include Puncak Becici, Pinus Pengger, and Jurang Temsbelan and the Merapi volcano.
Explore the fascinating Kraton Yogyakarta (Yogyakarta Palace) situated beside the alun-alun (main square). This is a walled palace complex that encompasses homes and residences as well as market, shops, cottage industries, and mosques.
A must-visit is Kota Gede (Old Town), a pretty neighborhood of narrow streets and mosaic-tiled houses. Known as the center of Yogya's silver industry, watch silversmiths at work and pick up amazing handcrafted pieces. Alternatively, meander along Malioboro road that is the biggest shopping street in Yogyakarta. From local traditional crafts to batik and Javanese puppets, you'll find many choices of souvenirs and gifts to bring home.
Get a glimpse of the traditional way of life with a visit to villages including Tembi, Pentingsari, and Nglanggeran. Meet the locals and learn new skills such as playing the gamelan, weaving janur, and performing a Javanese traditional dance.
A visit to Indonesia is not complete without sampling its culinary wonders. Be sure to try the Gudeg that is a special traditional Javanese recipe iconic to the city. Bakpia is a traditional snack bursting with flavour. For a beverage, treat yourself to a Jamu health tonic made with local herbs and turmeric!
Karma Merapi is conveniently located 30-minutes from Adisucipto Airport and just over an hour away from Jogjakarta's International Airport (YIA).
This acquisition continues the Karma Group's strategy of providing resort locations, including many in the Indonesian archipelago, all easily accessible and popular with the domestic market, whilst also having a strong appeal to international travellers.
Make sure you put Karma Merapi on your must-book list for 2022!