We are honoured to announce P-A-T-T-E-R-N-S [patterns.work] has won two prestigious awards for their sustainable designs for Karma Group projects for the 2020 'Rethinking the Future Architect Awards' (RTF).
A First Prize Award in the hospitality concept category was granted to Karma Bequia, a sustainable resort proposed for Bequia island in the Grenadines Islands on Saint Vincents in the Caribbean. A Third Prize Award was for Stiff Chili [Karma Sanctum Bali], a proposed 40-suite sustainable resort in Uluwatu in Bali.
Says P-A-T-T-E-R-N-S Director Georgina Huljich: "Working with John and the entire Karma team has granted us the possibility to challenge our practice by integrating a genuine sense of local vernacular and pushing the boundaries of what represents the conventional. Both projects embrace the highest hospitality AND aesthetic standards framed by both Karma and P-A-T-T-E-R-N-S as brands, along with being unique and full of character."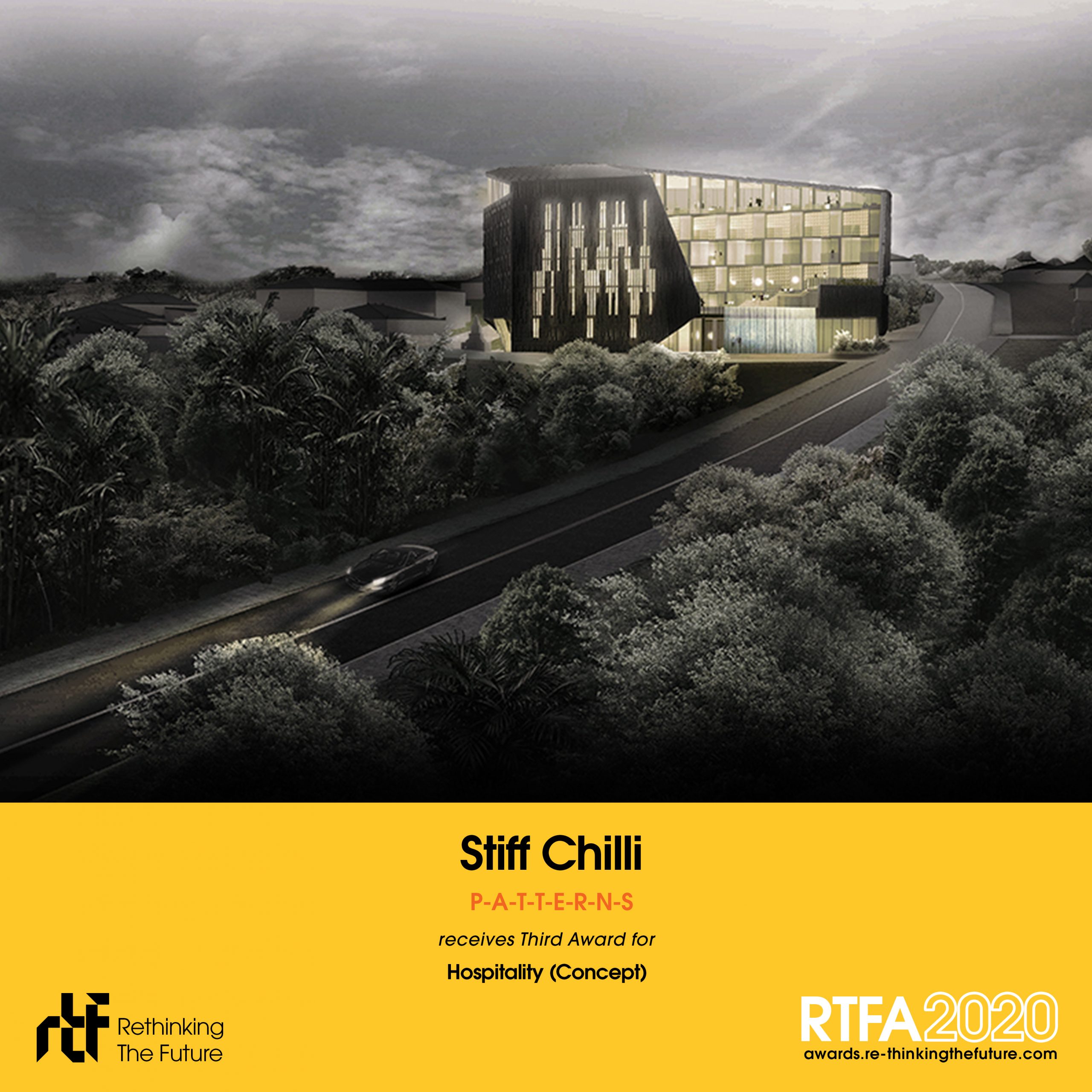 The annual 'Rethinking the Future Architect Awards' are given to projects showcasing excellence and innovation in architecture and design.
Adds John Spence, Karma's Chairman. "Good architecture is a Vital part of creating a successful resort and is a passion of myself and the company. I am very proud that we have received these awards and want to congratulate Georgina and her team of extremely talented people."
This year, 1500+ entries were registered from more than 50 countries, spanning architecture, landscape, urban design, product design, and interior design categories.