Phuket is one of our favourite slices of paradise in the world – and for good reason. Though most people are familiar with the eponymous island, Phuket is actually a province which incorporates an archipelago of 39 smaller islands that offer the kind of off-grid, nature based pleasures that are all too fleeting in today's turbo-charged modern world. So why not venture beyond the borders of Phuket Island and discover these nearby jewels of the Andaman Sea…
---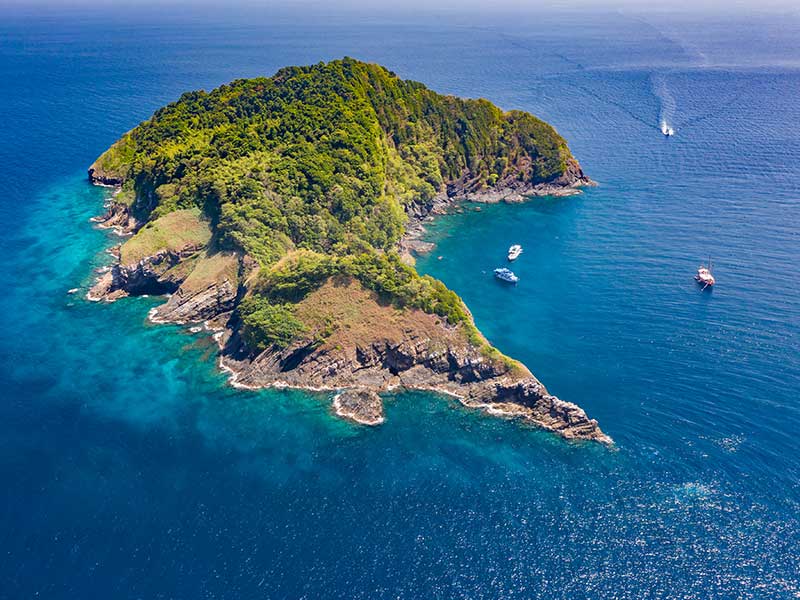 Koh Bon: Koh Bon is an uninhabited island that's a must see for nature lovers. Spend a morning or an afternoon exploring lush tropical rainforests, secluded coves and sheer cliffs that are home to many species of seabird and offer panoramic views across the ocean. Then take your boat round to one of the pristine white sand beaches for a private picnic…sheer bliss!
Koh Racha: Just a short boat ride from Phuket, Koh Racha is actually a pair of islands known for their crystal-clear turquoise waters and colourful coral reefs teeming with fish. Dive into an underwater wonderland and get up close and personal with the marine life. It's a great site for snorkelers and scuba divers alike. If you prefer to stay at surface level, paddle a kayak around the island – or simply set yourself up on the sugary soft sand and let the gentle waves lapping the shore lull you into a state of deep relaxation.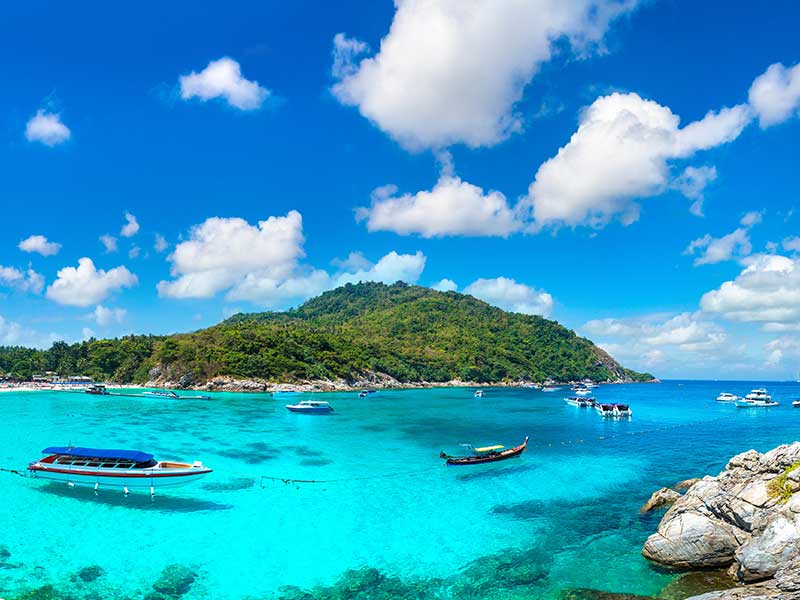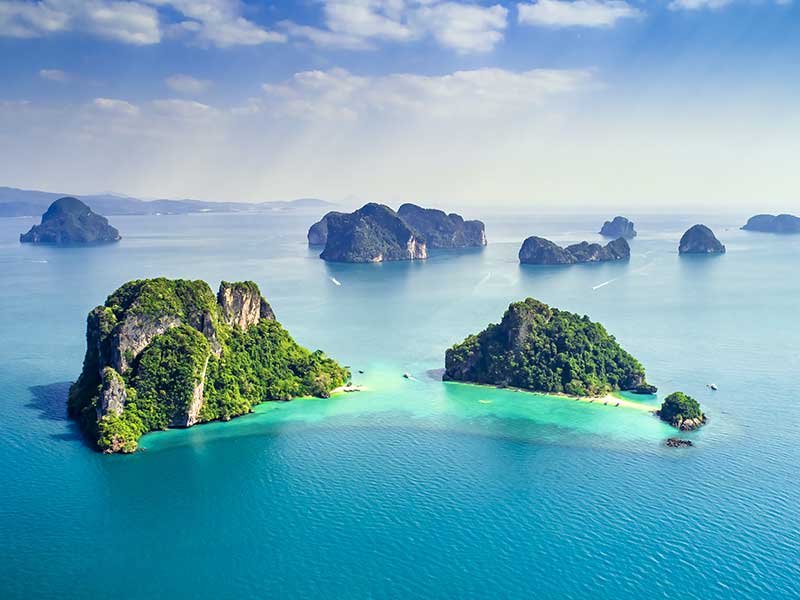 Koh Yao Noi: Take a break from the kaleidoscope of sights and sounds on Phuket Island and head to Koh Yao Not where you'll find serenity in spades. This idyllic island, which featured in the James Bond movie The Man With the Golden Gun, features pristine beaches, lush jungle and breathtaking views. Immerse yourself in laid-back island life, explore nature trails, or simply relax on the unspoiled shores before sampling delicious local cuisine including fresh locally caught seafood.
---
If you're interested in exploring the islands in the Phuket archipelago, simply contact your Karma Concierge or speak to Reception at Karma Royal Boat Lagoon who will arrange an unforgettable island-hopping experience.