Karma Spa at Karma Kandara resort is regarded as one of the best locations for a spa in Bali. Set into the rugged limestone cliffs with 180 degree views over the Indian ocean, the natural spa features a cluster of spa huts, a relaxation lounge, and an infrared detox sauna.
Launched in 2008, Karma Spa has picked up several local and international awards.
It's ethos 'it's all about the therapists' can be experienced through the deeply healing, therapeutic and wellness treatments.
We are proud to share another glowing review by Epicure magazine about our award-winning Karma Spa – and hope to see you on location there soon!
---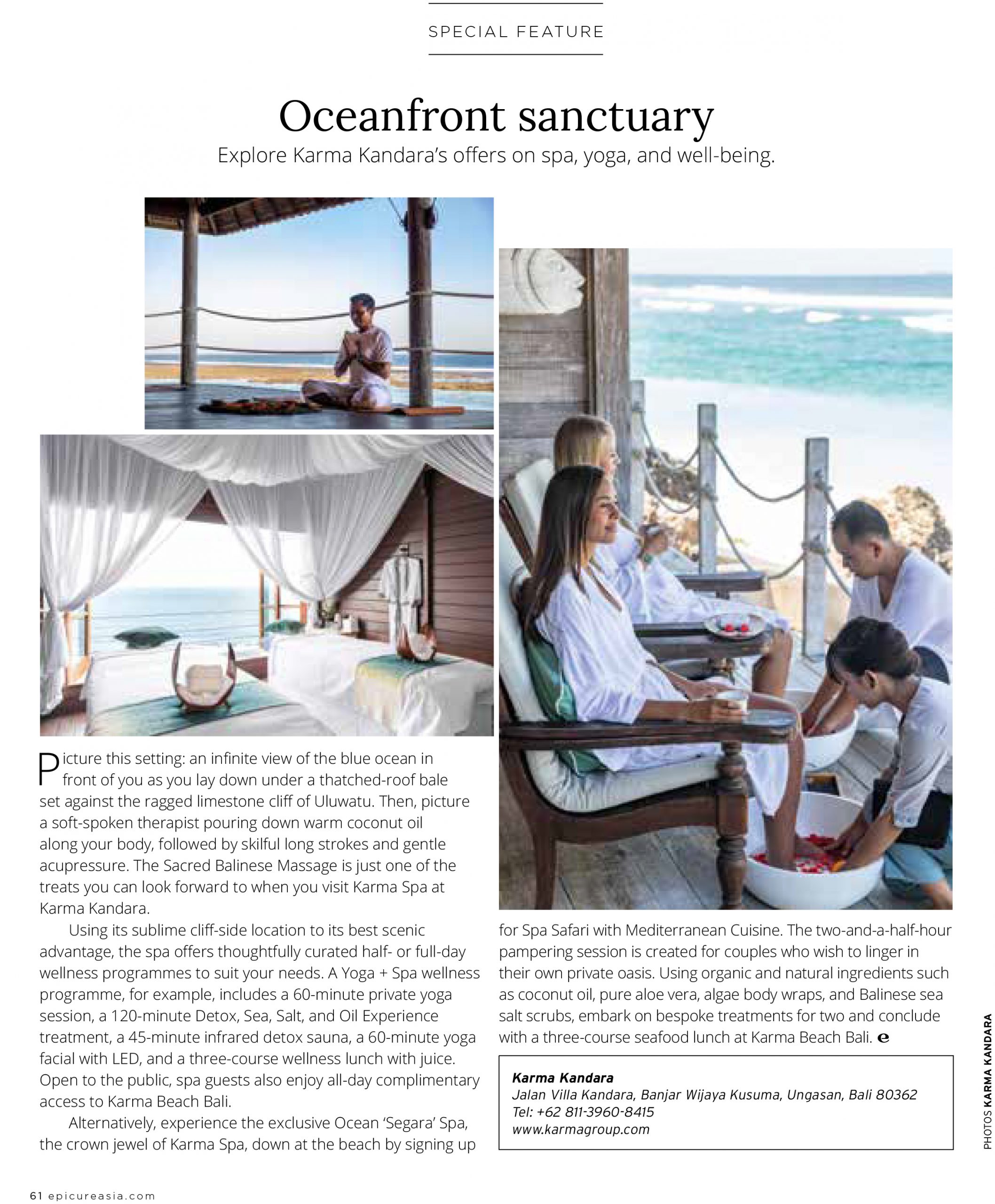 ---