After months of lockdown, I am sure your doggie deserves a much-needed getaway as much as the rest of us. Which is why we are recommending Karma St. Martin's (reopening in July) for you and your VIP (very important pet) companion.
The good news is Karma St. Martin's hotel has been listed as one of England's best for pets by Jenny Green and her Westie Ernie (read their article published in the Sunday Mirror in the link below), but the hotel has also picked up several awards for being dog-friendly including Bronze for Dog-Friendly Business of the Year in South West England.
Indeed, the island is full of incredible coastal hikes and trails (the hotel is only a bone's throw away from the water), so you will both get plenty of fresh air and exercise. Dogs are also little happiness boosters and make such great conversation starters as well (woof!).
Pet services and amenities at Karma St. Martin's include a doggie welcome pack containing treats, blankets, and a doggie bowl and you can even book a doggie-sitter – or 'Dine with your Dog' at the hotel's elegant restaurant.
Read about Jenny Green and her Westie Ernie's 'Barking about Britain' article below.
---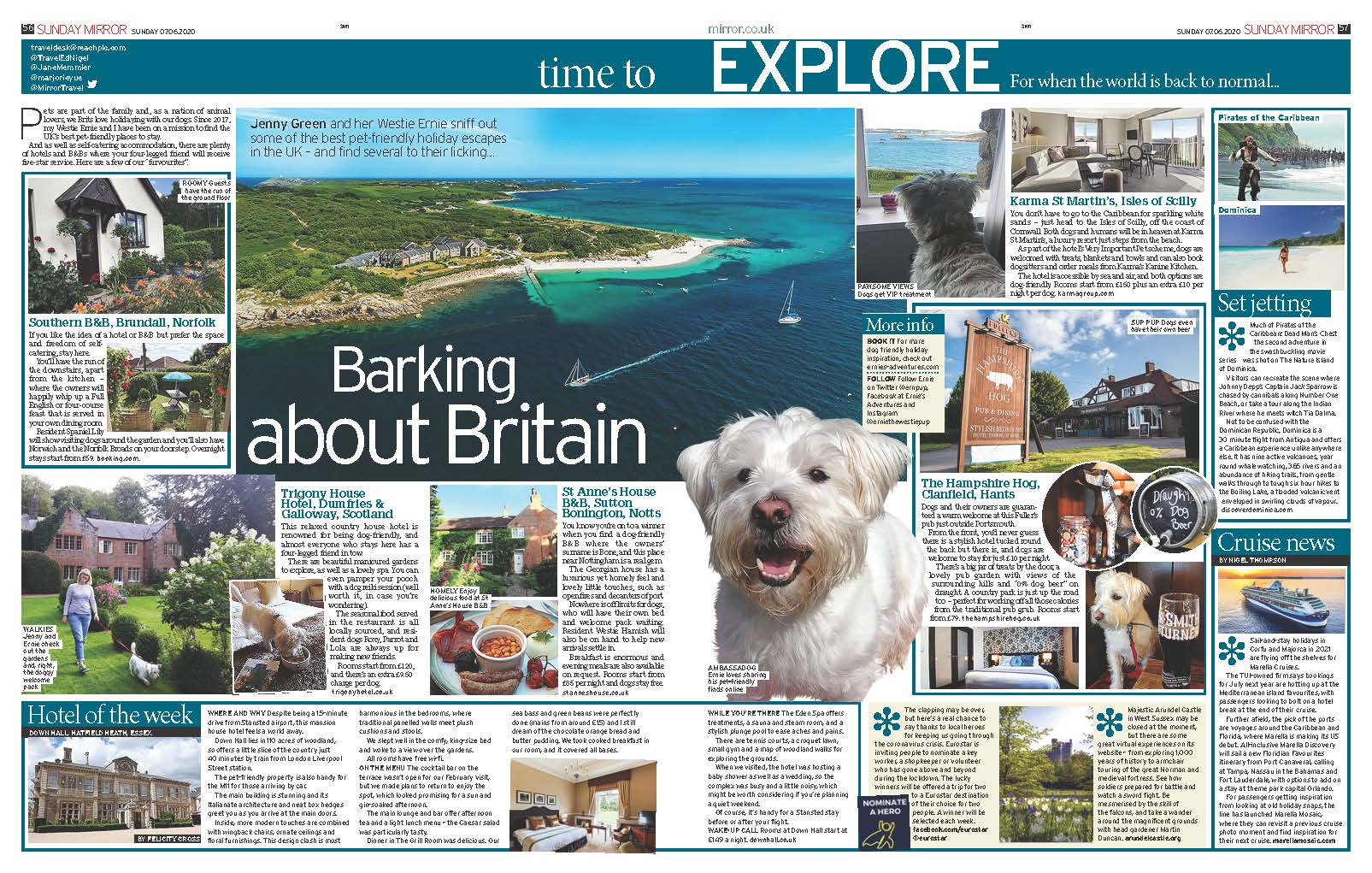 ---