Welcome to Karma Group's newest acquisition in India: Karma Martam Retreat in stunning Sikkim Province.
Bordering Bhutan and Nepal, Sikkim is one of India's most spectacular provinces – a world of soaring snow capped Himalayan peaks, fertile valleys and mirror-like lakes reflecting the sky. It is culturally fascinating too, blending a colourful mix of customs, religions and ancient traditions from different communities – the main ones being three tribes that have lived in these lands for centuries – the Lepchas, the Bhutias and the Nepalese.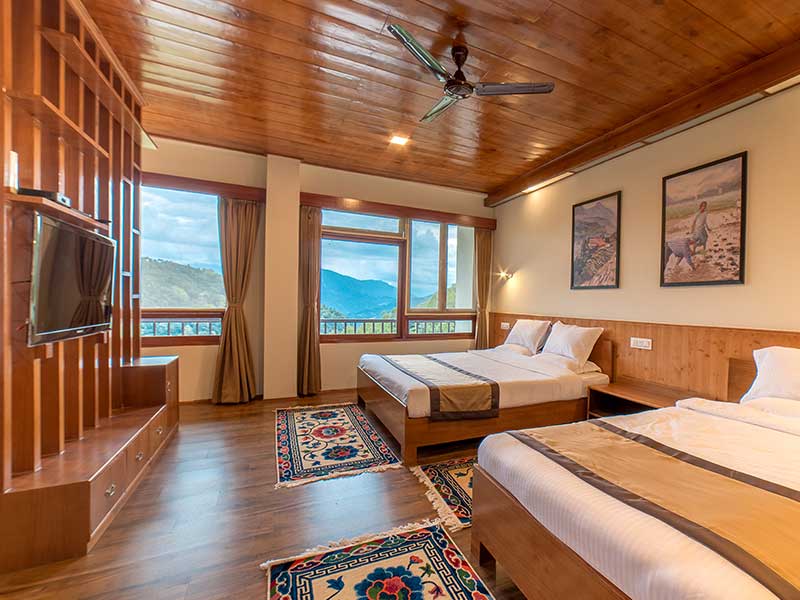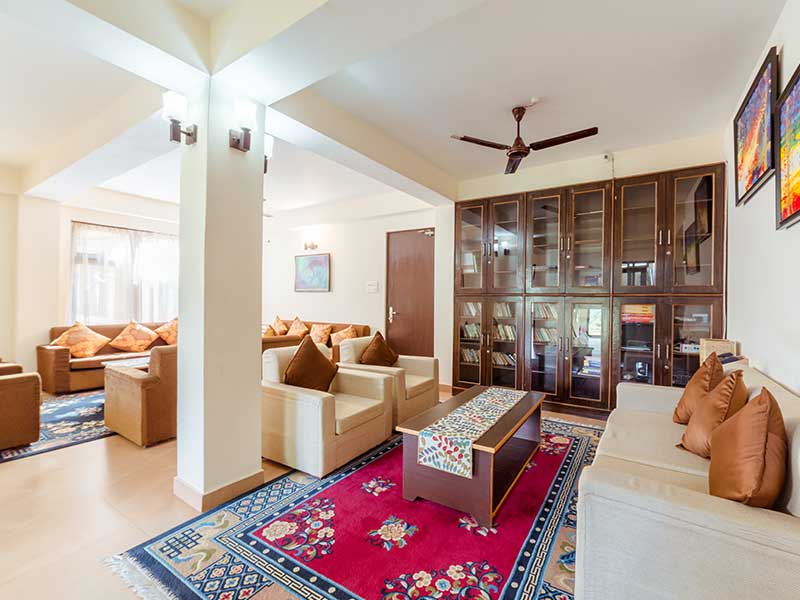 Karma Martam Retreat nestles in a jaw-droppingly beautiful valley of stepped rice paddies in the pretty village of Martam, just 29 kilometres from the provincial capital Gangtok. In the local Bhutia language, Martam means 'land of butter and golden barley' – an auspicious name that's reflected in Karma Martam Retreat's stunning setting. The resort is surrounded by the lush forests of the Fambong Lho Wildlife Sanctuary, home to species including Himalayan Black Bear, Musk Deer, Yellow Throated Martens and the incredibly rare Bear Cat. It faces the majestic Nathula Range – of which Mount Everest is a part. Did we mention it's spectacular?! Even better, temperatures never exceed 27 degrees centigrade even in the height of summer, while evenings tend to be nice and cool thanks to the mountain setting.
The contemporary pared-back minimalism of the resort blends perfectly with the environment and features 27 smartly appointed units. Karma Martam even boasts its own private organic kitchen garden, offering guests farm to table produce as well as other delicious locally sourced ingredients.

The Karma Martam Retreat experience is all about unplugging and reconnecting with nature. Set out on exhilarating treks into the mountains, wander dreamily through vibrant rhododendron forests, or conquer the breathless heights of the Goecha La Pass. For adrenaline junkies there is high octane white-water rafting to be enjoyed on the Teesta river or hit the rugged trails on a mountain biking adventure.
BOOK YOUR HIMALAYAN ADVENTURE