Discover the vibrant shores of Goa with Karma's third edition of our deep dive into the Pearl of the Orient: though sun-kissed beaches and swaying palms tend to steal the spotlight, we're inviting you to embark on a journey that delves deeper into the state's multilayered identity. Over four enriching days, we will guide you through a tapestry of culture, culinary wonders, and seldom-heard stories – all while basking in the opulent comforts of Karma Royal Palms.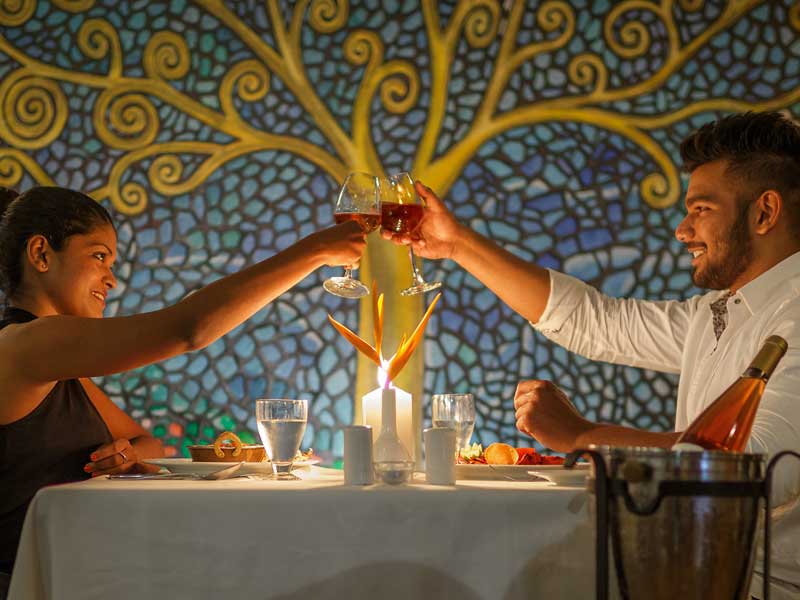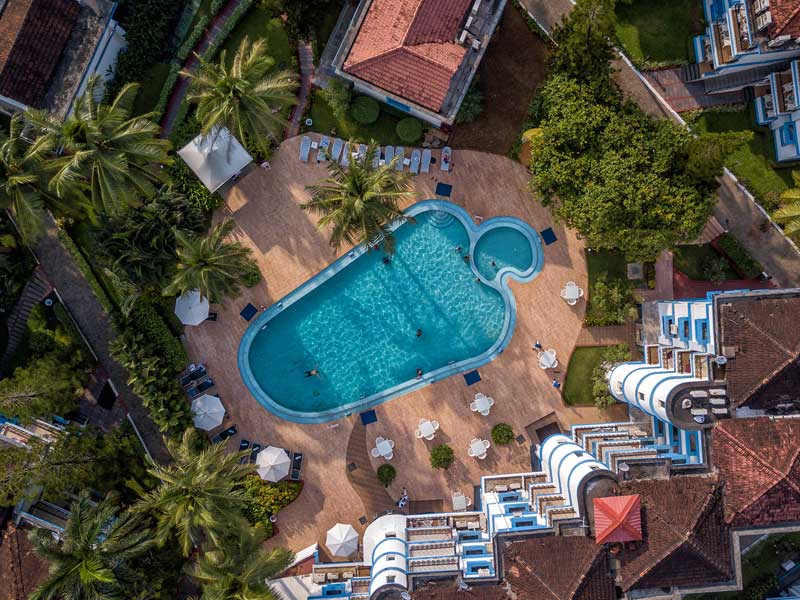 Day 1: A Taste of Tradition (15 December)
At noon, gather in the lobby to meet Chef Kundan, our culinary guru. Follow him to 'The Goan Kitchen' in Loutolim village for a traditional Goan lunch prepared by local women. Witness the art of making bebinca, a quintessential Goan dessert, in action.
Day 2: Margao Unveiled (16 December)
Join Keegan, your coordinator for the day, in the lobby at 3:30 pm. We'll explore Margao, South Goa's bustling commercial hub. Meander through its charming by-lanes, visit the majestic Holy Spirit Church, and admire the beauty of historic mansions.
Day 3: Secrets of Chandor (17 December)
Set out at 9:00 am with Anand as your guide to discover the 'Houses of Goa' in Chandor. Step back in time as you wander through 500-year-old mansions, explore the remnants of the Kadamba Kingdom, and unveil the mysteries of the queen's footprints.
Day 4: Riverside Picnic in Canacona (18 December)
On the final day of this unforgettable journey, Payas will lead you to a serene riverside spot in Canacona, South Goa. Revel in an authentic Goan picnic, featuring mouthwatering local cuisine, refreshing feni, and the opportunity to cool off in a freshwater stream.
So come join us as we uncover the hidden treasures and savour the authentic flavours of Goa. Karma Group invites you to experience the heart and soul of this remarkable destination. Don't miss this chance to explore the unexplored side of Goa with us!
---

Expression of Interest