December 3rd was the Karma Group's 28th anniversary and in true Karma style we invite readers to celebrate with us.
To start with, we are giving away eight one-week gorgeous holidays in our weekly quiz plus active Members can win one of several 7-14-night stays, some with resort credit up to $1,000!
What began with a simple resort on a Goan beach is now a global hospitality brand with so much soul. The concept of Karma Group was born in 1993 when a young British-born entrepreneur, John Spence, first visited Goa in India. A former music agent who cut his teeth representing bands such as Culture Club and the Eurythmics, John says he knew immediately he'd found the place he wanted to launch his first resort property.
Fast track 28 years, and Karma Group has a fabulous collection of several iconic hotels and resorts across India. The properties range from an original 18th century Haveli built during the golden age of the Maharajas, a boutique hotel located in the beautiful 'City of Lakes', Udaipur, Rajasthan, a retreat-resort located nearby the famous Jim Corbett Tiger Reserve, a resort perched upon a hillside in the snow-capped ranges in Dharamshala, and a desert safari resort and camp in Jaisalmer, to name a few – with many more acquisitions in the pipeline. 
Says John: 'We strive as a company to embody the celebration of life, inspired by beauty and style, fitness and health, in the world's most beautiful locations.'
Today there are over 60,000 Members and clients from over 100 countries around the world who choose to stay at one of the exclusive properties.

However, the Karma Group is no ordinary hotel group.
Staying at a Karma Group property could almost be described as an experience-driven private Member's club.
The hospitality company's ethos is very much about offering extraordinary experiences in private, safe and exclusive surroundings. From the award-winning Beach Clubs and Karma Spas to world class restaurants, entertainment, retreats and even boutique karma wines, the hospitality group creates products for five-star travellers who understand that reaching their destination is only the start of their journey.
Alongside the stable of hotels and resorts, the group recently introduced a series of unique travel services including Karma Kasa, Karma Club and Karma Concierge. Additionally, Karma Group added several new resorts to the club's global footprint including Karma Golden Camp, Jaisalmer and Karma Seven Lakes, Udaipur in India, Karma La Herriza in Southern Spain, Karma Merapi in Indonesia and Karma Song Hoai in Vietnam.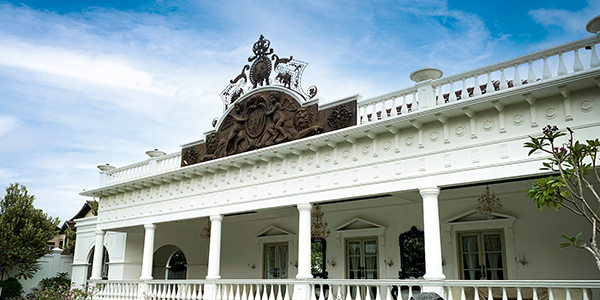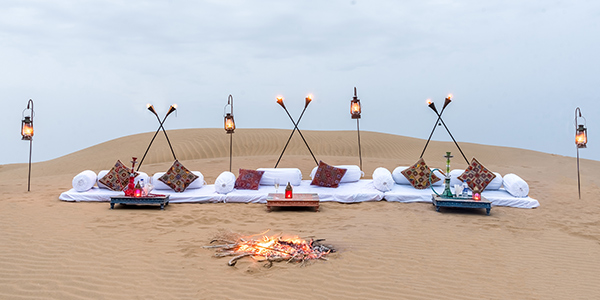 At the heart of Karma Group, however, is Karma Cares, which is the philanthropic wing of the brand.
The Karma Group is involved with charities including Christel House in Bangalore that provides food, education and holidays for underprivileged children. The Bali Life Foundation strives to give hope, dignity and purpose to disadvantaged children in Bali. Karma Group also sponsors the Kupu-Kupu Foundation , Puspadi Bali , CHIA Vietnam and other sports and philanthropic events.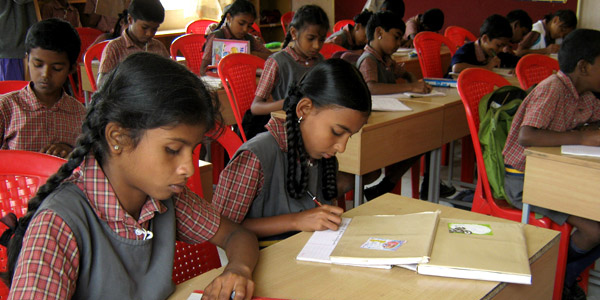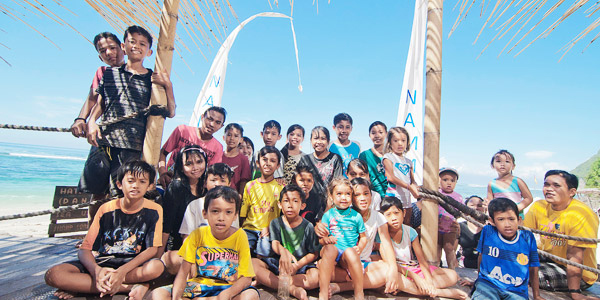 During the pandemic, Karma Group elevated its philanthropic efforts by donating over £50,000 to the British Asian Trust as part of the Karma Mayday initiative sending desperately needed oxygen to India and Karma Frontline, forming a partnership with Operation Recuperation UK which gave away 500 holidays to frontline medical staff around the world, as well a much lauded Oxygen and Rice Drive in Bali.
Says John: 'Giving back is just good Karma! An integral part of our Karma philosophy is to respect and actively help the people and places in which we are located. That's not just because it's the 'right' thing to do – it's because that's who and what we are; a company that cares.'
As the Karma Group evolves and expanda, new products are continually being launched to keep the brand relevant and invigorated – all of which provides amazing options to loyal Members, owners and guests.
'Whatever you give to the universe comes back,' says John. 'That's where the whole 'karma' thing comes from. I believe it's everyone's duty to do what they can to help the world and this is at the heart of all of our global enterprises.'
To find out more about the incredible one-week holidays, please check our weekly quiz in this edition.