As our Phuket resort, Karma Royal Boat Lagoon is now available for bookings following a hiatus during the pandemic, we thought a timely reminder of the region's highlights was in order…

Thailand's Southern islands are rightly counted among the most desirable in the world for travellers, with their glittering palm fringed beaches, rich Buddhist culture, heady nightlife offerings and tropical beauty. Phuket is in fact the name of the province – the island of Phuket being the largest of an extensive archipelago that includes 32 smaller islands – offering  a magical mix of stunning natural landscapes and seascapes including the legendary Phang Nga Bay, with its gorgeous limestone monoliths clad in jungle, including the much-photographed James Bond Island combined with exhilarating activities like surfing, sailing and diving.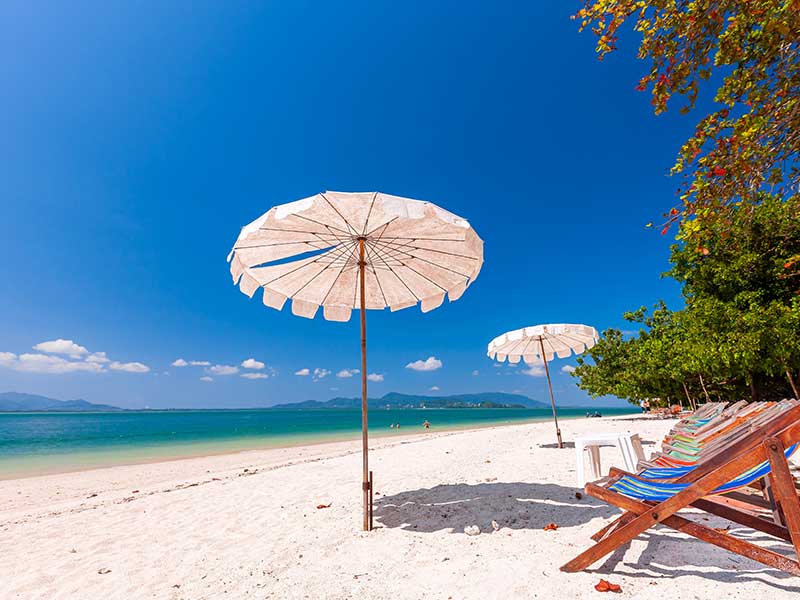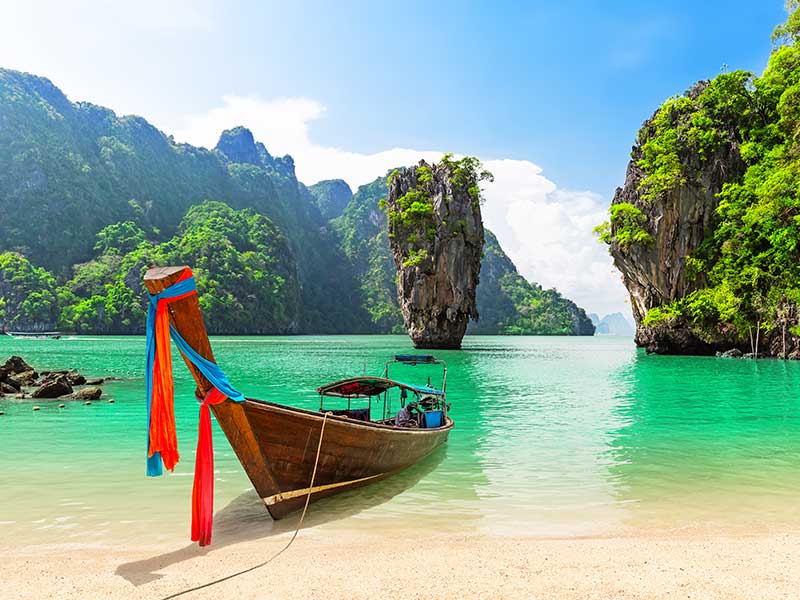 Phuket itself is one of the most famous island destinations in the world for good reason. Over the last decade or so, it has established a reputation as an upscale yet laid back destination, with myriad offerings for visitors. While Patong remains party central, with packed beaches, bars and boutiques, head to the south of the island with its dramatic  limestone peninsulas,  spectacular ocean panoramas and colourful Rua hang yao longtail boats and you'll discover a very different atmosphere – think quiet beaches with steep jungle backdrops and friendly locals. Meanwhile, up on the Northeast coast, beautiful Bang Tao beach offers eight kilometres of sugary white sand giving onto the pellucid waters of the Gulf of Thailand. If you're looking for some excitement, check out adventure park Blue Tree, a multifaceted entertainment centre including a water park with  high octane water slides, cliff jumping and fly board aquatic shows as well as a host of retailers and eateries.
BOOK MY PHUKET EXPERIENCE