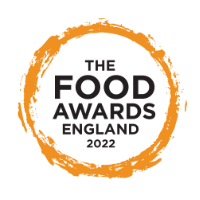 Karma Salford Hall's Head Chef James Woodhams will be heading up to Manchester next month, as his visionary – and exceedingly delicious culinary creations have grabbed him a coveted spot in The Food Awards England 2022 final!
The Food Awards England is now entering its seventh year celebrating the best and brightest of the culinary industry in England. This year's event takes place at The Mercure Manchester Piccadilly Hotel, with a wide range of award categories recognising everything from specialist cuisines to serving staff to manufacturers to dining spaces.
A spokesperson from the Award's committee explained that the aim was to pay homage to those who provide "authentic", "unique" and "memorable" dishes and experiences to the people of England. We can attest that at Karma Salford Hall, these adjectives apply not only to James Woodhams hearty, locally inspired approach to cooking, but to the entire property with its fascinating Tudor history, extensive grounds and gorgeous Cotswolds location.
James grew up in a family of hoteliers and learned how to cook from his father at a very young age – a culinary apprenticeship that has built in him a deep passion for all things food. Over the course of his career, he's worked at some of the best kitchens in the British Isles. Being located in the Cotswolds allows him to take full advantage of all the flavourful farm fresh produce and livestock for which the region is famous. It's wonderful that all his hard work is being recognised. Best of luck to him and to Tempest Restaurant in the Finals!