With our brand new Spanish resort Karma La Herriza now officially open, we figured we'd share some of the best Summer season experiences on offer, all within easy reach of the resort. Karma La Herriza is located in the stunning Southern region of Andalusia, in the town of Gaucin, Malaga – itself a major attraction. It's also the perfect gateway for exploring the surrounding area. With its Mediterranean climate, diversity of landscapes, unique cultural tapestry and rich culinary heritage, Andalusia offers a kaleidoscope of unforgettable Summer experiences within reach of Gaucin. From stunning beaches to historic cities, here are five Summer outings not to be missed.
---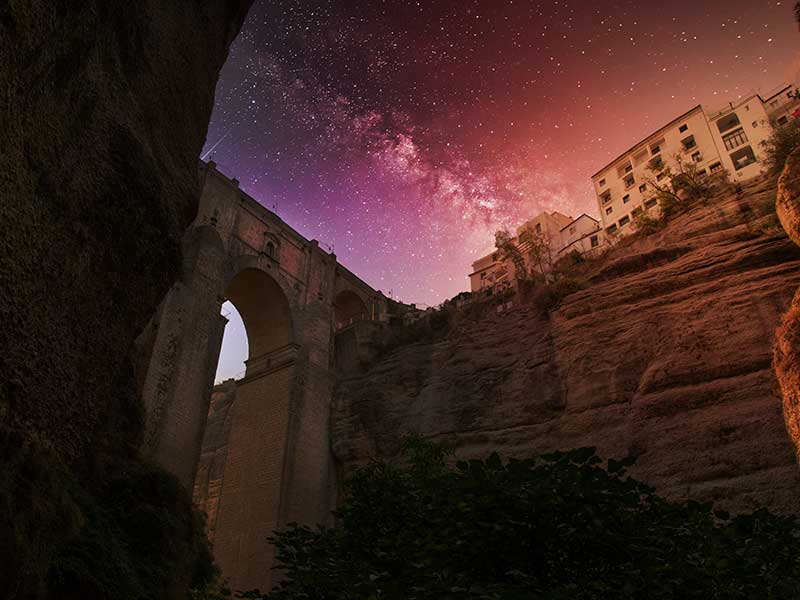 Explore Ronda: Just a short distance from Gaucin, the historic town of Ronda offers breathtaking views from the Puente Nuevo, a famous bridge spanning the dramatic El Tajo gorge. Stroll through the historic streets, visit the Moorish palace of Casa Don Bosco, and enjoy the vibrant atmosphere of the Plaza de Toros, Spain's oldest bullring. Ronda's unique blend of history and natural beauty make it a must-visit destination.
Discover the White Villages: Gaucin is surrounded by the picturesque Pueblos Blancos, or White Villages. Take a leisurely scenic drive through the Andalusian countryside and visit nearby villages such as Casares, Benarrabá, and Algatocín. Take in the traditional whitewashed houses, narrow streets, and rural surroundings and refresh yourself at the local tavernas.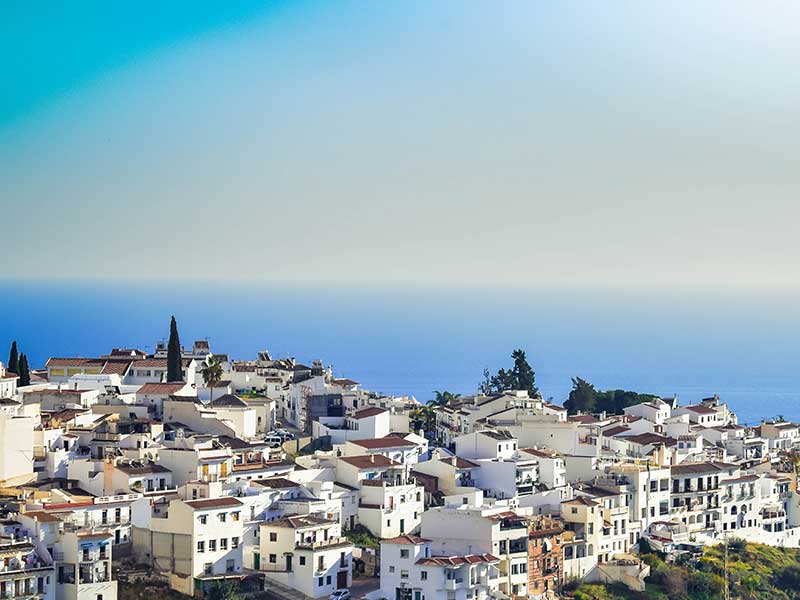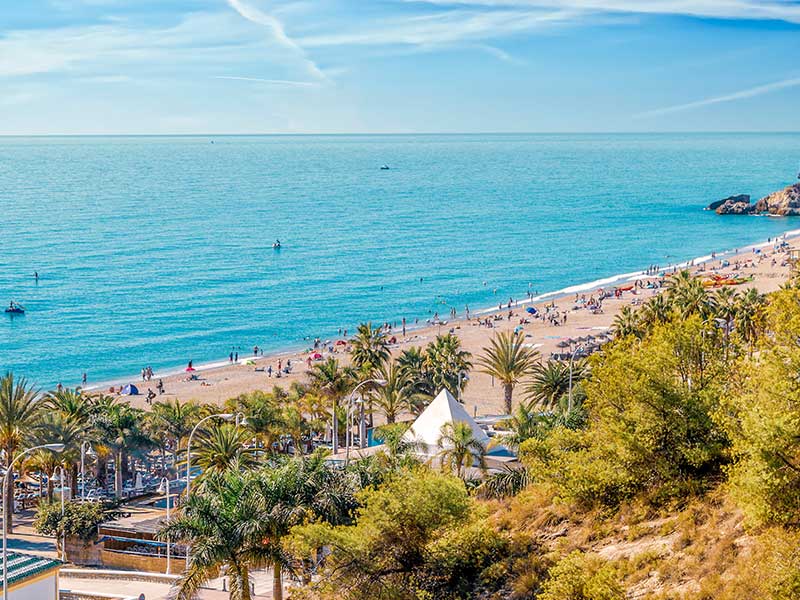 Relax on Costa del Sol's Famous Beaches: Gaucin is within reach of the legendary Costa del Sol with its breathtaking coastal landscapes. Spend a day lounging on the golden sands of Estepona, Marbella, or Nerja. Take a refreshing dip in the azure waters of the Mediterranean Sea or try water sports like snorkelling, paddle boarding or even jet skiing. The Costa del Sol offers a perfect blend of relaxation and beachside fun.
Visit Malaga City: Take a day trip to the vibrant city of Malaga, located just a short drive from Gaucin. Explore the historic city centre with its ancient Roman theatre and majestic cathedral. Visit the Picasso Museum and enjoy a leisurely stroll along the lively waterfront promenade. And of course, savour the delicious Andalusian cuisine in the local restaurants.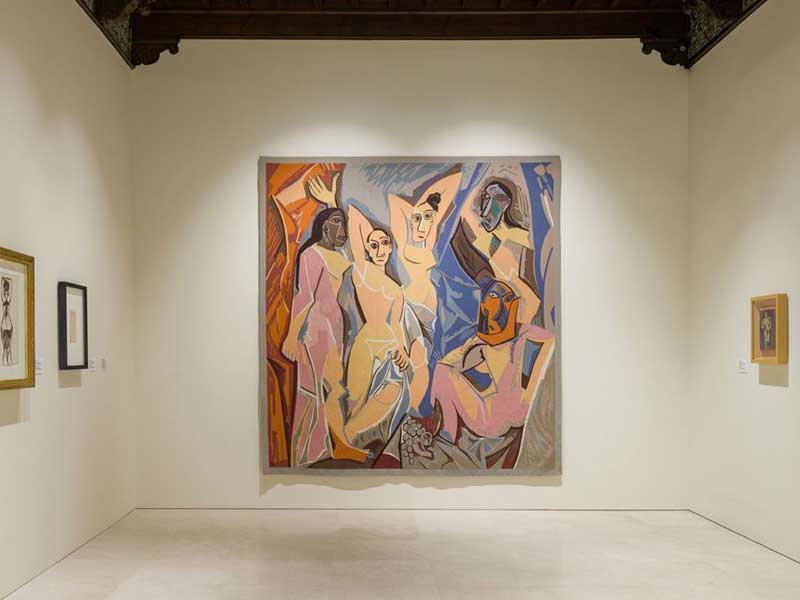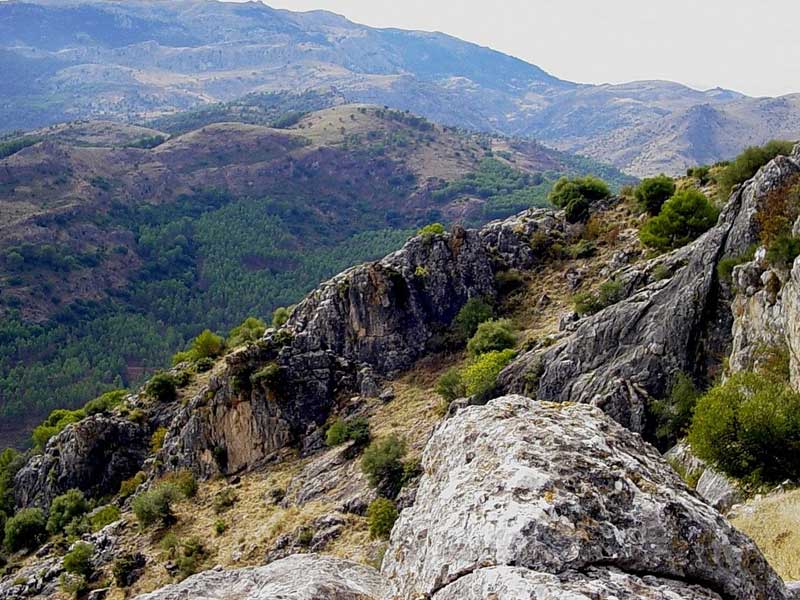 Explore the Natural Parks: Gaucin is surrounded by stunning natural parks, including the Sierra de las Nieves and Los Alcornocales. Wander well-marked hiking trails traversing breathtaking landscapes, including rugged mountains, lush forests, and sparkling rivers. Discover hidden waterfalls, unique endemic flora and fauna, and breathe in the fresh mountain air – a welcome respite from the Summer heat of the coast.
---
Andalusia is a truly immersive and enchanting destination, filled with vibrant nature experiences, unique history and culture and laid back coastal vibes – the perfect place for an unforgettable Summer adventure.