Rajasthan is famed the world over for its arts and crafts. Artisans here have honed their skills for centuries, creating quintessential products ranging from gorgeous textiles to intricately wrought jewellery to painted pottery… here are five must-haves on your next Karma holiday in the Land of Kings…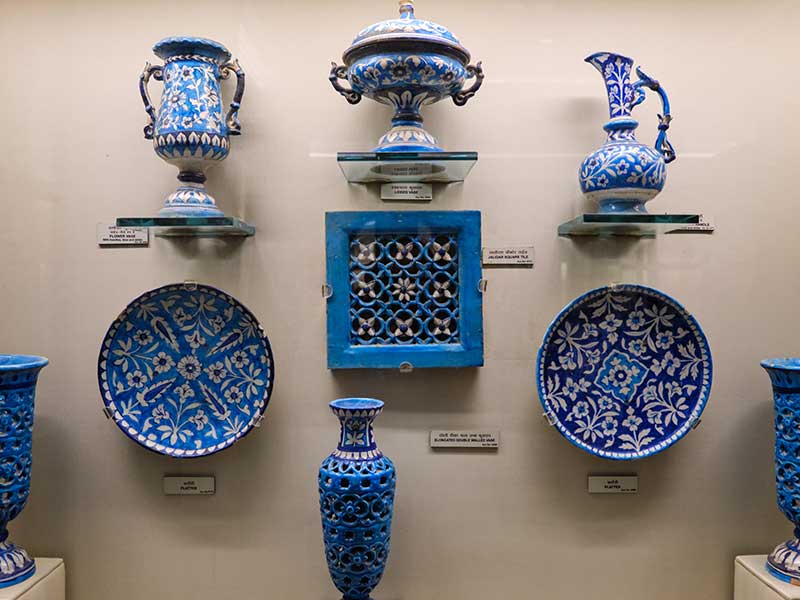 Blue Pottery: Jaipur's famous Blue Pottery is a visual treat that adds a touch of elegance to any home. Its distinctive blue and white designs use stunning cobalt dyes with designs often inspired by nature. Head to the Blue Pottery Art Centre in Jaipur – not too far from Karma Haveli, where you can browse an extensive collection of handcrafted plates, bowls, vases, and tiles.
Kundan Jewelry: Rajasthani Kundan jewellery is renowned for its exquisite craftsmanship. Adorned with precious and semi-precious stones, this traditional style of jewellery has long signalled opulence and royal status. Visit Johari Bazaar in Jaipur – just 3km from Karma Haveli – where skilled artisans create stunning Kundan pieces, from necklaces and earrings to intricate maang tikkas (forehead ornaments).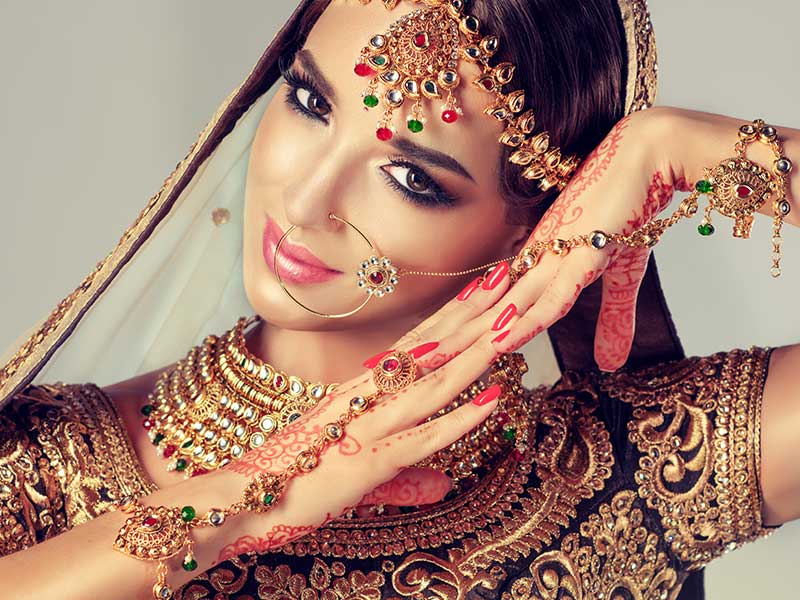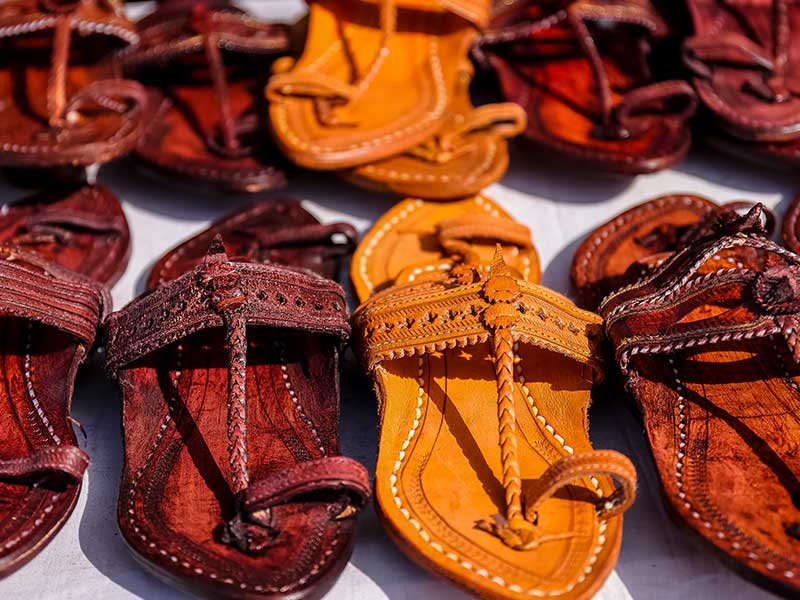 Camel Leather Ware: Jaisalmer, the golden city of Rajasthan – home to our very own Karma Golden Camp, is famous for its goods crafted from camel leather. From wallets to bags to belts and even shoes, these items showcase the skillful artistry of local craftsmen who've been doing this for generations. Visit the Sadar Bazaar in Jaisalmer to find high-quality camel leather products that make for durable and unique souvenirs.
Bandhani Textiles: Bandhani textiles are pretty much a must-buy when you visit Rajasthan. Famed for their vibrant colours and intricately wrought patterns, they are found throughout the province. A great place to browse Bandhanis though is the Bapu Bazaar in Jaipur (2.8km from Karma Haveli) or the bustling markets of Jodhpur where you'll also find sarees, dupattas (shawl-like scarves), and turbans. These tie-and-dye fabrics make for exquisite souvenirs.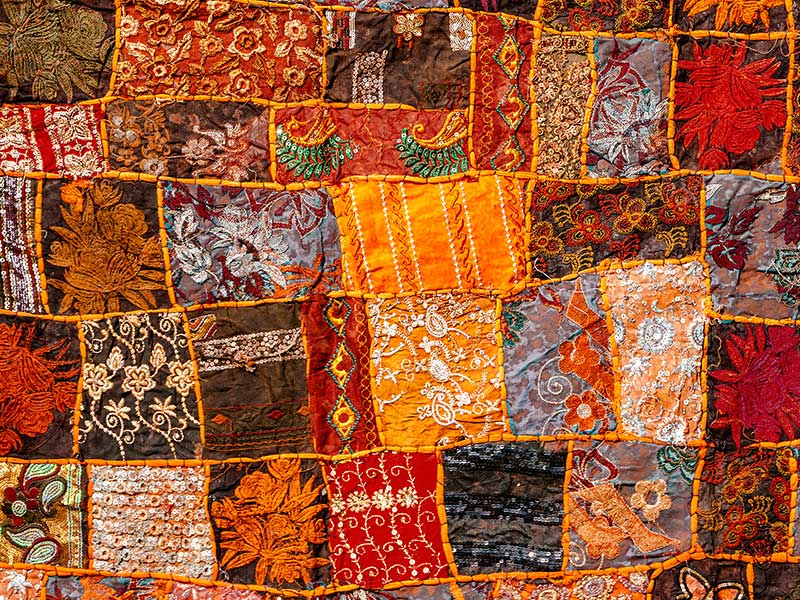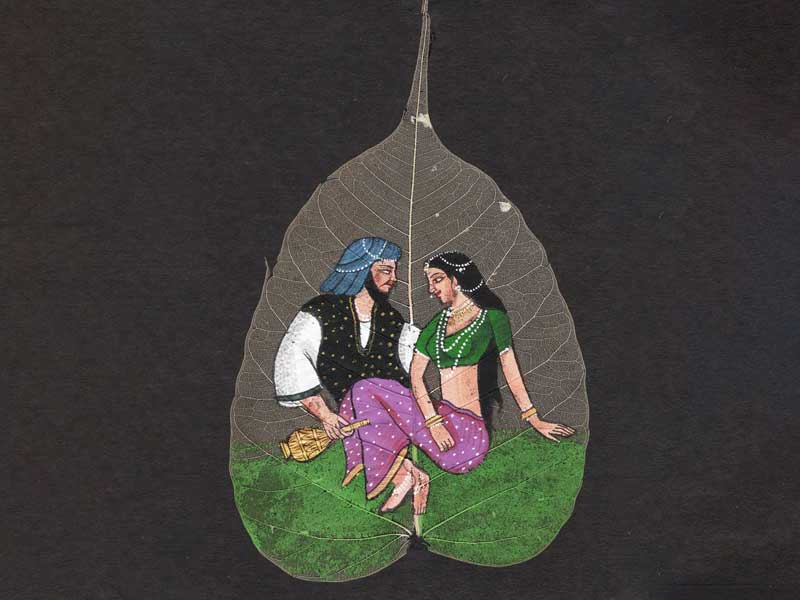 Miniature Paintings: Rajasthan has a rich tradition of miniature paintings, known for their vibrant colours and intricate detailing. Udaipur's Shilpgram Crafts Fair – not far from Karma Seven Lakes – is an excellent place to find these exquisitely detailed artworks. Wander among the colourful stalls to discover unique depictions of Rajasthani culture, royal portraits, and tales from the Mahabharata and Ramayana.