The latest of our Karma Curated Experiences took place on the weekend of 15 July at our newly opened resort Karma Château de Samary close to Carcassonne – and it was one for the books! We welcomed 17 Karma Group Members to the stunning 19th century château with its opulent rooms and extensive grounds complete with outdoor pool. Festivities began on Friday evening with a classic paella loaded with meat and seafood, which guests later danced off in the resort's music room!

On Saturday morning after breakfast, the group enjoyed a leisurely two hour walking tour of the local Château Caux et Sauzens vineyard followed by lunch at one of our favourite restaurants – Le Platane, which serves a simple yet irresistible menu of local farm to table dishes. The afternoon was spent relaxing by the pool, before guests gathered on the terrace for a sumptuous barbecue and celebrations that went on into the wee hours.
After breakfast on Sunday morning, it was time to visit the legendary mediaeval citadel of Carcassonne, where guests enjoyed a private walking tour taking in all the highlights of the astonishingly well preserved settlement. Lunch was at Le Plo – a lovely rustic eatery again serving classic local fare. It was then off to the finish line of Stage 15 of the Tour de France where guests spent an exhilarating couple of hours checking out the tour caravan, the sprint finishes and celebrations.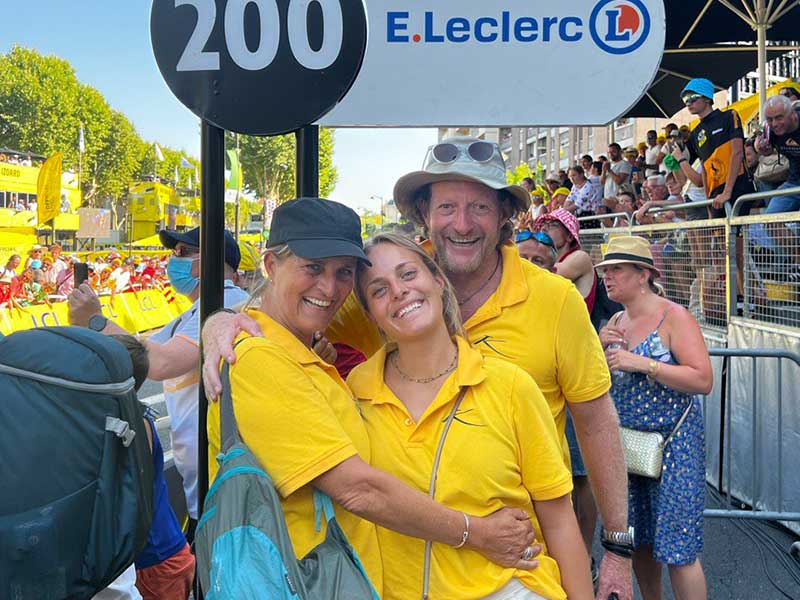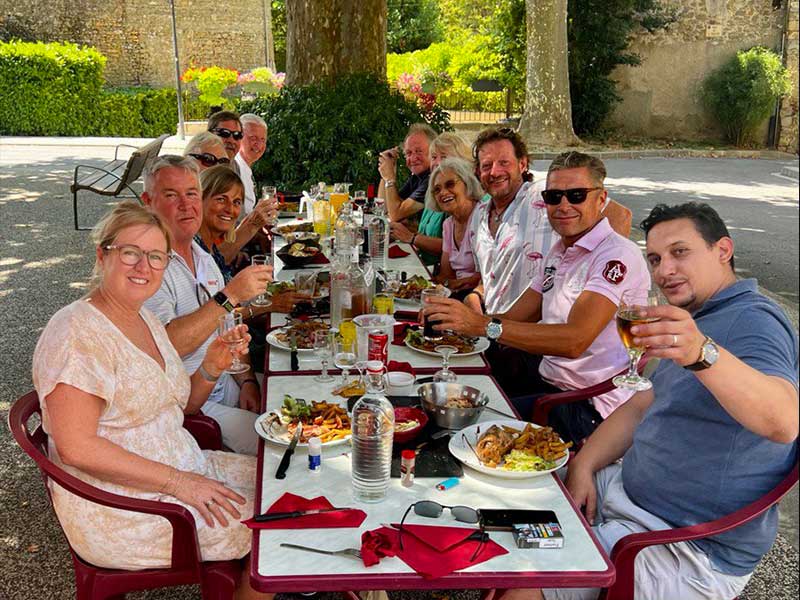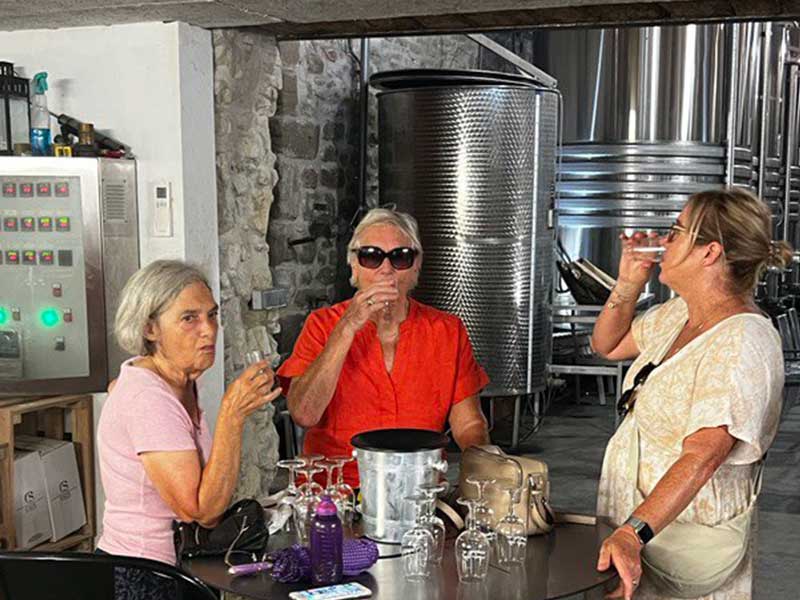 Sunday was a relaxed affair after the excitement of the day – with many new friends made and lots of reflecting on the events of the weekend. After a complimentary breakfast guests relaxed at the château until it was finally time to head back home. We're very much looking forward to rolling out next year's edition!