Every year at the end of January, Scots everywhere celebrate one of their most famous sons – one Rabbie Burns – with a special supper dedicated to the legendary bard. This year, Karma Lake of Menteith celebrates Rabbie Burns, Scotland's most famous wordsmith, with our inaugural Karma Curated event of 2023. Think world class whisky from the Karma Lake of Menteith Malt Vault and a classic Burns Night supper, featuring of course haggis, neeps and tatties (that's turnip and potatoes for the uninitiated)!
Robert Burns – or Rabbie Burns as he is affectionately known in Scotland – was born in 1759 and during his relatively short life (he died in 1796) he wrote some of the most famous poems in the world – and even if you're not familiar with his body of work, you'll likely be familiar with some of his songs – "My love is like a red, red rose" ring any bells? Or "Wee, sleekit, cowrin, tim'rous beastie…"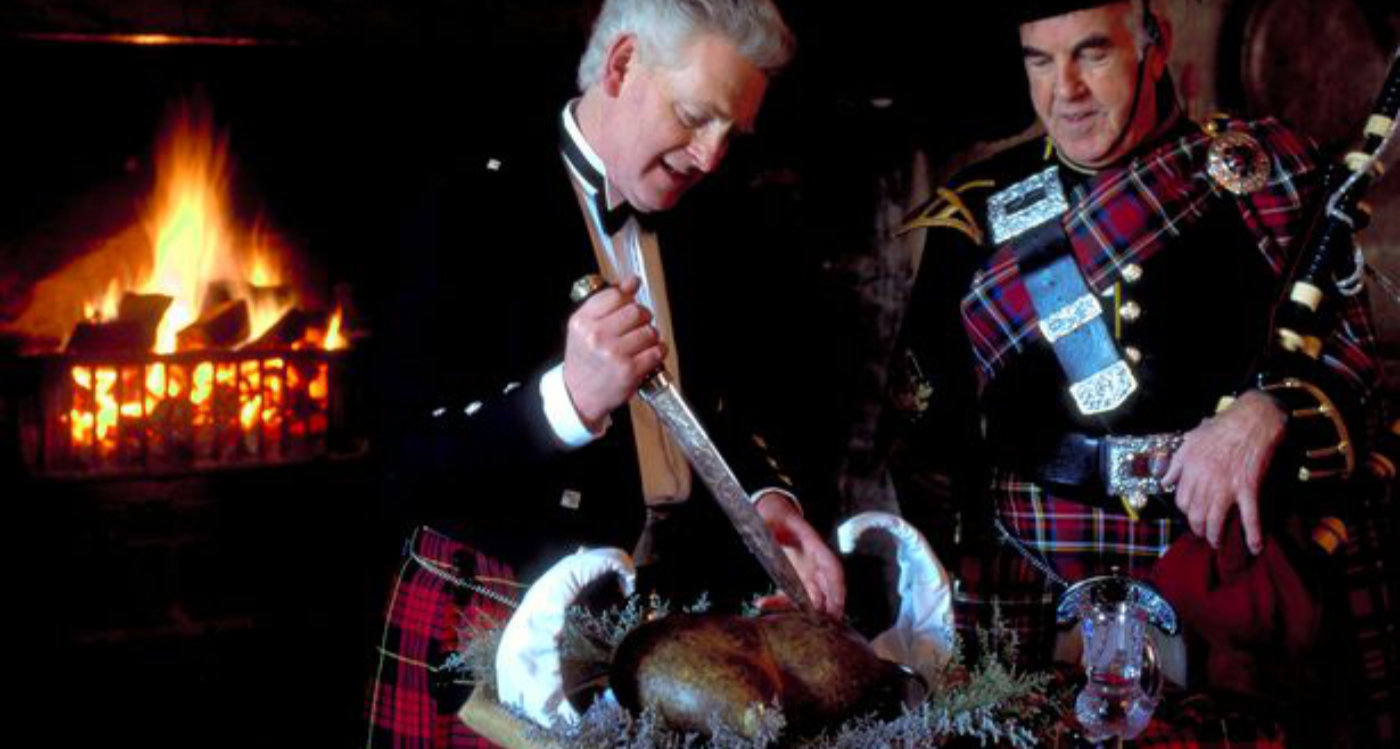 Entertainment will be provided by a traditional Ceilidh band, playing Gaelic folk music with accompanying dancers. You'll witness the traditional piping in of the haggis – where a bagpiper provides a suitably grand preface to the arrival of the haggis itself at the table, playing Burns' famous song A man's a man for a' that before the traditional address to the haggis itself. Intrigued? You should be! There's nothing quite like it in the world. And guests will also be treated to a generous dram of premium whisky from the Karma Lake of Menteith Malt Vault – home to some truly special Scottish single malts.
The menu itself offers some wonderful elaborations on haggis – including a vegan option and a mousse, as well as alternatives including pan-fried trout fresh from the lake and sirloin of beef.