Karma Kandara has once again set the bar in the realm of luxury hospitality, scooping four awards at the prestigious Haute Grandeur Global Awards, which recognises the finest hotels, resorts and establishments in the world. The Haute Grandeur Awards have been running for nearly a decade now and are among the most respected in the hospitality industry when it comes to the world of luxury.
Amongst the awards was one of the most coveted – the Excellence Award for Best Boutique Villa on a Global Scale. The award speaks volumes about the elite standards maintained at our flagship Bali resort across every aspect of the guest experience from accommodations through facilities, standout on site experiences – from the privately accessed Karma Beach club to Karma Spa's cliff-hanging facility and the personalised service provided to every guest.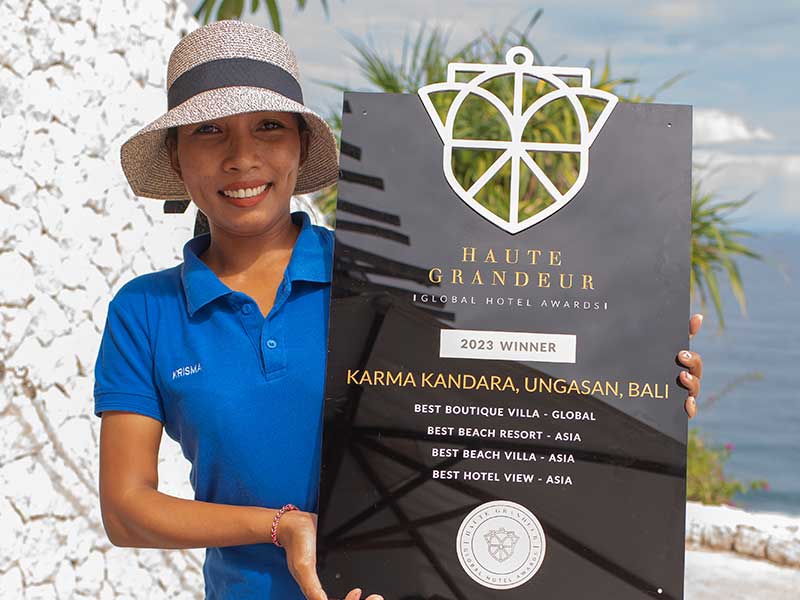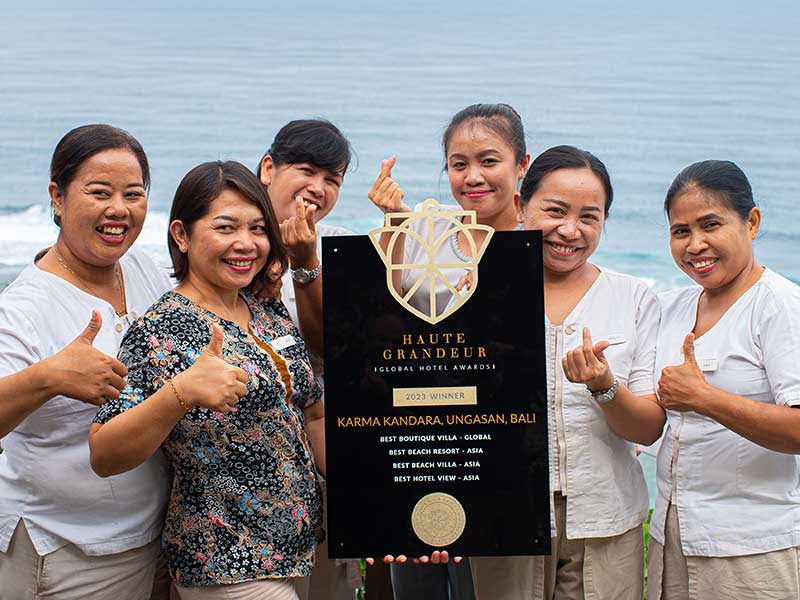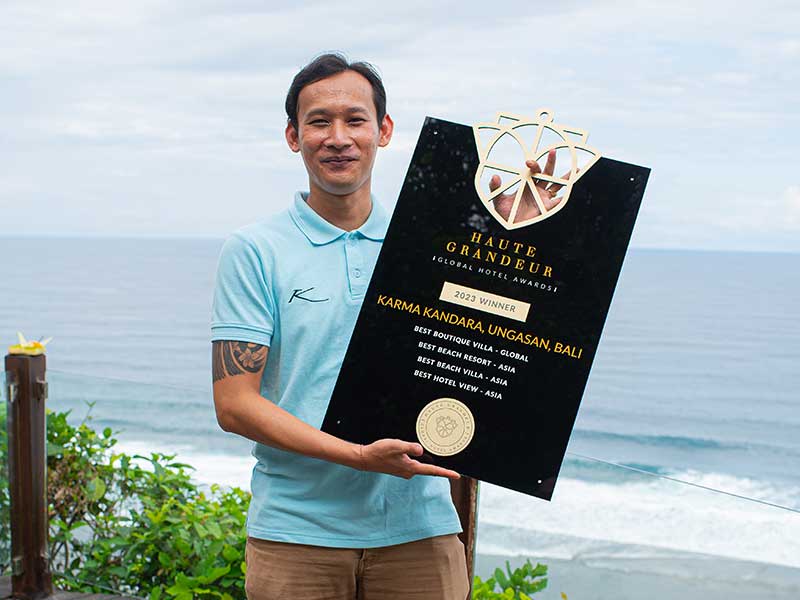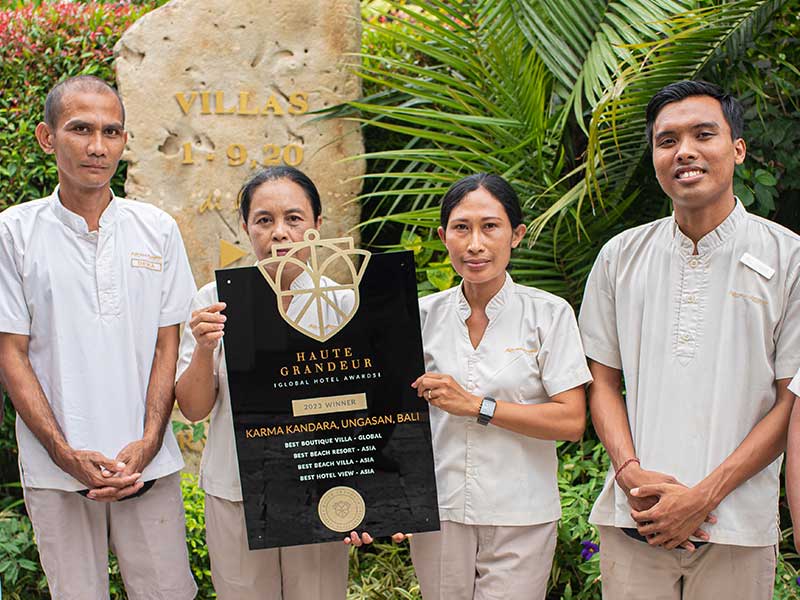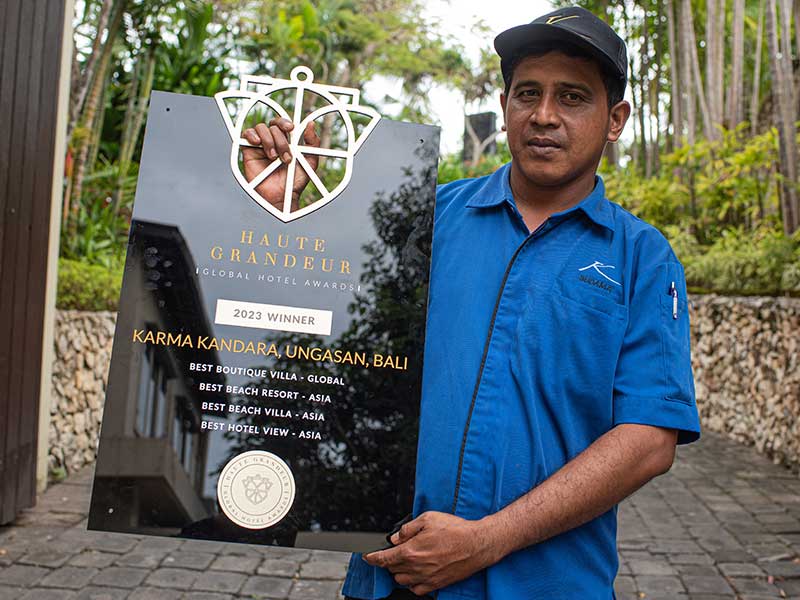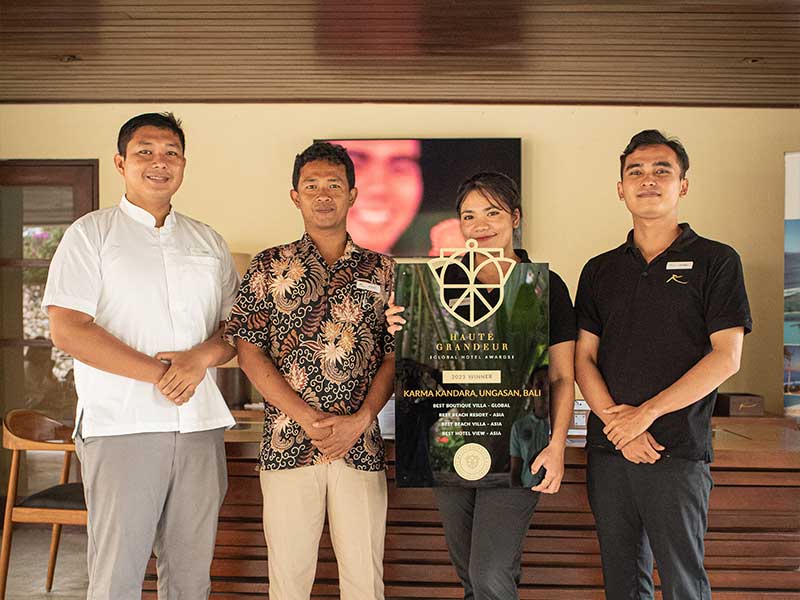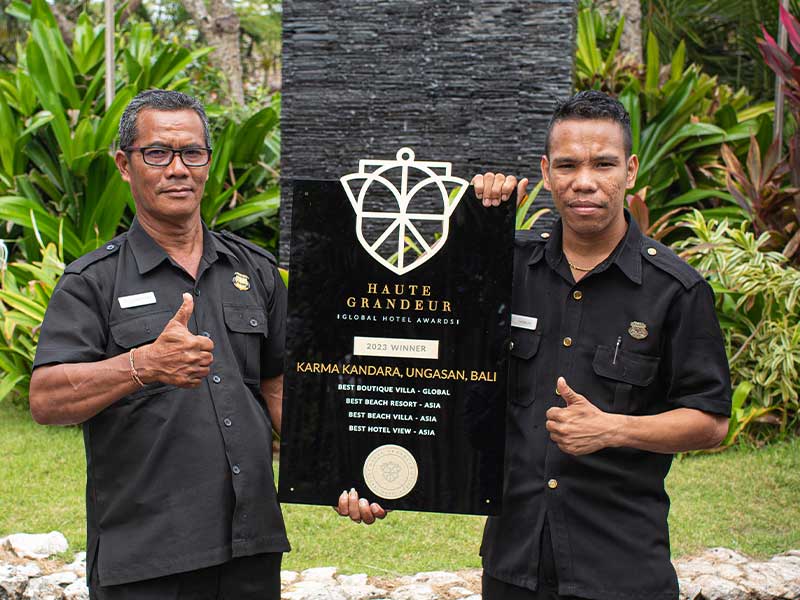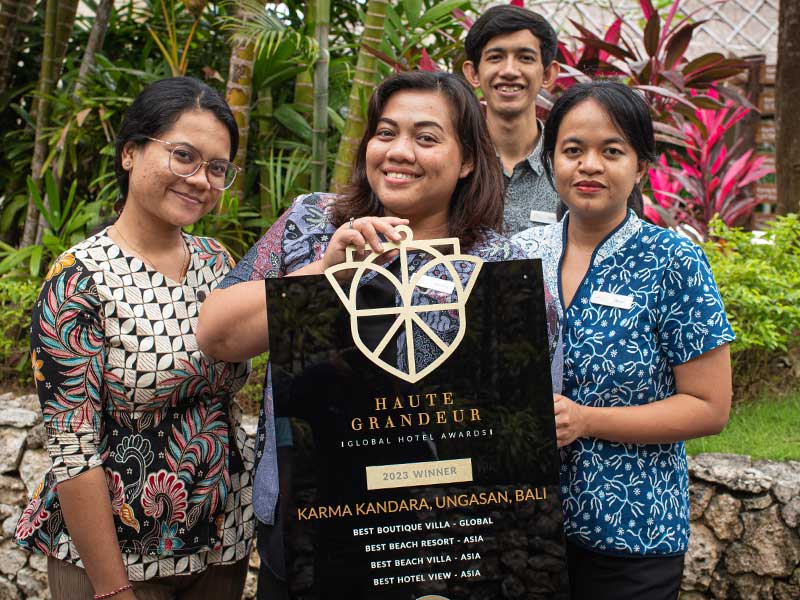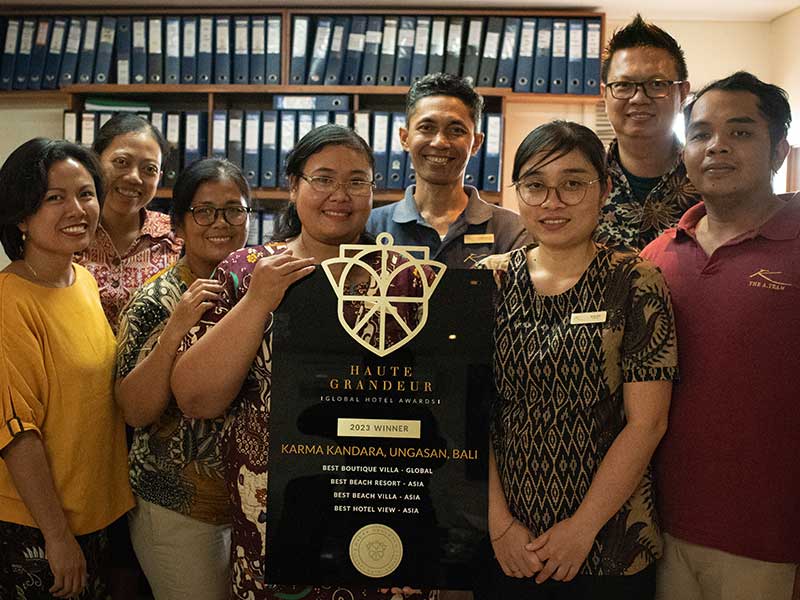 Karma Kandara also won the Best Beach Resort in Asia award, an accolade that acknowledges our stunning beachfront location, top-notch facilities, and unparalleled guest experiences at Le Club 22. We've been steadily expanding our beachside food offerings too – Chef Joe has created a raft of new culinary experiences paying homage to Karma Group destinations around the world, whilst this summer high season sees top international DJs taking over the decks for sunset into evening celebrations.
Individual accommodations also received recognition, with Kandara winning the Best Beach Villa in Asia award, while the paradisiacal location of the resort atop limestone cliffs at Bali's Southernmost shore meant we also landed the Best Hotel View in Asia award – think breathtaking vistas that stretch across the azure waters of the Indian Ocean… Karma Kandara's success at the Haute Grandeur Global Awards is testament to the hard work of all our staff – so a huge thanks to all of them!