Welcome to Le Club 22 at Karma Kandara: an elevated cocktail bar and gathering ground set over the sugary white sand of Karma Beach Bali and the turquoise waters of the Indian Ocean. Le Club 22 has been created to blend seamlessly with the coastal environment: set at the foot of a steep limestone cliff and accessed via a beach inclinator, this sophisticated beach bar has an organic feel – an open pavilion made with native bamboo, local timber and ironwood canopies.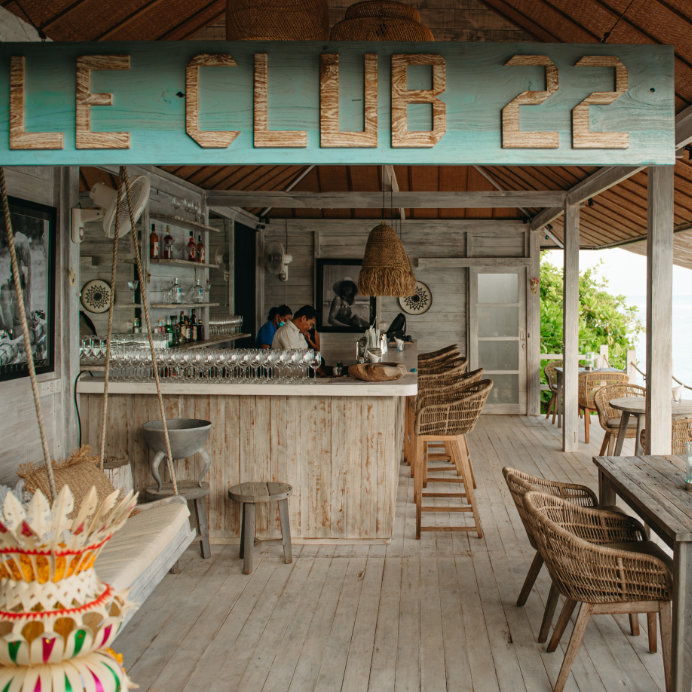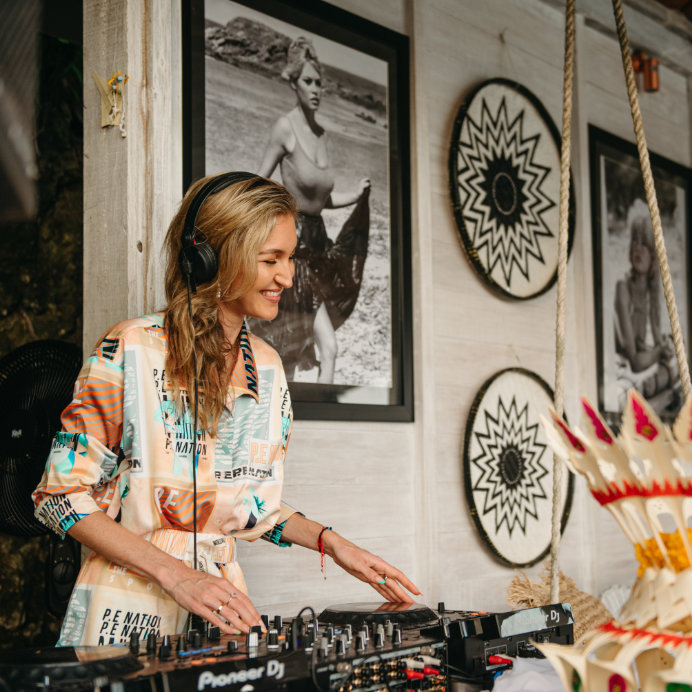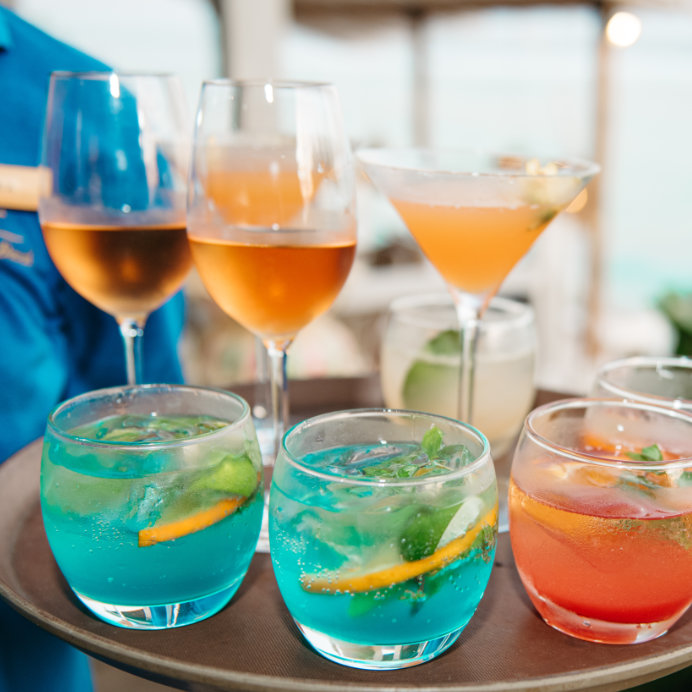 The high concept, low impact venue blends laid back tropical style with Mediterranean sophistication, serving signature cocktails, ice cold beers and a wide selection of wines from Karma Kandara's world class cellar. Delicious tapas style dishes are also available as well as more substantial dishes at the Komodo Kamado Grill, all prepared by our award-winning culinary team led by executive chef Joseph Antonishek.
Le Club 22 hosts both local and international DJs as well as live musicians to provide the perfect sunset soundtrack. All you need to do is choose a daybed or a pavilion on the beach and prepare for a day of sun-drenched fun: fine food, chilled drinks, watersports and great company in a beachside setting that's unlike anywhere else in Bali.